Point/Counterpoint: Should Streaming Services Censor?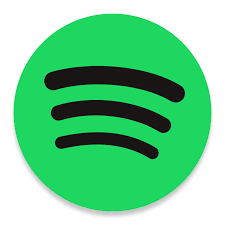 Point: If they misinform, services should kick them out
Let me preface this by saying that I wholeheartedly do not agree with censoring art, however, Joe Rogan isn't art. I'm almost positive that people do not look and listen to Joe Rogan in the same way that people crowd around the Mona Lisa, or listen to the music of Tchaikovsky, or cry as they do after watching a film that emotionally moves them. Joe Rogan is a loud-mouthed middle-aged podcaster who endangers people's lives by spreading false information during a pandemic.
Now, I'm not the art police and you can believe what you want, but I'd seriously question you if some doofus on Spotify who took horse medicine to cure COVID is the pinnacle of art to you. The freedom of speech doesn't apply to people's presence on social media. Joe Rogan could stand in a canyon yelling every slur under the sun and not get arrested. That's free speech. The first amendment doesn't protect Rogan's right to maintain a social media presence. How could it? Jefferson didn't tweet the Declaration of Independence to King George III (although the idea of the founding fathers on Twitter is pretty funny). Not only does Spotify have the right to censor its content, it has an obligation to.
I think we can agree that the pandemic has become increasingly politicized and it really shouldn't be. I could care less if Rogan's show was a Trump fan club, except it's not. It's actively spreading false information that contributes to vaccine hesitancy, unapproved COVID cures, and ultimately, the kind of 'entertainment' that Rogan provides is prolonging the pandemic. Besides actively spreading misinformation, Rogan has a history of using racial slurs on the Joe Rogan experience, something for which he has apologized. Similar to the many apologies celebrities posted post-cancellation, Rogan's apology is insincere and falls flat. If Rogan was brave enough to record and post his voice using the n-word for all to see, how come he's too afraid to record himself owning up to his actions? An Instagram post doesn't cut it.
People are so frustrated at 'woke culture' that they lose perspective on why so many of these controversies are such a big deal. Why are people so comfortable with letting others die for the sake of a political edge? Death is permanent. The actions of people like Rogan and other controversial figures are permanent. The incitement of racial division and the example that using racial slurs sets is permanent. As much as Rogan would like to pretend that he won't make the same mistakes again and again — he will. The Joe Rogan Experience will continue to churn out empathy-lacking conspiracy theorists.
The idea that Spotify is letting Neil Young walk away from their platform solely due to, let's face it, money, is simply idiotic. I'm not the only one who thinks that: Spotify-cancellation traffic increased 115% according to SimilarWeb. When people go to a music streaming service like Spotify, they want "Heart Of Gold," not what looks like a divorced TV dinner enthusiast ranting about young people getting vaccinated. Yes, whatever Spotify does they will face backlash no matter what they do, but maintaining the respect of the musicians that make their service worth it is extremely important to the companies survival. Unless Joe Rogan decides to zip it and become a world-renowned violinist, Spotify should feel obligated to kick him and his podcast to the curb. If they decide to sacrifice the quality of their content for the quantity in their pockets, I have no problem deleting the app, and you shouldn't either. You don't owe your loyalty to a company if it doesn't reflect your values.
Counter: Artists deserve responsible freedom
No, Joe Rogan should not have said the N word. But that's besides the point, because I'm not going to defend Joe Rogan saying the N word or anything Joe Rogan has ever done, known or unknown, because the question at hand actually has so little to do with Joe. The scope is set on far more than just our shiny bald target, and we are looking at censorship of media as a whole, a hot topic since the earliest days of our country.
The main issue lies with Spotify, it's managers, and it's investors. The right for them, or any platform, to censor media cannot be given to them under any condition if we want to continue to enact our First Amendment rights.
Joe is getting heavy heat for saying a racist slur. Good! People should be calling him out for it. He should be getting held accountable by other artists on the site, and people should be boycotting his podcasts- but Spotify needs to keep their grimy hands off of it.
It's important to note that Spotify is a company managed by various investors, all of whom have their own agendas. The same applies to any other streaming platform. In this particular situation, shutting down Joe Rogan is a good thing, and it happens to line up with their current agenda, so it may seem like these media companies are on our side. The problem arises when we think about what will happen the day the media leaders' agendas don't align with ours. What if one day Twitter's management decided that discrimination against one particular group is justified, and they begin to delete all posts going against that? The people would have no fire power to fight for social justice, and Twitter (in this case) would be in a position of undisputed power.
Undisputed power of one party is exactly the opposite of what America stands for. It's what countries like China have, where your social credit score can stop you from getting a happy meal for your kid because the president didn't like what you posted about him, or how the faces of black actors are covered on all movie posters because they don't consider them fit for Chinese citizens to look at. If discrimination is what your worried about, censorship is your enemy.
The managers of these media outlets can find an excuse for anyone to be censored. When I was researching this topic, I stumbled across Trevor Noah reporting the Joe Rogan controversy. Funny enough, Trevor was also facing heat not so long ago for numerous anti-semitic remarks, but here he was, reporting on an obviously familiar topic to him without batting an eye.
I could have just as easily been watching Joe Rogan reporting on Noah's remarks and how Noah was going to get his show suspended. Once they open the loophole, there isn't one person who will be immune. That means that if the media is doing something immoral, and there's a righteous celebrity who stands up against them, the media can pull something up from years ago and use that to justify silencing that celebrity. Obviously, that's not the case with Joe Rogan, but once they have the ability to censor someone for something they said before, they will use it on anyone who goes against their agenda. Again, we must remember that agendas are changeable, and sometimes they might be moral, but that is not guaranteed.
I hate to break it to you, but every single celebrity you know probably said something sexist, or racist, or bigoted, especially if they're politicians. (Just look at our last two presidents.) Media outlets (or rather those who control them) can easily pick their targets and have an excuse ready and available for whoever they choose to shoot down.
Censorship is by far the worse of the two evils and has far greater potential for harm than whatever the real life Patrick Star (Joe Rogan) can say. Please, also feel free to comment whatever you'd like on his posts, or on this article, or on anything- because that's your right as an American.