MLB Rules Change Speed up the Pace, but Is it Good for Everyone?
No longer the 4 hour slog that once was, baseball's brief playtime is better for most fans, but time may still tell.
In North America's big four sports leagues of the NHL, NBA, NFL, and MLB, the consensus has always been that baseball has been deemed the most boring and longest game out of the bunch. Because of this commonly-held opinion, MLB has suffered throughout the years with attendance plummeting and ratings dropping. Rather than spending three or more hours of their daily life watching baseball, fewer fans were attending games and more people were selecting more worthwhile options.
Enter the new and revised rules of baseball that significantly sped the game up.
After significant rule modifications were adopted by MLB in their 2022 Collective Bargaining Agreement (CBA), and in addition to the shortened length of the games, the new rule changes have led to some impressive changes and results for MLB and is trending upwards for a league that many consider to be "dying."
Here's how we got here: After several months of deadlock on a CBA, Major League Baseball and the Major League Baseball Players Association finally reached an agreement in 2022. This agreement changed baseball's complexity going forward. The 2023 baseball season was set to feature 3 new rules, all of which were intended to increase action and speed up play. The pitch clock, which requires both batters and pitchers to be prepared almost immediately after a pitch is thrown, has easily been the biggest of the rule changes. Pitchers and batters typically had unrestricted amounts of time to meander between pitches. That is no longer the situation. Batter's box entry must occur before the 8 second mark, and pitchers have 15 seconds to throw a pitch. A hitter will earn an automatic ball if the pitcher takes too long to deliver the ball, and an automatic strike if the batter takes too long to get ready. The elimination of the defensive shift, an analytically driven tactic utilized by teams to field better against specific batters according to their patterns, is one of the additional regulations put in place by MLB commissioner Rob Manfred. This rule is intended for batters to reach base more frequently, which will increase the amount of activity in the game. The bases were lengthened from 15 inches to 18 inches as the final rule modification. Even though this move may seem insignificant, it is hoped that it would encourage more baseball players to steal, sparking more activity which will raise interest and viewership.
With a quarter of the baseball season already played, it is safe to say that these rule changes have changed the landscape of baseball, not only for watching at home but also at the ballpark. In 2022, the average baseball game lasted about 3 hours and 4 minutes. In contrast to a remarkable 60% last season with 232 games exceeding the three and half hour mark, only 12% of baseball games this season have gone over three hours and two games have gone over three and a half hours, according to Codify Baseball. You would previously be lucky to find baseball games lasting under 2 hours and 45 minutes, now it's a commonality, and 3 hour baseball games are turning into rarities. Days at the ballpark used to be all-day events with little to no knowledge of when a game will end. We're now questioning how quickly the game progressed in such a short period of time.
Since the regulations changed, hitting has increased as well. Baseball is seeing some of the best increases in retention and viewing in years because of rising batting averages, steals, and overall game activity. The number of stolen bases is at its greatest level since the early '90s, according to Sports Illustrated, and if this trend continues, the sport will witness a 44% spike in this statistic. Because they know they won't have to sit through a tedious game for more than three hours, more people are actively tuning into the sport. Now, though, there are worries that sport is moving too quickly.
There are now legitimate concerns whether or not teams may be losing money on concessions, tickets, and other values due to the fast paced actions of these games.  They reported no differences in concession sales at minor league baseball games last season for teams who used the pitch clock, but that hasn't been the case for MLB teams. Clubs have complained that their revenue from concession stands isn't what it once was, and this has forced them to get more innovative and inventive to make up for it. An example of this is the 99 Burger at Yankee Stadium, an exclusive double American Wagyu burger that the stadium cooks every night for 199 people who get in line quickly enough. This is just one of the ways that new, distinctive food options have been introduced at every baseball stadium. The same thing has been done by the Mets, who have introduced a donut milkshake that consists of a milkshake topped with glazed doughnuts and popcorn. Similar to Milwaukee, several clubs have begun extending their beer sales into the latter innings. The Milwaukee Brewers became the first team to permit beer sales to continue into the eighth inning after observing how quickly the games were progressing. Other teams will probably copy this strategy and look for additional ways to increase their concession offerings.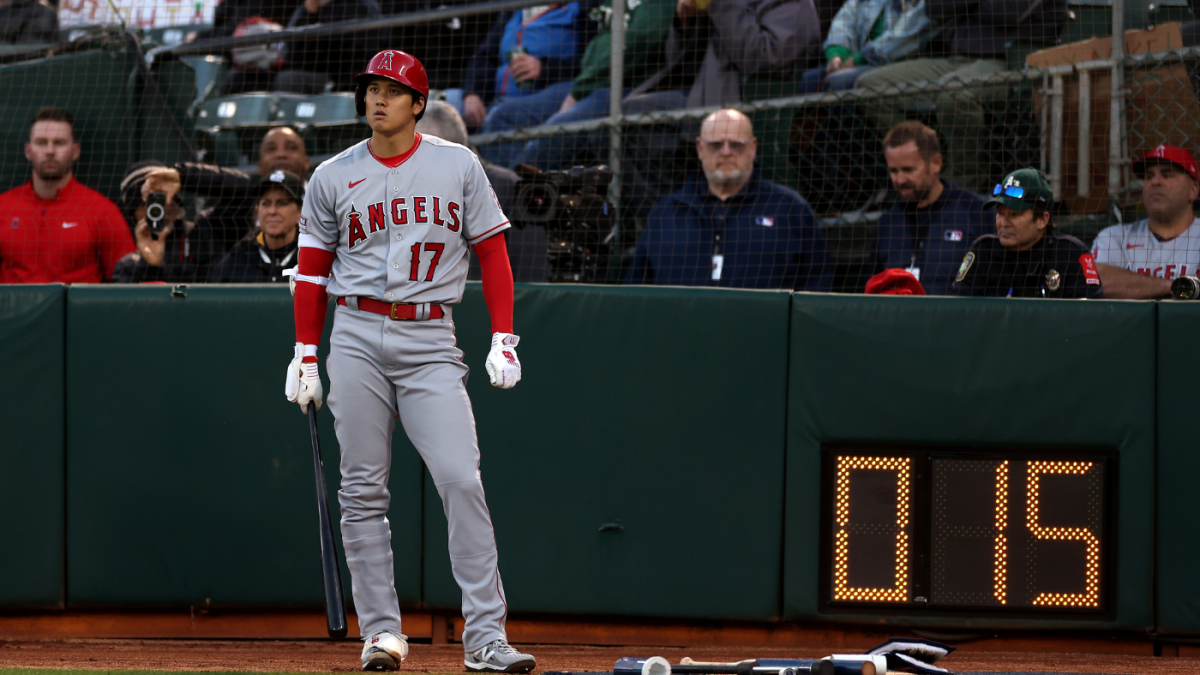 But what about injuries? If pitchers and batters are having less time in between pitches to get ready, shouldn't injuries be increasing? Well, injuries have already been on the rise over the past few years regardless of rule changes likely due to the amount of extra stress pitchers have been putting on their elbows to throw 100 mph fastballs and sliders with wicked movement. So far, injuries have remained relatively constant as they have over the last few years granted the sample size is small. When the minor leagues had implemented the rules, they found that injuries also remained the same compared to when the pitch clock rules were now in place.
Baseball has seen some of the biggest changes to the sport compared to any other ones in decades. It has also turned into one of the best decisions the sport has made in time. The sport is faster, the sport has more action, the sport is on the rise, and the sport will continue to do so for the foreseeable future. Should it continue beyond this season will be a major question if concessions take a hit or any other issues arise from these rule changes.