Many of Brewster's residents believe that Brewster is just your average, relatively quiet town. However, there are many mysterious stories that can be uncovered that are truly horrific. They spark curiosity, and instill fear in its people for the fall season. Here are the top stories that you should be informed of:
Oldwalls Estate on Starr Ridge Road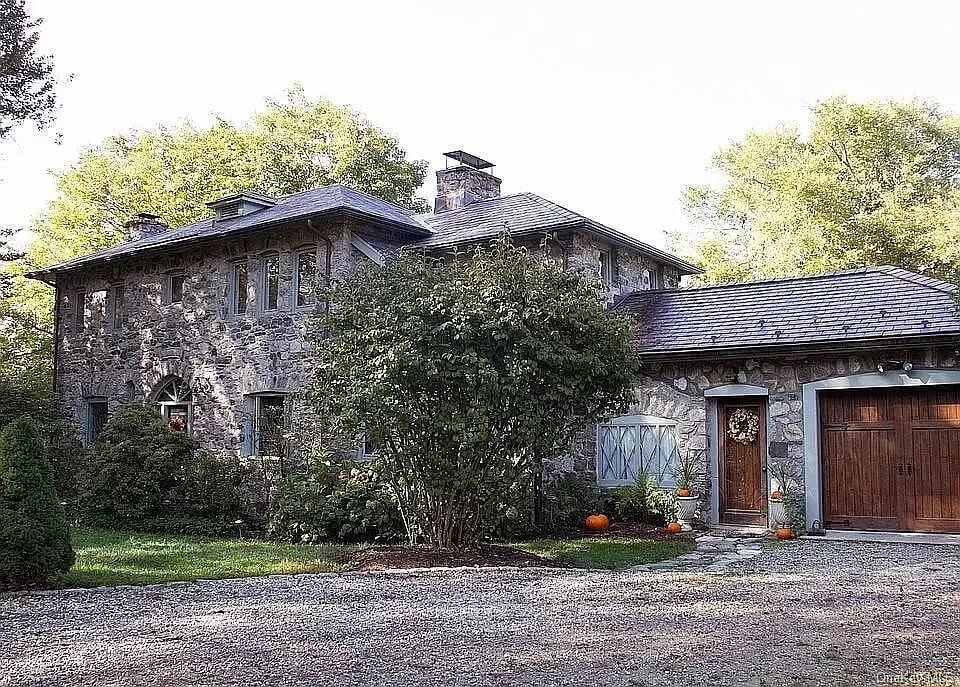 Located on a winding back road, Oldwalls Estate was once owned by Chester A. Beach, a famous sculptor, and was constructed for him and his family in 1912. Chester was married to Eleanor Murdock Beach, and they had 3 daughters: Beata, Eleanor, and Natalie. The story of the grand estate takes a dark turn in 1956, when a mysterious illness kills Mr. Beach. Post-mortem, Eleanor peculiarly painted 112 bird paintings—still located in the living room to this day—before her death in 1965. Cause of death? Unknown. The youngest of the daughters, Natalie, married a man named John Ellis Mcllaury. The last date on his timeline was his marriage; death date is unknown. Over the years, there has been extensive renovation to the estate. However, it has not been bought since its listing in '56, despite articles calling its attention to the media, its dropped price from 3.5 to 2.9 million, and the preservation of its rich history. Despite sources acknowledging Eleanor's artistic abilities, the only evidence of her work are her bird paintings in the house and vague descriptions. What did Chester Beach really die from? Why does no one know the cause of death for such significant people? Why is the youngest daughter, Natalie, unrecognized by the public along with her husband's unknown death?
The Satan Caves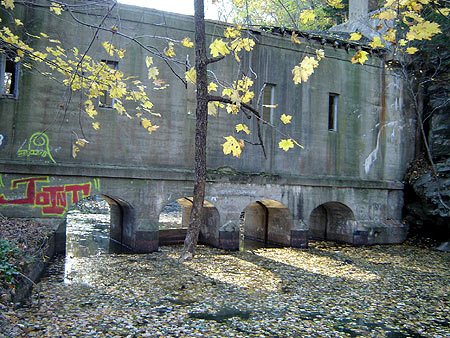 Part of the Tilly Foster Mines, the Satan Caves are definitely a place of interest in Brewster. It is said to be the sight of many satanic rituals, including sacrifice, demonic possession, and the conjuring of evil spirits. Spray graffiti covers the walls of the main dam, as well as the several entrances to the actual cave. The inside of the caves include at least 10 feet of sitting water, and a musty, stale smell. Rumor has it that there are pentagrams located in the deepest chambers of the haunted cave. Numerous teenagers explored these caves in the 80s and 90s, coming back with similar descriptions of bats, abandoned tracks, and most notably, strange sounds that were "definitely not animal." This cave had such a mysterious, frightening aura that it drove someone to desert a boat which assisted them in eluding a dark spirit. Overgrown vegetation often trips curious souls, resulting in many injuries around and at this sight. In recent times, it appears that it has been blasted and closed off, sealing in the demonic spirits lurking in the pitch-black. What do you think? Would you have explored these mysterious caves? Would you brave the unknown in the name of curiosity?