BHS Grad & Peace Corps Volunteer Rachel Thomas Discusses Third World Country Work
Recently, students had the pleasure of listening to Rachel Thomas, a Brewster High School graduate, who has been serving as an English Education Peace Corps Volunteer in Madagascar since July 2016. The Global Community Club of BHS arranged for Rachel to visit and talk about her experience on December 20th, 2017. Her presentation was offered almost every period so that many students were given the opportunity to hear, firsthand, about Rachel's adventures and experiences in Madagascar.
After graduating with the class of 2008, Rachel went on to receive her B.A in Italian Literature and Art History from Fordham University. She worked in fashion sales and merchandising for four years before joining the Peace Corps. Rachel's accomplishments are impressive, as she is changing children's lives by giving them the education they would not otherwise receive. During her service, Rachel has worked to mentor and inspire her students to continue their studies despite high attrition rates. Most importantly, she strives to empower female youth with the skills necessary to command respect and independence in Madagascar.
In addition to her main work through Peace Corps, an important secondary project that she is working on includes Mahefa Miaraka, a student leader group that addresses important health and family topics such as HIV/AIDS protection, Malaria and Plague prevention, early pregnancy, and family planning. Additionally, she is working on a private grant to provide her high school with computers and accompanying educational programs.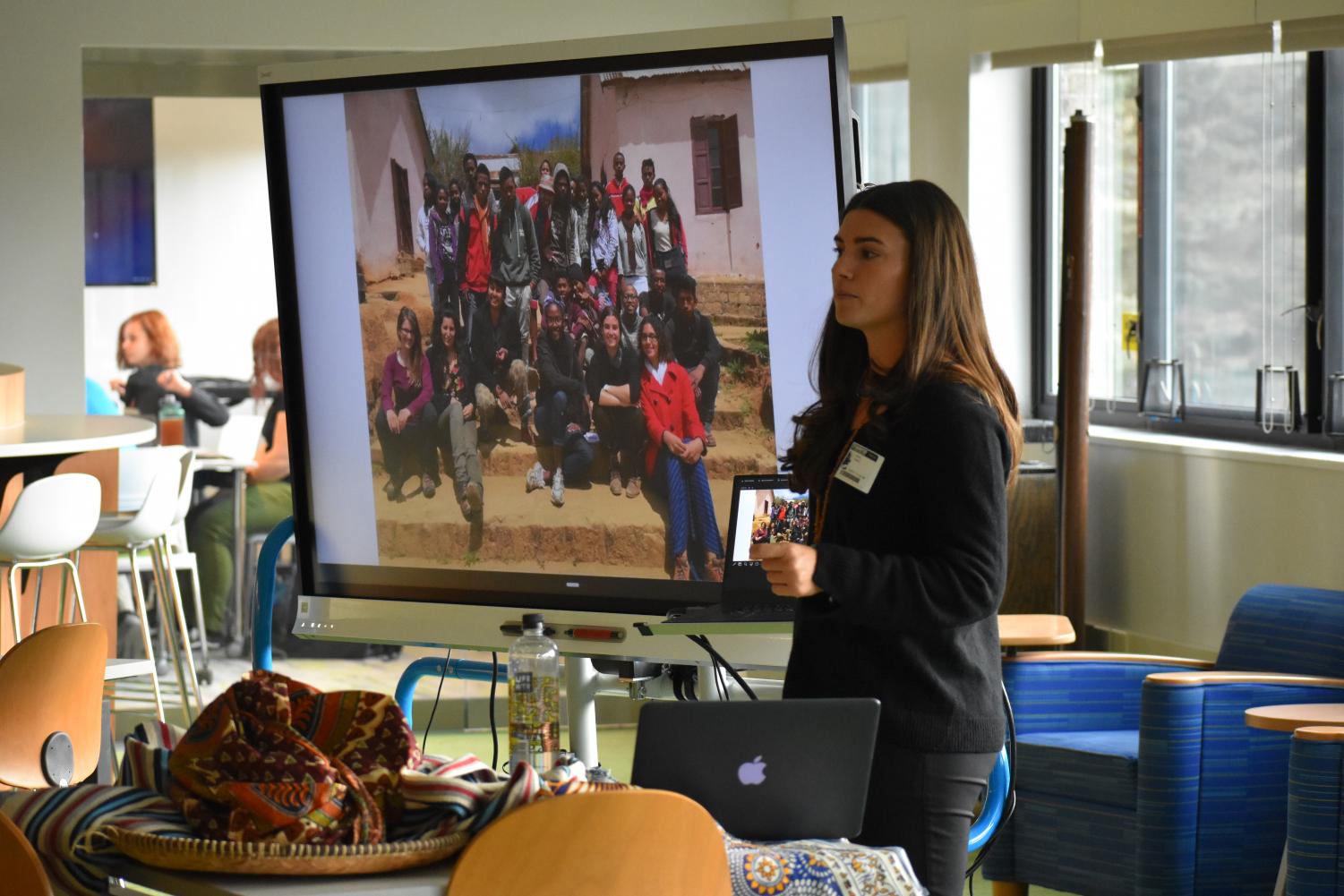 Rachel isn't just talking about effecting change in the world; she is doing it. What Rachel has done and continues to do is special, and we are so fortunate to have met someone who graduated from Brewster who made up her mind to change the world in her own way.