Hidden Magic Presents: Bear Facts Educator of the Issue – December 2020
Mrs. Hoey is a World History/Global I teacher for freshmen, and these students are definitely lucky to have her. She's worked here for many years, and you can tell she's made a positive impact on her students.
Mrs. Hoey was one of my favorite teachers I've had at BHS. The class never felt boring, and it always felt like something I could look forward to in the day. She always goes the extra mile trying to get students to have fun learning, teaching a variety of approaches with videos, slideshows, and documentaries to mix things up so students won't get bored. She pushes for great work, and you can really
see that she wants her students to succeed, as she always helps students when they're struggling. When I was her student, she was one of my favorite teachers; she always brightened up my day and made her class more interesting.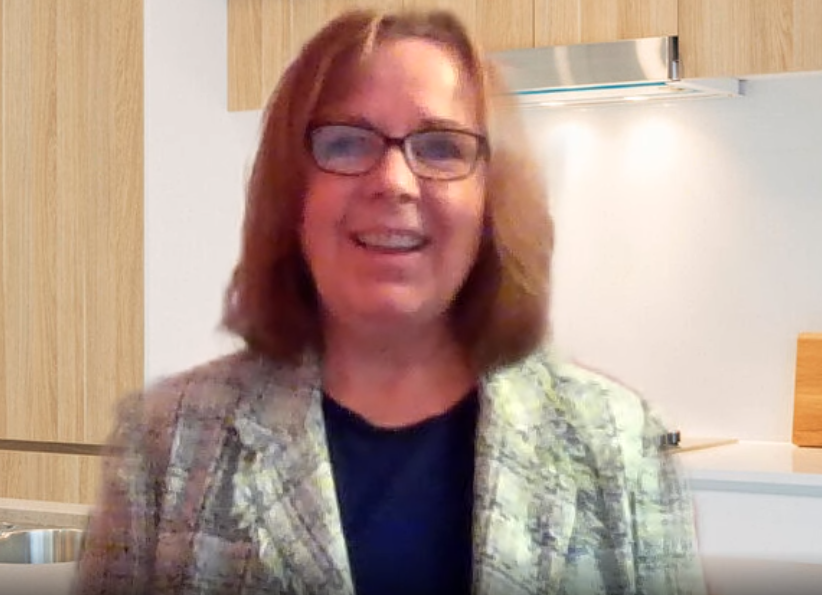 "She is a great teacher. I truly understood Social Studies during her class. And she always made me laugh with the stuff she said. She always made her class so much fun and was so nice and understanding to everyone," expressed Autumn Takacs.
Jordyn Young, with great enthusiasm, told us that Mrs. Hoey is also one of her favorite teachers: "Her enthusiasm and encouragement really drove me to stay engaged and wanting to learn more while her short stories always made my day. She made a big difference in my life and I'm very thankful for her!!"
She's also very positive and a very warm person. She truly cares about her students and how they're doing and always tries to lighten up a tough day. "She really is the best teacher…she's awesome and so kind," said Keira Golash. She makes jokes and tells stories about past classes, and just makes sure everyone feels comfortable. Although she teaches a difficult class, her teaching style and personality make it all better, and she manages to make the material seem easier.
Senior Joseph
Piscopo IV summed it up best for us all:
"In my four years of high school, the topic gets brought up about who were my favorite teachers. I always say Mrs. Hoey is in my top list. I had Mrs. Hoey when I was a freshman. She always had a different activity so class would never get boring. She always had a good attitude about everything and was always respectful and would check up on students and make sure everything was okay. She would show she cared, and that is all it takes to make someone's day. When it comes down to academic time, Mrs. Hoey never failed to succeed when it came time to learning. We would get our work done efficiently, and homework was never a burden. All around I have got to say, Mrs. Hoey is definitely a great teacher."And we can all agree on that fact!
Bear Facts congratulates Mrs. Hoey on being such a great teacher to us all!