Slide into Summer with the Look that Fits You
Warmer weather is a chance to really show off!
We made it!!! Now it's time to let loose, and allow summer to drift us into the magical days filled with bubbling laughs and sunny weather. But what would summer be if not for the flowy clothes that come with it? Bland and distasteful, would be the answer to that; that's where the list below will become your best friend during these hot months to come. Dive in to find the top trendy outfit ideas, and how to take your simplistic BBQ/pool day fits to another level of fashionable.
ONE: Denim shorts will never fail us
I don't know about everyone else, but I think that denim shorts are a staple for the perfect summer wardrobe. They are versatile, comfortable, stylish, and they keep you cool in the powerful sun. There are a million ways to create a look with denim shorts, the most popular/well known way would be to pair your favorite denim shorts- classic Levis, knee high, roll up, distressed, embroidered, ripped, lace trim, or comfy acid wash jean shorts with a casual cropped/ribbed/oversized shirt, and then throw on your preferred sneaker for the day and you've got a look for every day this summer! If the weather is extra hot, you can put on some leather flip flops, or some strappy sandals. And, viola: an outfit that will never get old.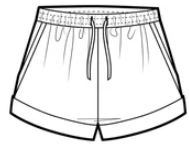 TWO: I'm feeling comfy shorts today
If you're feeling like dressing for comfort, your casual comfy sporty shorts will never fail to disappoint you. They range in color, texture, style, and brand. The option of which one to choose from is up to your preference. Grab your favorite shorts, and throw on an oversized t-shirt to give you a stylishly effortless yet comfy look. Now for the shoes: slip into some snazzy sneakers or casual flip flops. Though this look is short and simple, it will ensure a perfect style that is comfy, casual, and chic.

THREE: Time for a BBQ
Following closely behind the warm weather, there is always a barbecue filled with smoky smells and loud screams of laughter. But, with a BBQ, comes the difficult decision of what to wear to the outdoor party — throw on some denim shorts or mom jeans of your choice, then grab your favorite lightweight cropped tee/tank, and to complete the look, slip into your Birkenstocks or Nike Airs. Now you can strut into a BBQ with the knowledge that you'll stay cool and comfortable with style.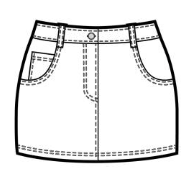 FOUR: Denim skirts that will lift your spirits
They can be paired with almost everything, styled to be casual or fancy, and are a piece of clothing that will never go out of style. The everlasting denim skirt that was originally invented as a way to repurpose worn denim pants soon took off into a fashion icon. The most popular way to style your denim skirt is to pair it with either an oversized sweater or a cropped tee/tank under an oversized button down. To complete this trendy look, you can throw on some Nike Airs/Nike High Top, and some gold jewelry to accessorize. Now you have a look that will lift you through the summer season.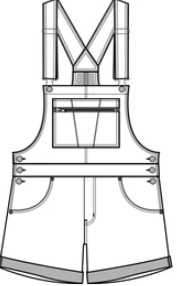 FIVE: Overalls?!?!
They are back and making a splash in the top trendy fits for this summer… the amount of different styles of overalls is absolutely endless!! There is the basic overall, one-sided overall, ripped overall, overall dress, boyfriend size overall, casual overall, broad leg overall, funky overall, checks overall, and short overalls (internally out of breath). The best way to style your overall of choice, is to pair them with a black or white cropped ribbed t-shirt, and some Arizona Birkenstocks/slip on sneakers. Now you've got the perfect overall fit that you can wear anytime and anywhere!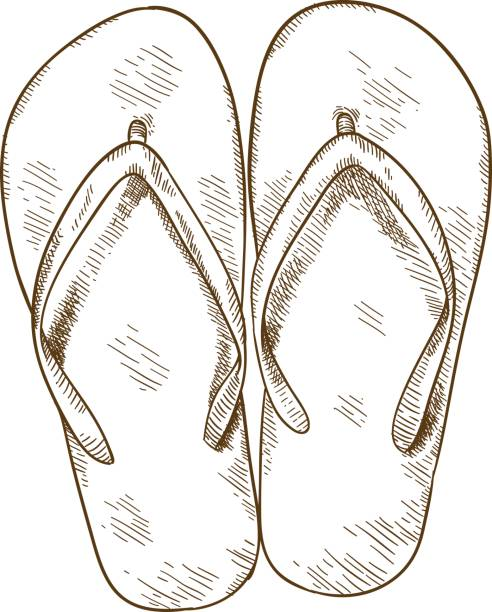 SIX: Cool off with a long day in the water!!!
As everyone probably already knows, there are so many different types/styles of bathing suits that line the hangers of multiple different stores: the option of which one you choose to wear is completely up to you. Grab your bathing suit, throw on either some denim shorts with an oversized white button up, or some sheer cover up pants with flip flops, or a strapless empire waist mini dress. Throw on some sandals or flip flops with any of the looks above, spray on some sunblock, and have a fun day at the pool or beach!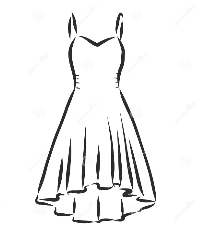 SEVEN: Dresses and Birkenstocks
Since the warm season is finally here, we can at last start to wear dresses again; though we were able to wear dresses in winter, wearing them in the shining spotlight of the sun always seems to hit differently. Grab your favorite dress- midi dress, off the shoulder, shift dress, mini dress, ankle length dress, wrap dress, a-line dress, knee high dress, etc.- and slip into your everlasting Arizona Birkenstocks, that will keep your feet and you happy through the long summer months. If there is a breeze that flows through the air on the one day you wanted to wear your trendy outfit, throw on a cropped denim jacket or a casual oversized open faced sweater. Thanks to your flowy dress, and comfy Birkenstocks, now you've got a fit that'll last you all summer!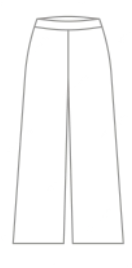 EIGHT: Pants?!?!
Summer: the season that most prefer to avoid long pants. Truly, wearing big chunky trousers when the sun is beating down on you, and the humidity is having a field day with your hair, is not ideal in the slightest. But, before you shove away your pants for the hottest months to come, hear me out. Lightweight, breezy, comfy pants do exist- and a plus side is that they are super cute and versatile. A small list of some of the best easy, breezy pants for the steamier season is: some lightweight flare pants from any of your favorite stores, wide leg pants with elastic waist, basic flowy pants, linen wide leg cropped pants, cover up pants, the list is endless. Whichever lightweight pants that you decide to go with, you can easily create a weightless, airy fit. Grab the pants of your choice, throw on a ribbed tank/tee, and finish it off with some leather flip-flops or Birkenstocks. Now you can wear your beloved pants all season long.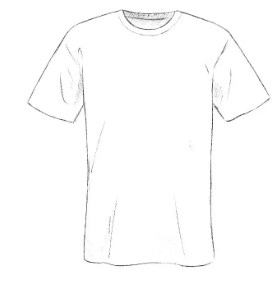 NINE: Airplane troubles
I don't know about you, but I have always found it near impossible to figure out what to wear when traveling via airplanes for a vacation. If you are leaving a cold place to go to a warm one, or vice versa… what do you wear? If you are not immune to the constant fluctuating temperatures of airports… what do you wear? The answer is to dress in comfortable layers. Throw on some shorts or capri leggings, with an oversized t-shirt of choice, and a zip up hoodie that you can easily tie around your waist in case you get cold. You can officially say goodbye to the constant fear of not being a comfortable temperature while waiting for your plane to arrive.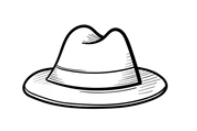 TEN: Bohemian fashion style
This is a style that incorporates carefree layers of patterns, texture, and color: it was a hippie approach to dressing that made its way to popularity. Bohemian is a style that will fill your closet with white lace tops, ethnic print peasant tops, Boho print maxi skirts, distressed denim shorts, chunky heeled clogs, gladiator sandals, and brown leather or rattan straw bags. There is no single outfit to represent bohemian style; the key is to embrace earth tones, and not be afraid to mix and match different prints and fabrics. Now you can step into summer with the refreshing bohemian style!