Quarantine Suggestions and Hopeful Anticipation
2020 hasn't really been our year, ya know, as a species. It seems slightly insensitive to go into all of it, so let's just say that the human race is going through a pretty tough time right now.
But often, in times of struggle, pain, and confusion, the best thing to do is to turn to artists. To writers, to musicians, to filmmakers. To comedians and directors and entertainers and to so many other creative and talented people. And right now, there's no better cure or therapy to the Quarantine Blues than these people and the bodies of work they've created.
So I'm going to leave you some suggestions for what to watch in these trying times. And as a sign of hope for the future, I am also going to talk about some upcoming movies that I'm excited for.
TV Shows & Miniseries
Oh, television, the last bastion of a bygone era, how I love you. It's such a shame that future generations won't know the joy of coming home after a long day of school and watching reruns of cartoons for what felt like ten hours. Not even this pandemic can mess with your sense of time like an afternoon full of SpongeBob could. But what to watch?
Community (2009-2015)
This NBC sitcom, created by Dan Harmon, was just recently added to Netflix. I'm a good chunk of the way into it on my first watch, and it is an absolute no-brainer to add it to this list. It has the lighthearted antics and almost childish silliness of Parks and Recreation, the self-obsessed, often morally questionable characters of It's Always Sunny in Philadelphia, and the uncomfortable, over-the-top wackiness of The Office all mixed into one. It's absolutely hilarious, and I think that its inherent, unrealistic wonkiness is perfect for times like these.
Avatar: The Last Airbender (2005-08)
So this show is what most would call a "kid's cartoon." However, this kid's cartoon is legitimately One of The Greatest TV Shows of All Time. And that's not some "Oh, I really like this show" debauchery. It is the cold hard truth. It's beautifully animated, and it has some of the best world building in the history of fiction, and the action sequences are so cool and amazingly choreographed. The story is timeless and iconic, and the music is great, and it can be funny but heartbreaking. And it has a lot of intense and deep topics to discuss, and each of the characters is unique and awesome. There isn't anything wrong with it. I compared Avatar to Hamlet in a concise argument in my DCC English class, and it won; the only flaw the argument had was that it took too long to explain how awesome this show is.
Band of Brothers (2001)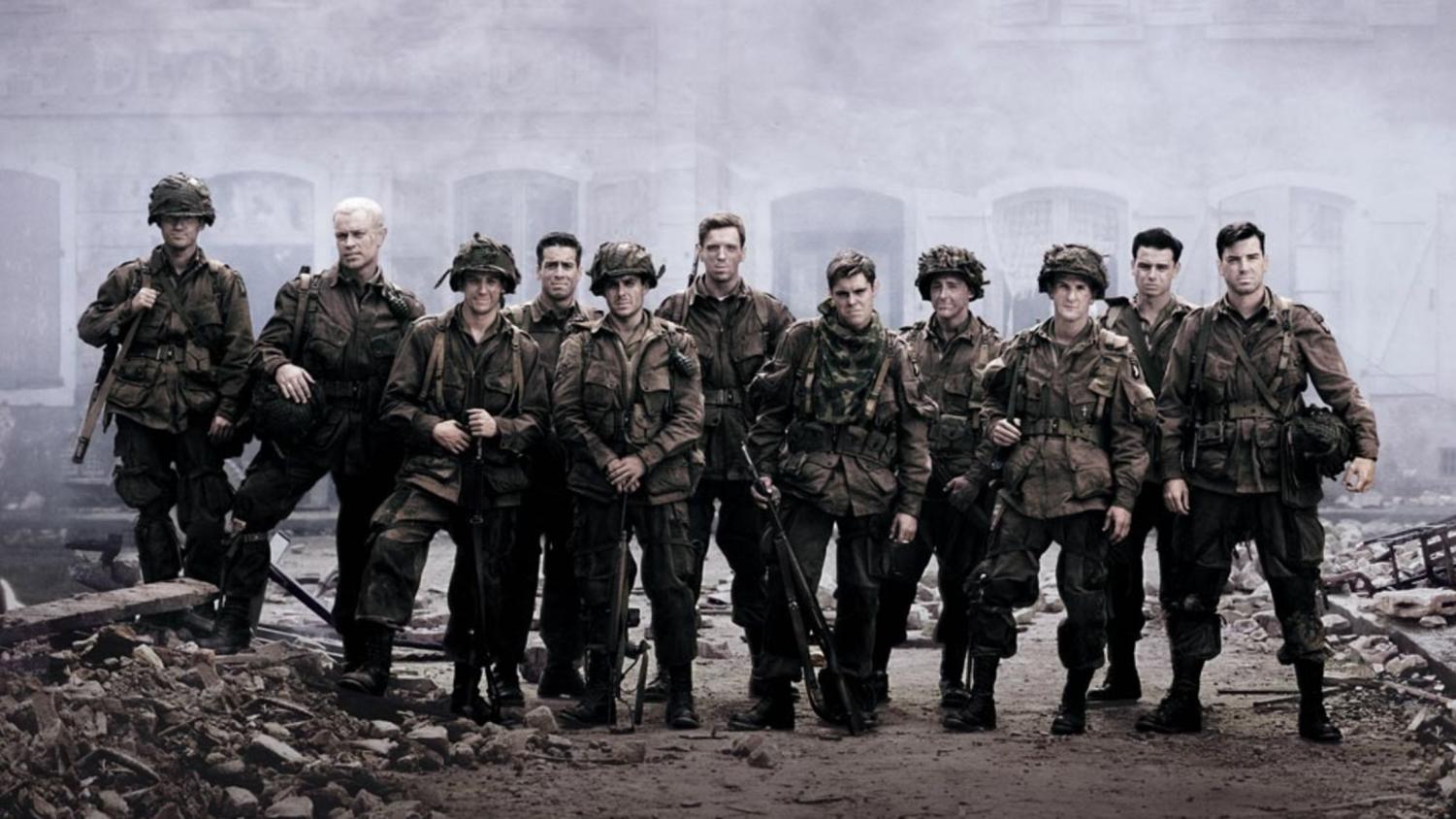 Another competitor for Greatest TV Show of All Time, this HBO miniseries debuted back in 2001, after Steven Spielberg and Tom Hanks decided to collaborate on a series after the success of Saving Private Ryan in '98. Now I know what you're thinking: "I'm already depressed and upset enough, why would I watch a show about WWII?" Well, the answer is simple: because it's awesome. There isn't a bad thing about it. It's portrayal of the soldiers of the 101st Airborne is arguably the best retelling of WWII on-screen. It praises the heroic actions of the Easy Company paratroopers, but it also doesn't shy away from the realities of the war, either. It might be heavy at points, but it's simply a series that everyone should watch at some point in their life.
Movies
Movies are the best. If it takes some scrawny high school senior in a cheesily written article to tell you that, well, then I feel sorry for you. It's impossible to describe how phenomenal they are and how much I love them, so I'm not going to. Let's get into it.
The Lord of The Rings Trilogy  (2001, 2002, 2003)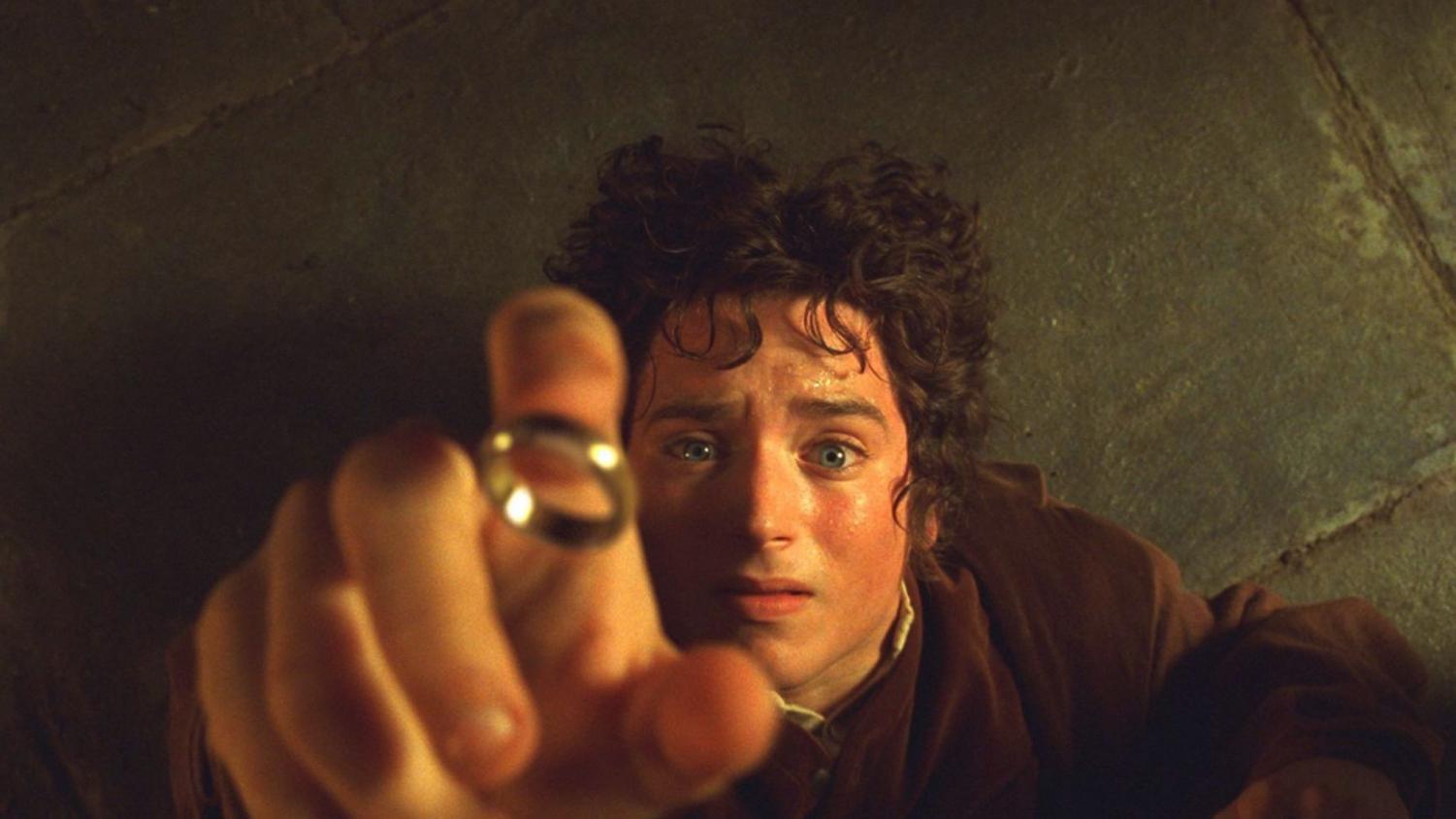 My personal favorite movies ever. If there are any cute girls reading this thinking, "Man, that Sean Ledley guy is very tall, handsome, and charming, but by the life of me, I just don't know how to talk to him…" Well ladies, this is a pretty good place to start. If someone would ask me what a perfect movie is, I would basically describe this movie in detail. The story is a universal classic, the characters and the script are great, the cinematography and soundtrack still blow my mind till this day, and it is the single greatest fantasy world ever created. Anyone who says otherwise is having a laugh. These movies might be really long, but I genuinely think they have something to offer to everyone who watches them. Right now, I think the world really sucks, so to me, it's a good idea just to slip into another Lord of the Rings movie.
La La Land (2016)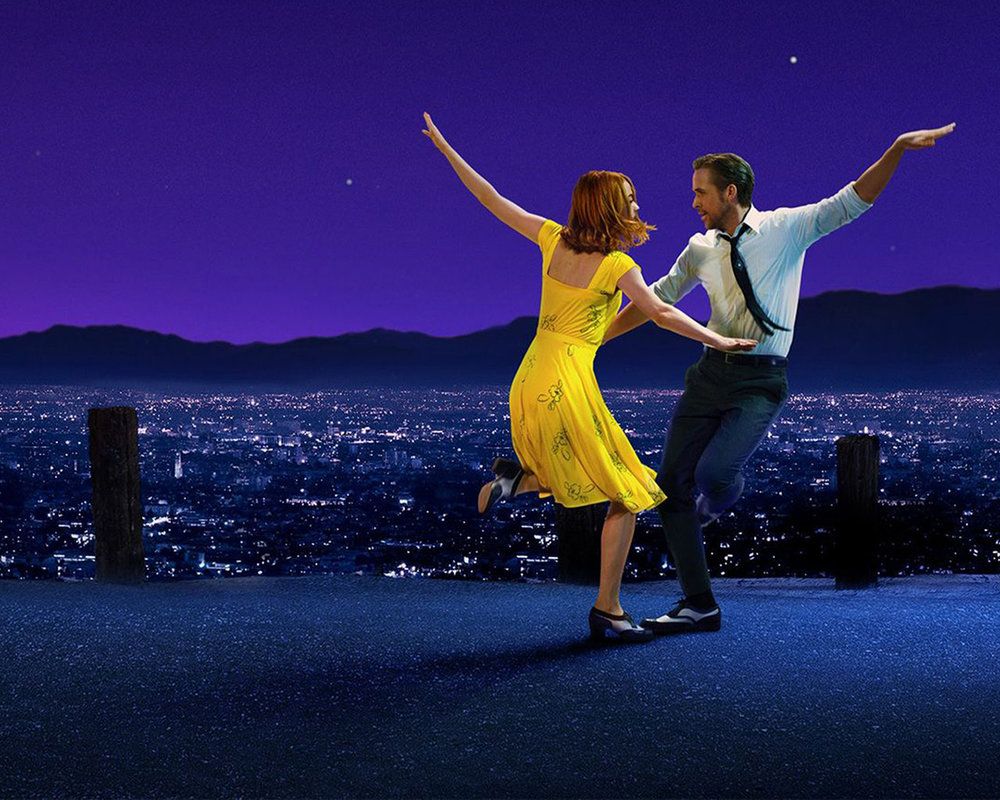 I really hated this movie when it came out. I thought it was a cheesy, way too obvious homage to Old Hollywood. And yeah, that is sort of true, but for the most part, I was simply just dumb, because this movie is so good. It's over-the-top and dramatic in all the right ways. It might be the best love story told in cinema in a long time. It's so beautiful: the colors, the dancing, the sets, they're all so good. The chemistry between Ryan Gosling and Emma Stone is ridiculous, and the characters they play are so alive and realistic while being so terribly young and full of hope. And let's just be honest, the soundtrack is infectious. If you don't feel anything when "City of Stars" comes on, or want to tap your feet when "A Lovely Night" starts to play, then you might be a psychopath. Right now, it seems like a good idea to dive off into this beautiful, heartfelt dreamworld of a movie.
The Grand Budapest Hotel (2014)
From one of my favorite directors, Wes Anderson, comes this gorgeously made and even better written masterpiece of a film. Anderson has probably the most unique and recognizable style of filmmaking in the industry right now, and I will never get tired of his films. They're so oddly and awkwardly genius and lovable, and in my opinion, this is his masterpiece. Like all of his films, it's shot beautifully, with bold, warm colors and a satisfying symmetry in every frame. His characters are sort of weird, but not unrelatable, and each of them is fun to watch for so many different reasons, especially Monsieur Gustave. The story plots in his movies are generally contained and personal, which is still the case here, but the plot of this film is woven so hilariously and perfectly that I always come back to The Grand Budapest Hotel. Every actor gives their absolute best performance, and the score by Alexandre Desplat is certainly deserving of the Oscar it won. (Not more deserving than Zimmer's for Interstellar, but that's beside the point.) I'm sounding repetitive, but the worlds of Anderson's films are worlds I want to live in. And the prestigious establishment of the The Grand Budapest Hotel would be my first choice, which is why I think this is a great movie to watch at the moment.
Upcoming Movies That I'm Excited For
(And You Should Be Too)
I think we should all be hopeful for the future, and fortunately, I think a lot of us are. And one thing I cannot wait for is the release of this compelling list of upcoming movies.
Dune, directed by Denis Villeneuve, set to release December 18th.
I am almost unreasonably excited to see this movie. I read the book earlier in quarantine, and I loved it. It's an influential science fiction novel, which is probably my favorite genre of pretty much everything. The world building is so impressive, and the world of ¨Arrakis¨ bounds off the page when you read it. The story is really special and I cannot wait to see this new take on it. George Lucas was largely inspired by it when he made Star Wars, and Villeneuve has described the film as being, "Star Wars for adults." Which brings me to my next point, Villeneuve himself. Arrival and Blade Runner 2049 are both some of the best science fiction movies made, and Villeneuve´s more "real world" films, Prisoners and Sicario, are awesome, as well. Combine this with an utter all-star cast, and a score by Hans Zimmer, and you have a probable shot at a complete masterpiece of a movie.
Tenet, directed by Christopher Nolan, set to release July 17th.

Christopher Nolan is one of my favorite directors; his movies never fail to grab me immediately and stick with me far after I've watched them. Nolan has a knack for these crazy, mind-blowing, reality-bending films that balance bombastic action with personal relationships. I really thought about adding Interstellar to my recommended list, and honestly it is sort of on the list because I think everyone should watch it, but Tenet is looking like it's going to match the rest of Nolan's filmography. Time inversion, paradox, and international espionage; I mean how could you say no to that? The cast is great. John David Washington is becoming a rising star and Robert Pattinson is finally falling into a comfortable and talented reputation in Hollywood. A score by Ludwig Göransson and cinematography by Hoyte Van Hoytema on top of everything else makes this a movie to be excited about.
The French Dispatch, directed by Wes Anderson, set to release October 16th.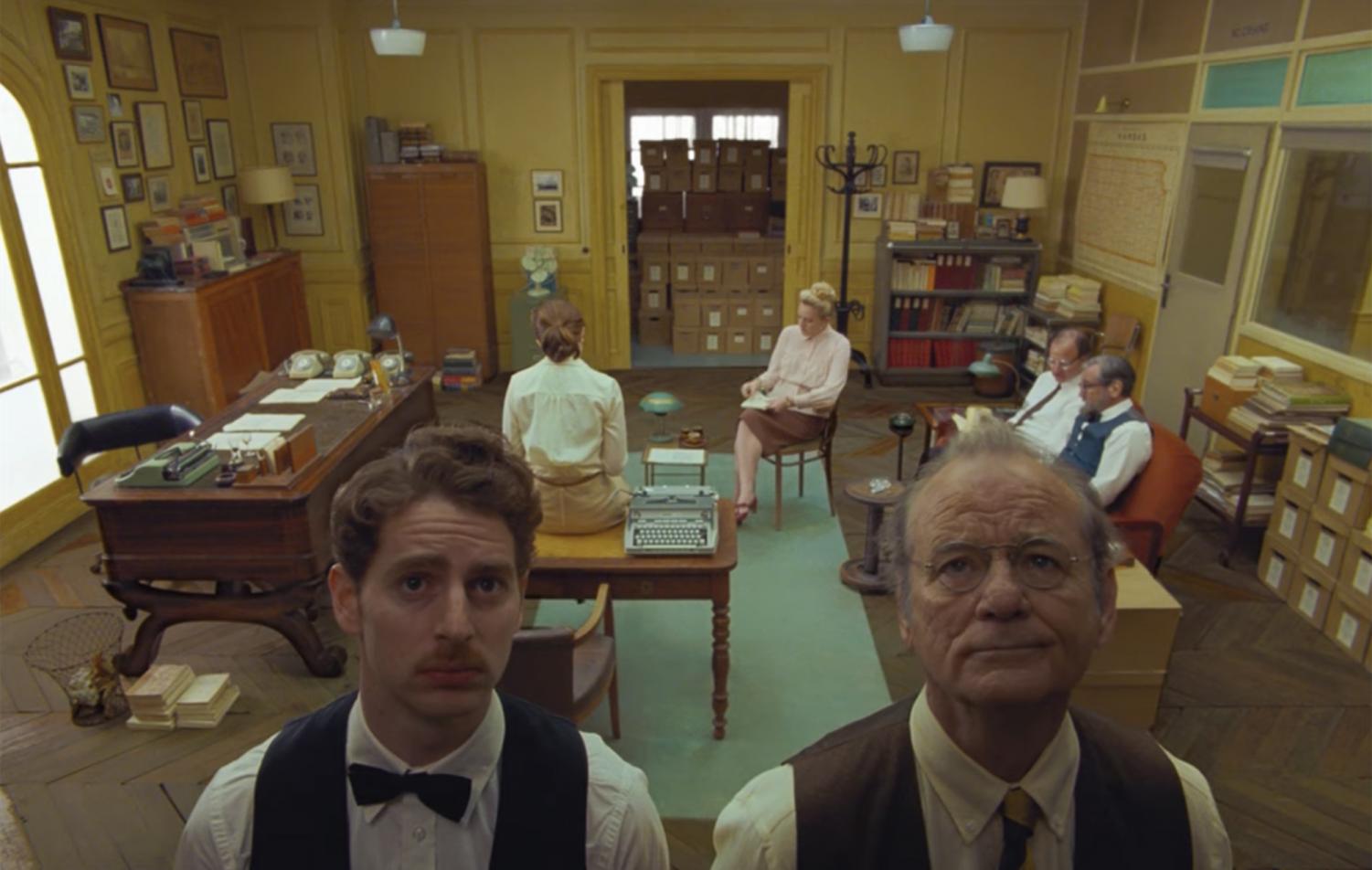 I've already discussed why Wes Anderson is a great filmmaker: amazing writing, fantastic cinematography, quirky and lovable characters, and pure talent in direction. And from everything I've seen, this new movie is going to shape up to be another epic one. I've read that it has a wider and grander scope, with multiple characters and stories intertwined. A good sign to begin with, but combine that idea with the cast of this film and my god, you have something special. Bill Murray, Timothée Chalamet, Benicio del Toro, Adrien Brody, Tilda Swinton, Frances McDormand, Jeffery Wright, Lea Seydoux, and many more. If this cast doesn't make you excited, I'm not sure you're fully human. I cannot wait to see this, and then quote the entire movie for a month afterwards because of how funny it is. When theaters open back up, this is a must see.
Leave a Comment