Navigating Netflix – Your Road Map to the Recommended Best
Comedy
The Meyerowitz Stories – This Netflix film (written by Noah Baumbach) explores a dysfunctional family structure with great performances, good scripting, and sharp comedy, as well as a notable (and potentially redeeming) performance by Adam Sandler.
"Portlandia" – Featuring SNL's Fred Armisen, this sketch-comedy series takes place in Portland, Oregon, poking fun at the eccentric people that call it home.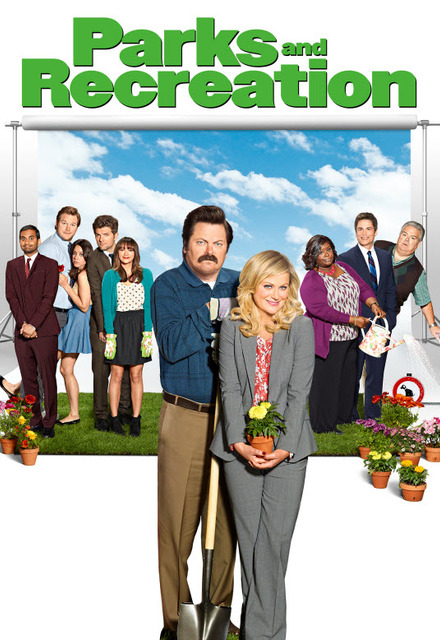 "American Vandal" – This American Crime parody follows two California teens as they investigate recent phallic-related vandalism at their school and a conviction they think may be unjust."
"Parks & Rec" and "The Office" – While I am not a fan of people lumping these two together, to fit all the comedy recommendations, I needed to. Both feature a documentary style, are critically acclaimed, and focus on the American workplace and the lives of those who are in it.
"Arrested Development" – Canceled in 2006 and revived by Netflix in 2013, this now-cult comedy follows the Bluth family as they deal with the fallout of their company, following the arrest of its president, George Bluth.
Horror
"American Horror Story" – This horror anthology series features a new plot each season, with members of the cast playing different roles in each appearance. While the more recent seasons are arguably weaker, this show is shocking, well-written, and features some truly terrifying moments.
The Conjuring – Added only within the last few months, this film is known as one of the best horror movies in recent years. Based on the life of Ed and Lorraine Warren, this paranormal thriller has spawned one sequel and two spinoffs.
The Babadook – This indie psychological thriller has been a fan favorite since its release in 2014. It is well-paced and colored, telling the story of a mother and her son as they are terrorized by a monster in their home.
Jaws – A classic that is easily preceded by its reputation, it's easy to revisit Amity Island over and over, again. As its people are terrorized by a killer shark, Chief Martin Brody, ichthyologist Matt Hooper, and captain Quint set out to find the infamous deep-sea beast.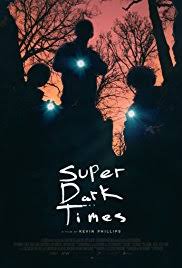 "Super Dark Times" – The debut film of director Kevin Phillips, this movie tells the story of two best friends as they try to cope with the aftermath and paranoia of a mistake they made.
Drama
Schindler's List – This heartbreaking classic tells the true story of Oskar Schindler, a German industrialist who used his resources to save the lives of over 1,000 Jewish people during the Holocaust.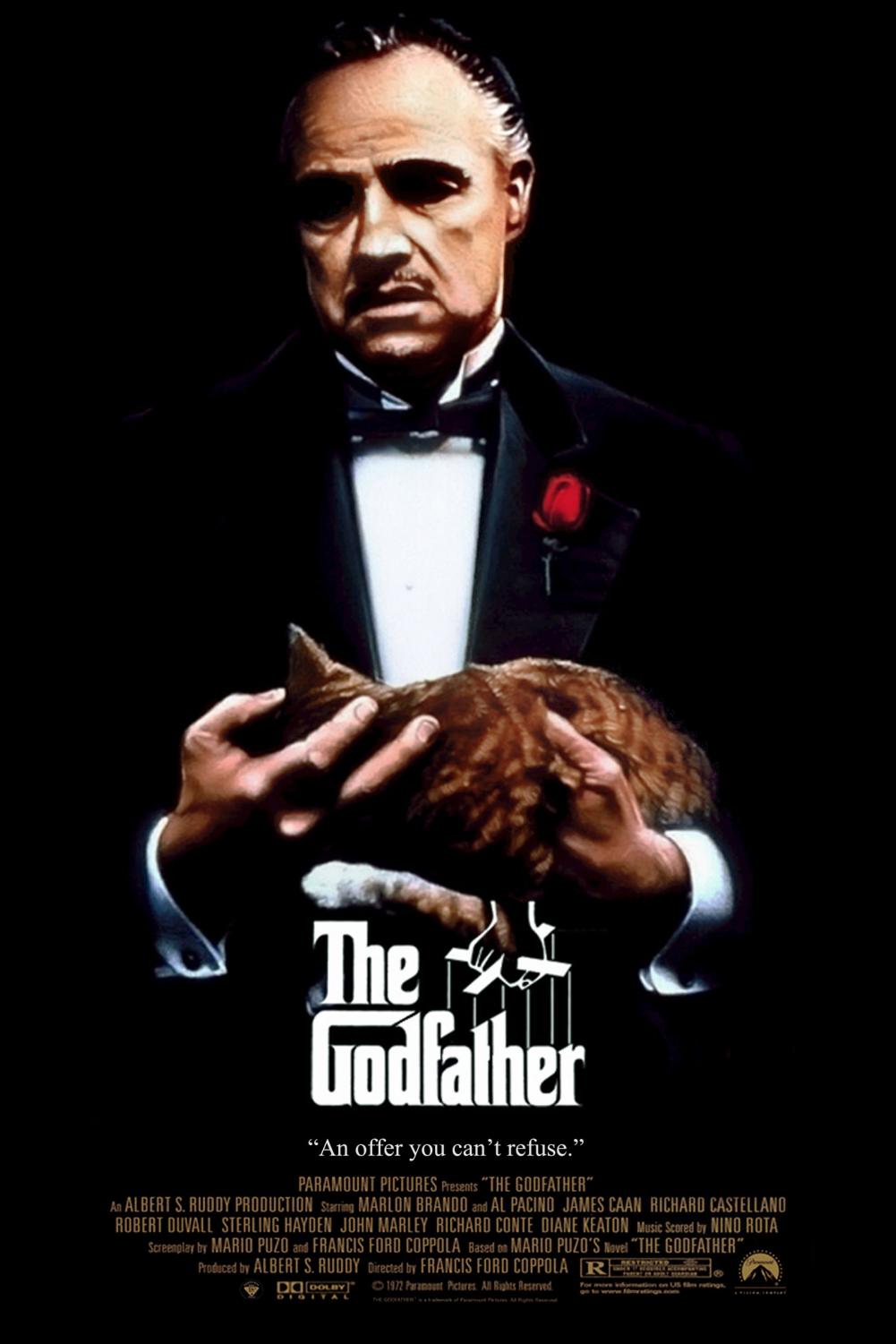 The Godfather – One of the greatest films of all time, this drama centers around the mob and the Corleone crime family, focusing on Don Vito's youngest son Michael, as he joins the Mafia.
"Breaking Bad" – If you are looking for a good drama, AMC is the first place to look, with hits like "Mad Men" and the "Walking Dead," (also on Netflix), but "Breaking Bad" stands out. Following chemistry teacher Walter White after he finds out he has been diagnosed with terminal cancer, this series follows his journey into the drug world as he creates a meth lab on wheels.
"Dark" – This German Netflix drama details the story of four families that are shaken to their core after two of their children go missing. This series follows a cast of strange characters, all of whom have a connection to the town, and the events in the series tie to similar ones that occurred in the same town back in 1986.
"Grey's Anatomy" – This long-running medical drama has racked up 13 seasons on this streaming server, and counting. Critically acclaimed with an ever-changing cast of characters, if you have the time for 13 seasons, give this one a go.
Animated
Zootopia – This critically-acclaimed film tells the story of Judy Hopps, a bunny who dreams of being a cop in the city of Zootopia. However, on arrival she finds that it is not all what she'd dreamed it would be, and when given a case to find a missing animal, sees her dreams coming to fruition.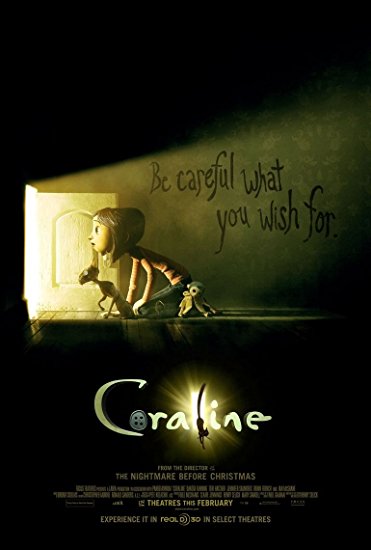 Coraline – Based on the Neil Gaiman novel of the same name, this stop-motion animation film tells the story of Coraline, a young girl who is forced to move to a pink home with kooky neighbors, and discovers a dark world beyond.
"Miraculous: Tales of Ladybug and Cat Noir" – This French cartoon tells the story of Adrien Agreste and Marinette Dupain-Cheng, two teens living in Paris who lead double lives as Ladybug and Chat Noir, a superhero duo that protects Paris from the forces of evil.
The Little Prince – Based on the novel of the same name, this film has grown a large fan base since its 2015 release. It tells the story of The Little Girl whose neighbor shares his stories and reminds her that the people in your life are what matter most.
"BoJack Horseman" – The first animated series from Netflix, starring Will Arnett, this show follows an ex-sitcom star in his attempts to return to Hollywood after many years. While I don't suggest this show for kids anytime soon, it's a great show for those looking for a good comedy.
Personal Favorites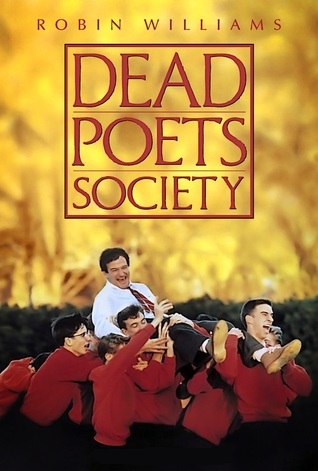 Dead Poets Society – A group of frustrated prep school students face the new year with dread until they meet their new English teacher Mr. Keating, who teaches them the power of the world around them, and all that you can learn outside of its normal structure. A heartbreaking coming-of-age story that is a must-see for any teen.
Moonrise Kingdom – While I may be a bit biased because of my overwhelming love for anything Wes Anderson, this movie is quirky, fun, and beautifully composed. With characters and scenery that are not easily forgotten, this movie will have you laughing, crying, and packing your bag for the coast (providing the weather is clear).
"Freaks and Geeks" – Though this show was canceled after its first season, it has quickly developed a fanbase due to it's easy access on Netflix. Following Lindsay Weir, an 80's teen torn between her old clique of mathletes and her new edgy friends, as well as Sam Weir, a dorky freshman who is struggling with his two best friends to rid themselves of their "Geek" labels, this show focuses on the struggles of teen life and fitting in.
Casting JonBenet – This 2017 film investigates the story of JonBenet Ramsey in a documentary style that is completely new. Using interviews and performances from the people surrounding Boulder, Colorado, this film explores the theories, lore, and opinions of those who were so close to this shocking and still unsolved case.
"Merlin" – This early-2000's fantasy drama series is all you can hope for when looking for escape the real world for a while. With some laughable CGI and fantastic costumes and characters, Merlin tells the story of Camelot before the rise of King Arthur. With magic, secrets, romance, and humor, it will make you smile no matter what. #Dollopheadsforlife
"Gilmore Girls" – Telling the story of Rory and Lorelai Gilmore, a mother daughter duo living in the fictional town of Stars Hollow, Connecticut, this show investigates their life together as Rory grows up.
Sci-Fi/Fantasy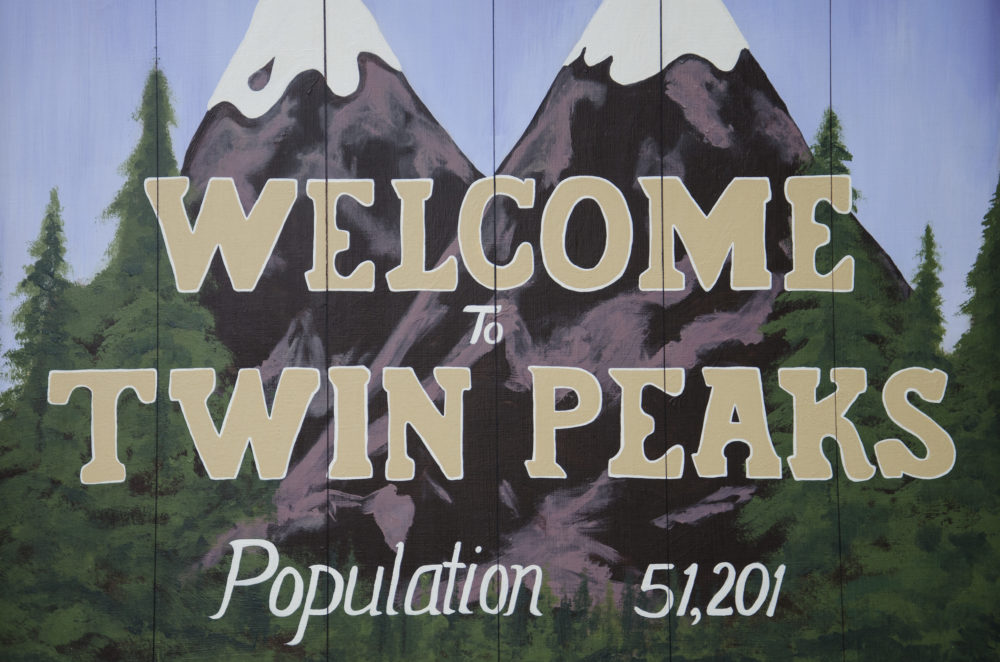 "Twin Peaks" – This paranormal classic serves as the inspiration for many modern day shows and movies (Such as "Riverdale" and "The Sopranos" and follows the adventures of Agent Dale Cooper as he arrives in the small northern town of Twin Peaks to investigate the murder of local girl Laura Palmer. Though canceled after its second season, this show has achieved cult status, with the first 2 seasons on Netflix. ("Twin Peaks" was recently revived on Showtime.)
"Stranger Things" – An easily recognized name on this list, "Stranger Things" follows the lives of the people living in the town of Hawkins, Indiana in the early 80's, and the effects on the town when local boy, Will Byers disappears at the hands of something potentially paranormal.
"The Twilight Zone" – This black and white mystery classic is the master of the plot twist. Each episode details a different story that relates to different aspects of the world we live in, with strong themes of paranoia, governmental oppression, and human nature.
"The Marvel Universe" – While not technically a film, Netflix features a vast array of Marvel films and originals to choose from, such as; "Civil War", "Daredevil", "Punisher", "Jessica Jones", "Doctor Strange", "Guardians of the Galaxy 2", and many others.
"Star Trek" – This space odyssey first aired in 1968 and follows the story of the crew of the Starship Enterprise, led by Captain Kirk, as they explore the vast realms of space and the worlds that reside there.
Historical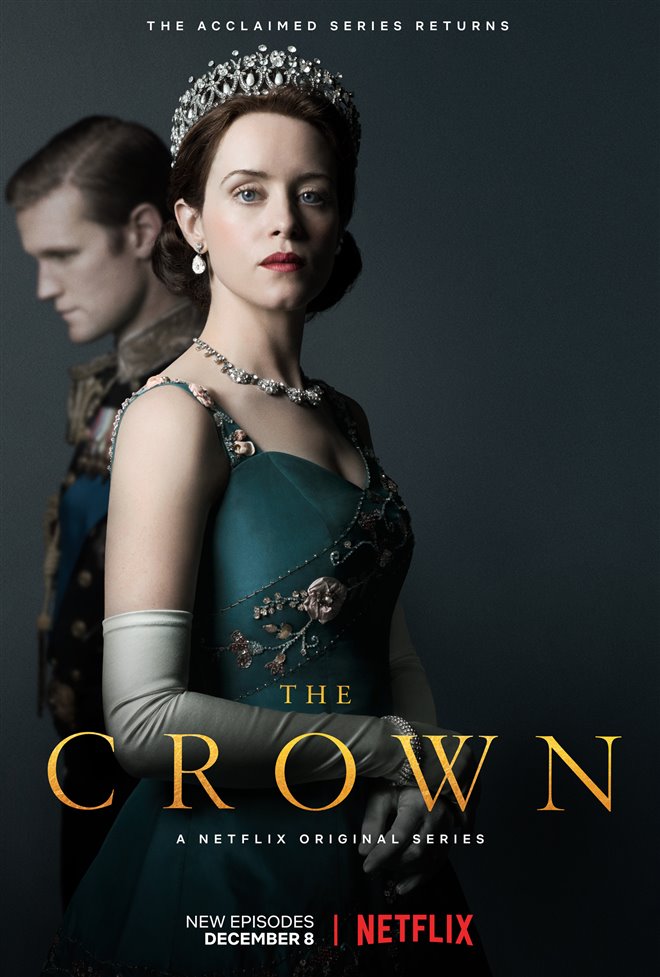 "The Crown" – This Netflix original based off of the play "The Audience," follows the life of Queen Elizabeth II, starting in the 1940's and progressing until modern times.
"Narcos" – Details the rise of the Colombian drug trade and tells the real-life stories of the people who ran it back in the 80's. It also tells the stories of the law enforcement members and the actions they took in the war on drugs.
"Alias Grace" – Based on the Margaret Atwood novel of the same name, "Alias Grace" tells the story of Grace Marks, an Irish immigrant who is accused of murder. She is sentenced to life in prison, and is known as one of the most notorious women in Canadian history.
"The Get Down" – Taking place in the South Bronx at the end of disco, this show covers the rise of hip-hop as told through the art, music, and dance of the people who helped create it.
"Turn" – The second AMC show to make this list, this historical drama set in 1778 recounts the life of Abraham Woodhull, a patriot turned spy who, with his friends, forms the Culper Ring, a spy group dedicated to discovering British military strategy.
Cult Films/Classics
Heathers – This 1989 film stars Winona Ryder as Veronica Sawyer, a high schooler whose life is thrown off its axis when she accidentally kills her best friend.
Caddyshack – This Bill Murray classic follows Danny Noonan as he attempts to raise money for college by taking a job as a caddy at the local country club. All summer he works hard under the increasing pressure of the approaching Caddy Golf Day tournament.
To Kill A Mockingbird – This Oscar-winning film based off the classic Harper Lee novel of the same name details what life was like in the south during the late 30's. With strong themes of innocence and prejudice, this is a story that never gets old.
Willy Wonka and the Chocolate Factory – With Gene Wilder at its helm, this fantastic film follows Charlie Bucket, a young boy who is given the chance of a lifetime when he is one of the lucky winners chosen to tour the Wonka candy factory, led by the elusive Willy Wonka.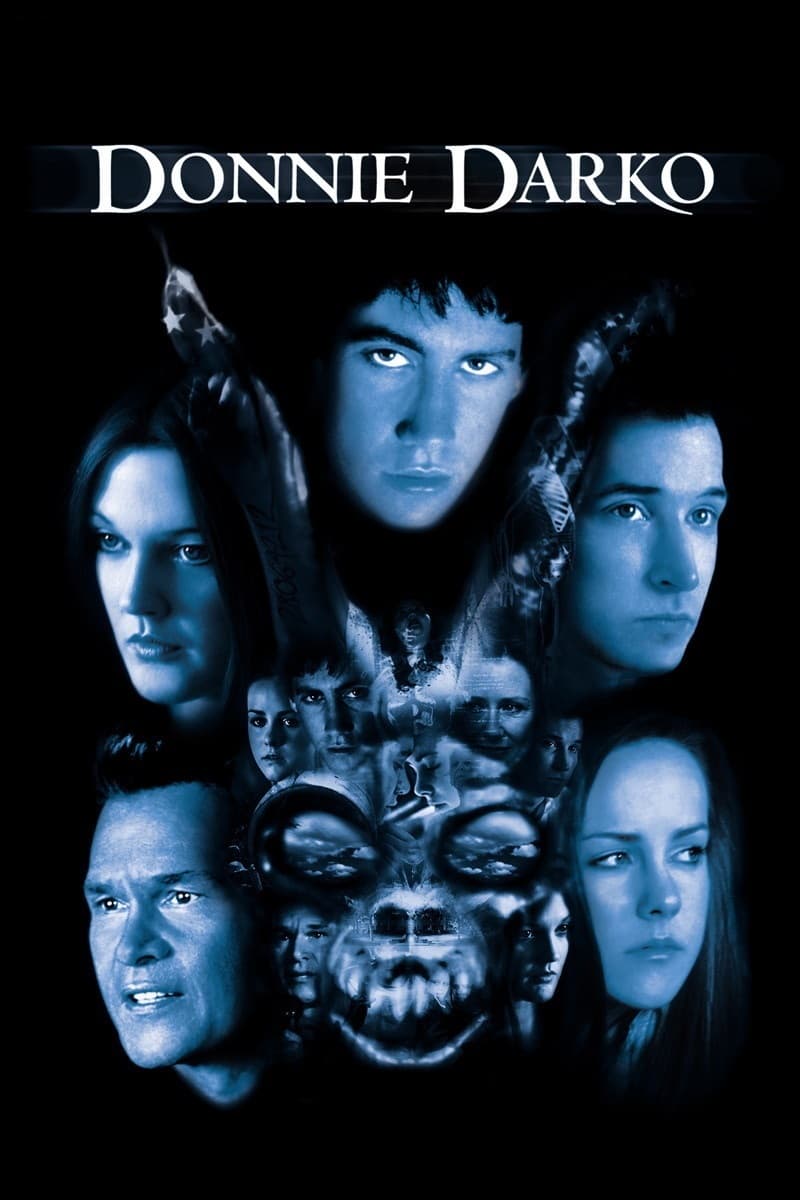 Donnie Darko – This creepy 2001 film tells the story of Donnie, a teen who narrowly avoids death, and is then told by a rabbit named Frank when the world will end. This film tackles themes of mental illness and paranoia and will cause unease at any age.