Annual Military Ball Brings Out the Best in NJROTC
Military Ball is an annual formal event. It is planned year long and is attended by
NJROTC cadets and their guests. This year, the function was held at Club River Oaks in Sherman, CT. Male cadets wore their uniforms and female cadets chose to wear either their uniforms or formal dress.
The Prisoners of War table was set with the help of cadets in the unit. This table serves to honor prisoners of war and missing comrades. The table has been set since the end of the Vietnam War and is decorated with special symbols to remember and respect brothers and sisters in arms.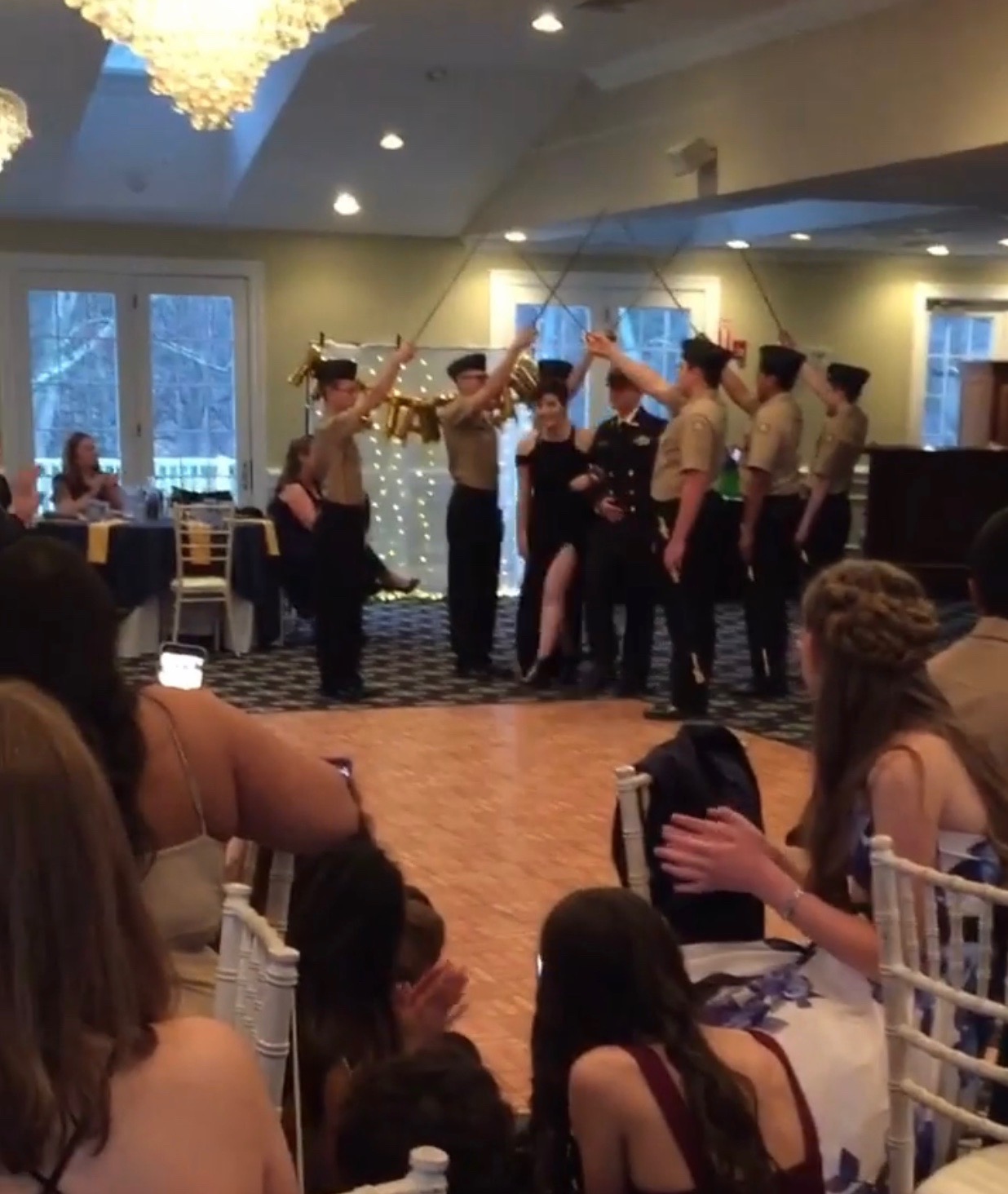 This year, the cadets performed a line dance to the tune Good Time. The dance was rehearsed after school to ensure that the cadets would be able to perform to the best of their ability. The dancing was officially kicked off with Commander Earl Waidelich leading the Cotton-Eye Joe line dance.
Throughout the night, there were only a handful of cadets off the dance floor at any given time! This fact makes it safe to say that the night was a complete success for the unit. A special "thank you" to all of the chaperones and cadets who helped to ensure the safety of this event.