2016 Fall Sports Recap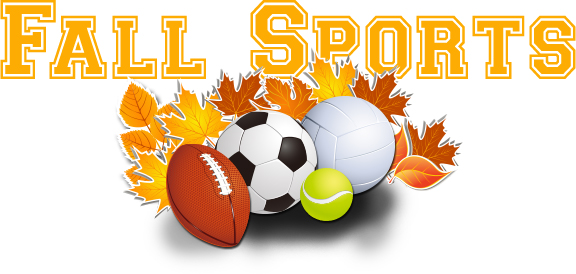 Football:  The football team this past season finished with a record of 8-1, making it to the section semi-finals. They finished the regular season 6-0 while winning the league. The Bears finished with almost 3,000 total yards led behind the strong offensive line with talented backs and receivers. The powerful defensive line accounted for 7 sacks and the defense had 10 interceptions. Connor Dignan, Nick Leahy, Jack Guida, Brian Milano, Mike Buonadonna, Tim Meissner, and Henry Terry were voted at least All-League.
Girls' Soccer: The Brewster Varsity Girls' Soccer team is coached by Coach Segara. The captains were Tara Regan and Brianna Pellecchia. Although their record did not show it, the girls were able to laugh it out and have a good time.
Boys' Soccer: The soccer team was led behind senior captain Brendan Feehan. They finished with a final record of 9-8-1. Hugo Guerra, who will be playing at Buffalo next year, helped contribute to the team's success. They lost to Somers in the playoffs.
Volleyball:  The volleyball team finished with a final record of 7-14. Seniors Amanda Mejia and Carey Lyons were selected for All-League.
Field Hockey: Coached by Jennifer Hershman and led by senior captains Lindsey McLaughlin, Emily Fego and Amber Krisch, the Varsity Field Hockey team finished their regular season with a record of 6-8-2, and made it to the first round of Sectionals. The girls were very successful, with some given distinguished awards: Keegan O'Connor, Emily Schaub, Amber Krisch, Jacqueline Benvenuto, and Samantha Anfuso with All-League Honorable Mentions; Emily Fego, Brianna Sayegh, and Lindsey McLaughlin with All-League; Lindsey McLaughlin with an All-Elite Honorable Mention; and Jacqueline Benvenuto and Amber Krisch with Golden Dozen Awards.
Cross Country: Both the boys' and girls' cross country team, coached by Coach Scelia had a great season. They won one of their meets and their times improved each meet. Luca Riolo, Dayshawn Siranula, and Erik Jacobson were voted All-League. Luca and Erik were 2nd team All County and Dayshawn and Scott were 3rd team All County.
Swimming:  The girls' swimming team had an unforgettable experience. The season taught the girls a lot beyond swimming. The team really stuck together no matter what the outcome of the meet was. The team was led by captains Tsubomi Poley, Kayleigh Kolz, and Sabrina Jacobson.
Tennis: Coached by Daria Pascale, captained by Lauren Fitzgerald and Tara O'Hanlon, this young team had a good season. They returned to the court without seven former players and with only five veterans. They had a well earned victory in a tough match against Walter Panas. Off the courts, they raised over $1400 for the Putnam Humane Society with their "Hit for Hope" carnival.