The Fashionista Strikes Again! How Celebs Fared at the '22 Met Gala
The long-awaited Met Gala Spring 2022 finally graced the carpet on Monday, May 2. Hosted by Anna Wintour, editor and chief of Vogue magazine, the Met Gala is an experience looked forward to every year, for both celebrities and viewers, who get to see the looks. Every year, there's a different theme to correlate with the event. In the past, it has included themes like, "Camp: Notes on Fashion," "Heavenly Bodies: Fashion and the Catholic Imagination," and the theme we would've seen in 2020, "About Time: Fashion and Duration." This year, the given theme was "Gilded Glamour," part 2 of "America: An Anthology of Fashion." While a big group of these looks were let downs, some definitely passed. Here's the highlights and lowlights of the Met Gala 2022 looks.

Blake Lively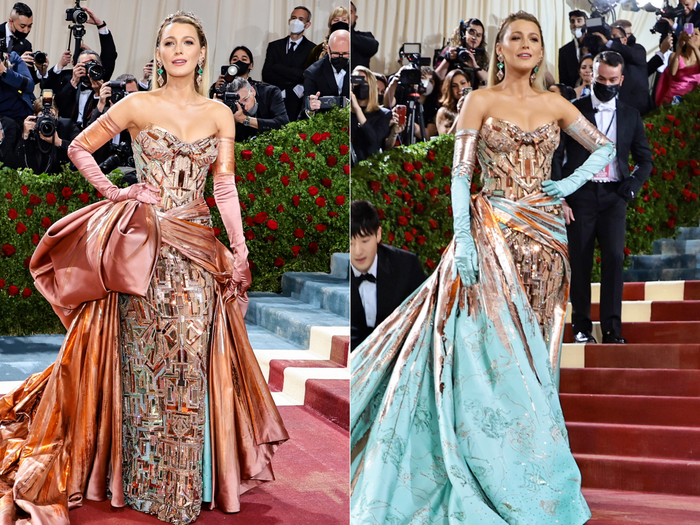 The Met Gala is always Blake Lively's runway, and this year was no exception. Blake absolutely made the runway hers in this gorgeous Versace gown, and had her own Cinderella moment in her dress transformation when she untied her bow, and her dress transitioned from rose gold to the blue train underneath the gown. Even her gloves changed colors! Her dress paid tribute to NYC architecture, including the Statue of Liberty. Blake is always someone to look out for at the Met Gala and brings her all every year.
Génesis Suero

Reporter Génesis Suero blew up on TikTok when viewers saw her gorgeous floor length gold and white gown she wore on the carpet. Made by Lucía Rodríguez, this beautiful embroidered gown amazed at-home watchers, and was completely on theme, more so than some invited guests. Being compared to Cinderella, she made her impact as an attendee on theme, and made her work as a reporter known. She showed up with an unforgettable look, which made her name and career known to others, and will for sure help boost her career and livelihood.
Kim Kardashian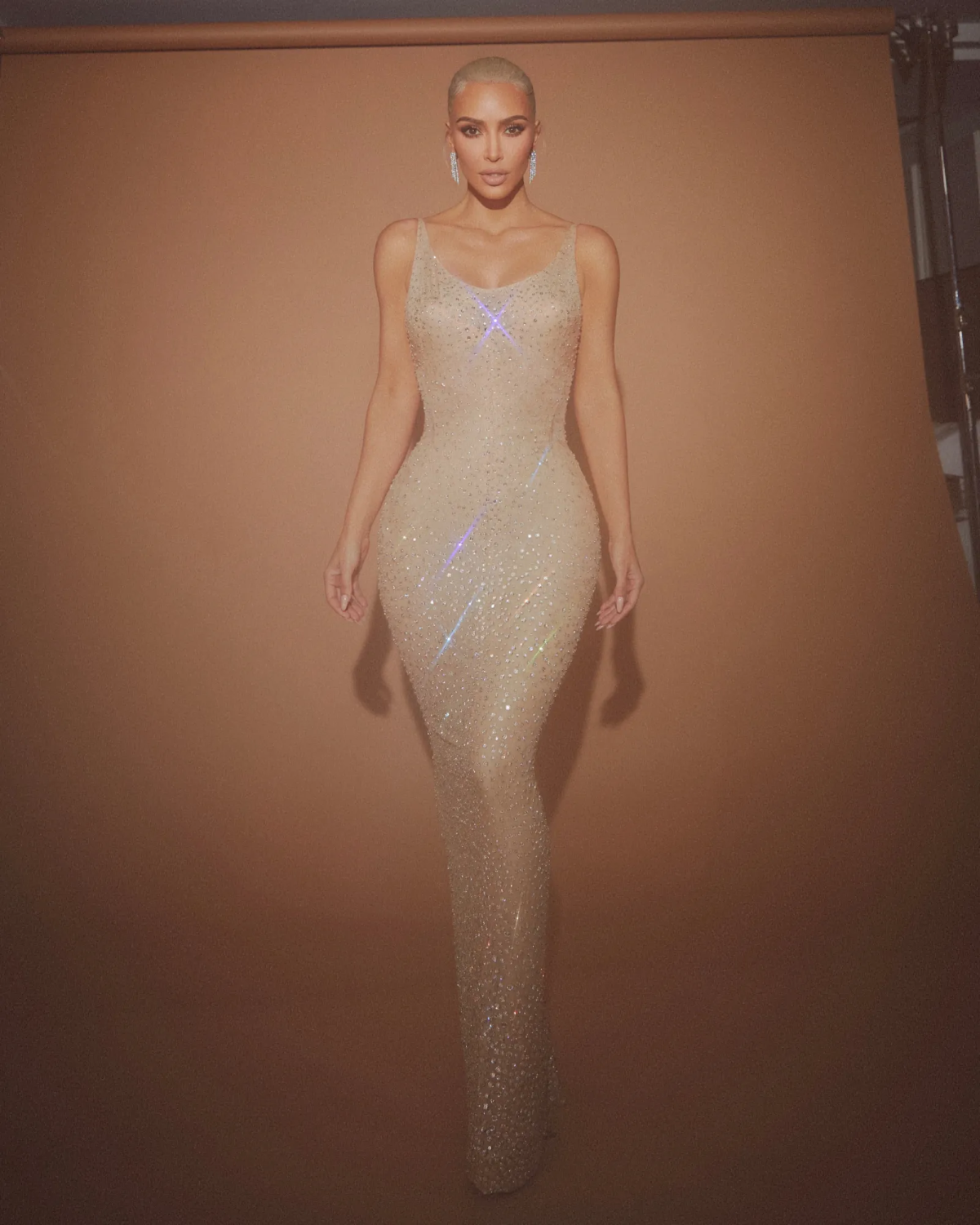 While controversial, Kim Kardashian attended the Met Gala wearing a dress previously worn by Marilyn Monroe, while she sang Happy Birthday to President John F. Kennedy in 1962. Personally, we think Kim Kardashian looked absolutely stunning in this look, and it was perfectly on theme. While others think that this was disrespectful to Marilyn, we thought this was actually very flattering, and shows how Marilyn still makes an impact to this day and is still such a presence in Modern culture.
Hoyeon Jung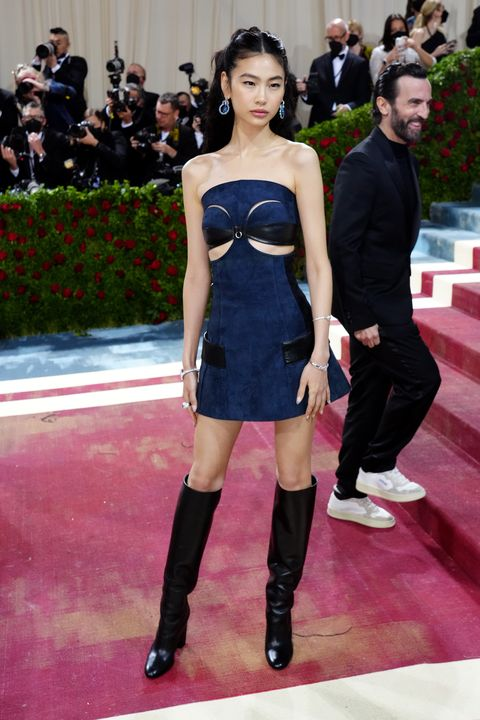 Hoyeon Jung wore this suede, cut out dress to the Met Gala. While it's a beautiful dress for her, it's definitely not Met Gala appropriate and is not on theme at all. It's very trendy with current cut out dress fashion, but shouldn't be present on the Met Gala carpet. Even though she did include Luxe Fabrics and jewels in her look to be more "on theme," it didn't pull through enough, and didn't add enough to the dress to be appropriate for the Met Gala.
Sydney Sweeney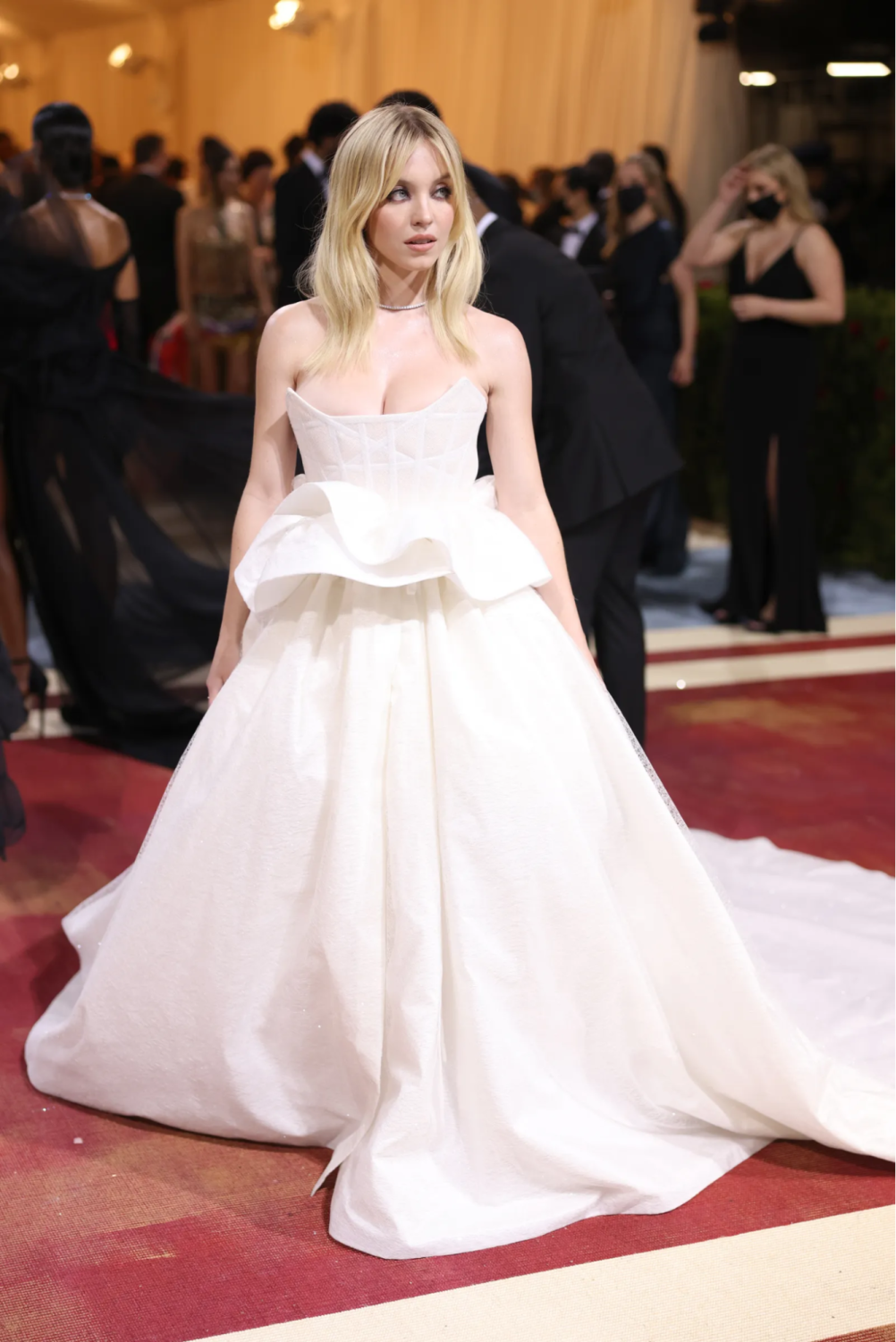 Sydney Sweeney looked incredible in this pale pink Tory Berch gown, making her Met Gala debut a memorable one. The dress incorporated a corset top with a long train in the back, but with a more modern twist, which is a perfect representation of what Met Gala looks should be. The dress was certainly glamorous, and she made a quick change of her own when the dress went from a gown to a shorter dress look, although it still looked beautiful and was still on theme.
Lizzo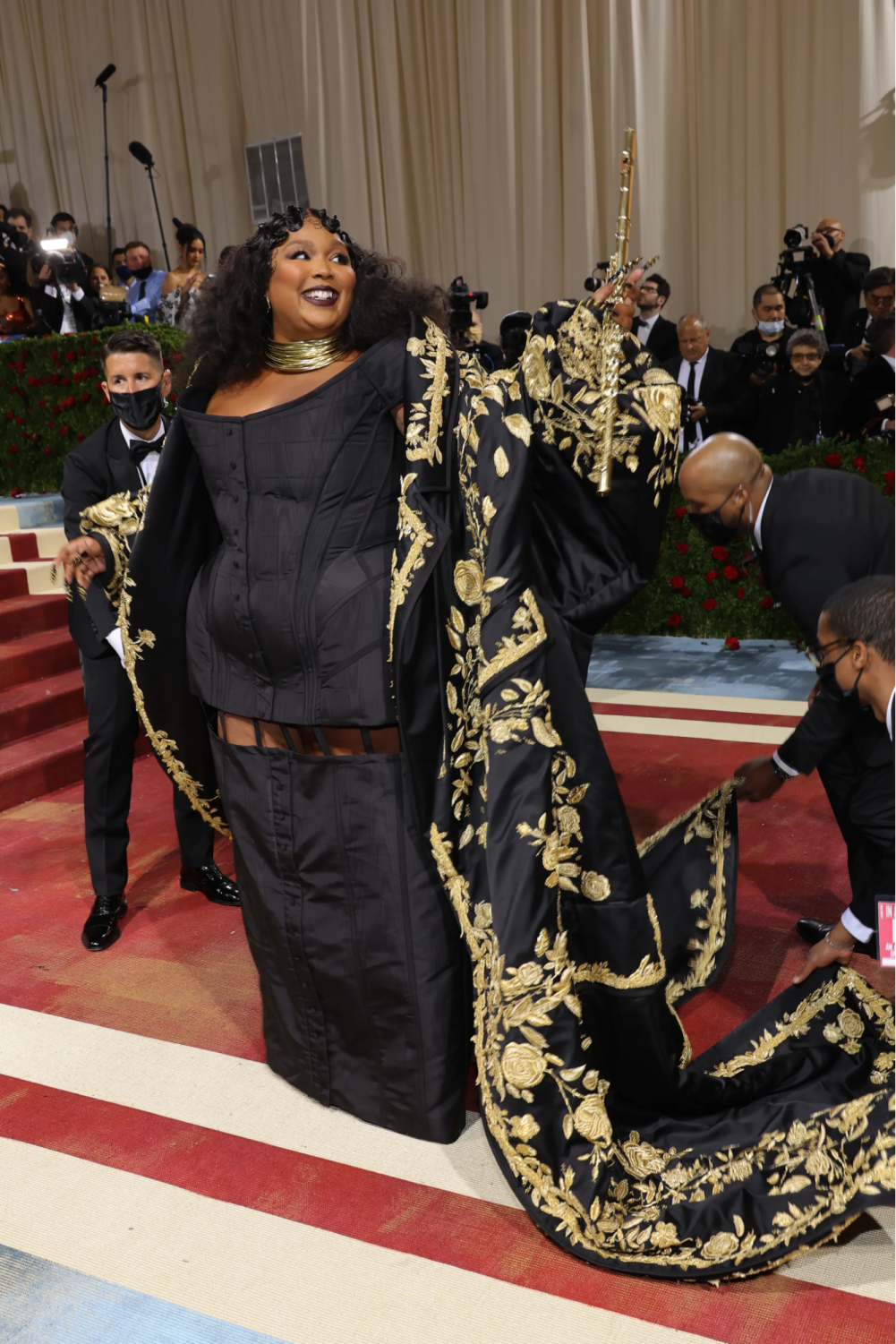 Not only did Lizzo look stunning in this black corset Thom Browne dress, she did it while playing an instrument. Browne paired this look with a gold embroidered cape, managing to twist a classic corset look into a modern take, yet also completely staying on theme. It was also cleverly paired with matching gold jewelry, and of course, a matching gold flute for Lizzo to play on the red carpet.
Gigi Hadid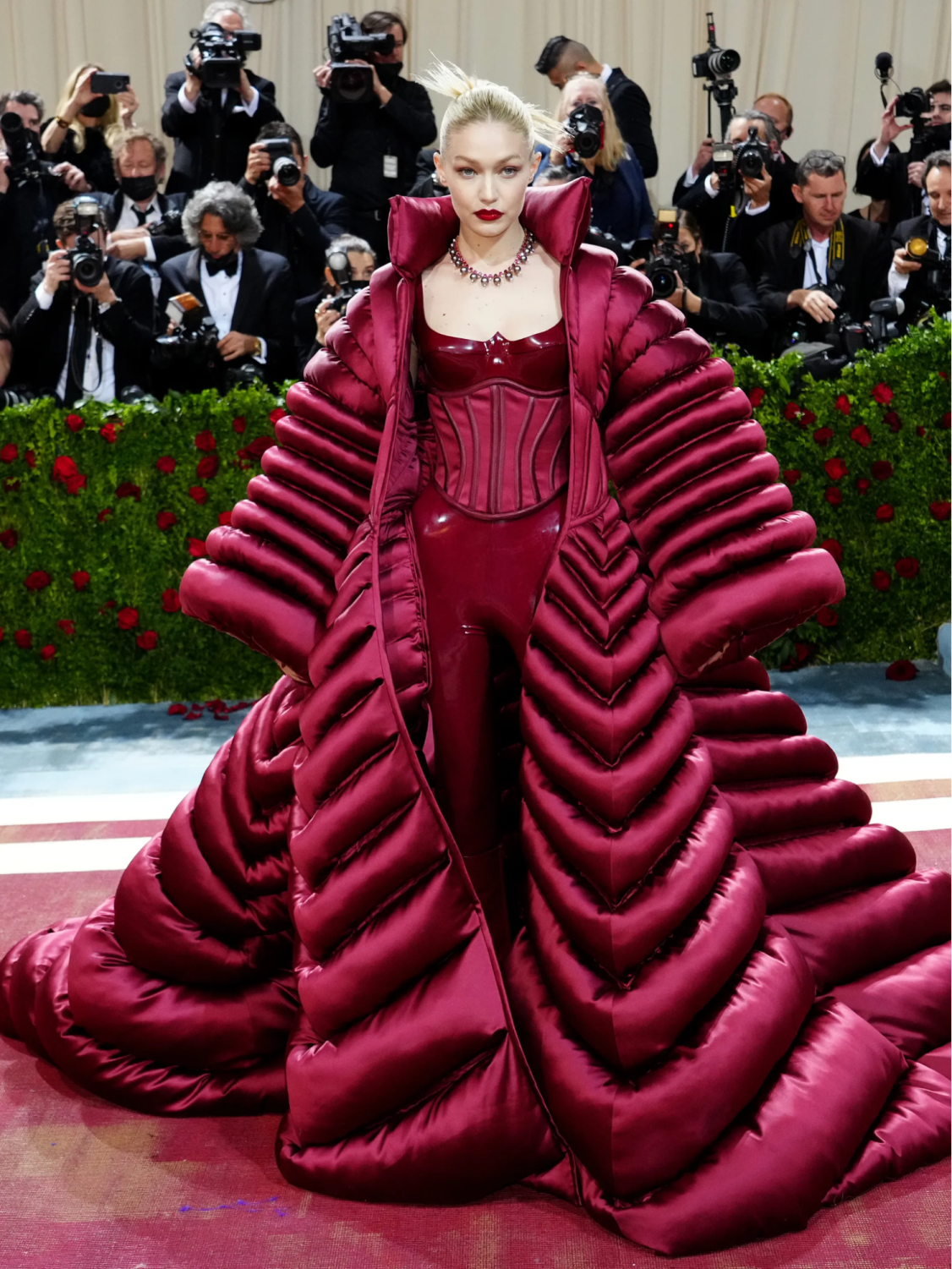 Gigi Hadid attended the Met Gala this year in this bold Versace look, exhibiting a corset top with latex pants, with a huge red puffer jacket trailing behind her. While it was semi on theme with the corset, the look was a bit clunky, and didn't really make sense. It wasn't a popular look among viewers either. It certainly wasn't her best red carpet look and was a bit disappointing to view. Unfortunately, we can't even see the knee high leather boots she paired with the look.
Kylie Jenner

Someone who didn't hit the mark however, is Kylie Jenner, who let us down a bit this year. Kylie wore this bridal look with the sheer Off-White shirt and backwards baseball cap and veil in honor of the late designer Virgil Abloh. While this was a nice message and ode to a friend, it probably should have been saved for another event, considering it didn't match the theme at all, and just didn't work well together. She just didn't meet her usual Met Gala standard.