Our (Arguable) Top 10 in Music
A column where our opinionated music critic "Arty" savagely reviews the current top 10.
Welcome BHS, to 2022! I hope you've been listening to lots of music! If you have not heard these songs before, give them a shot but keep my opinion in mind!
1) Easy on Me (Adele) – This top ten list starts off with a slow, meandering track from Adele. I know this is a big deal because Adele is fresh out of a divorce, and this is her first album in six years, and although I'm happy for her, don't get me wrong… I just don't really care for the song. Adele sounds good, she has a very good voice, obviously, and the song is very touching, but it's a little generic and sounds a lot like her other songs. Who am I to tell Adele what to do, but I would enjoy it if she experimented with slightly different styles of music as she has a very versatile voice. 6/10
2) Stay (the Kid LAROI & Justin Bieber) – How is this song still #2 on the Billboard Charts?! I was bored of this song about halfway through the first listen. I kind of understood why this song was in the top 10 when it was first released because it was a Justin Bieber song, but it's blasphemous that it's remained in the top 10 for so long. It's still the same generic, unenjoyable song, and I'm going to give it a worse rating than last time just out of bitterness. 3/10
3) Heat Waves (Glass Animals) – I think this song is pretty cool, especially the chorus. It has this robotic harmony that is really enjoyable to listen to. My only problem with this track are the verses between the choruses. The lyrics aren't great, and the instrumental kind of stiffens up as there is no real melody present. 6.5/10
4) We Don't Talk About Bruno (Carolina Gaitan, Mauro Castillo, Adassa, Rhenzy Feliz, Diane Guerrero, Stephanie Beatriz & Encanto Cast) – From the beloved movie Encanto, this track, despite being written by Lin Manuel Miranda, has captured the hearts of many, including me! Any song with a Latin piano as the central instrument is more often than not great, including this song. It is definitely my favorite track from the movie. I love how the characters interrupt each other in harmony and eventually come together at the end. I also love how the song's tone changes as each character sings their verse. For example, the song becomes smoother and quieter during Dolores' verse but immediately shifts to a spooky tone with a ghostly whistle in the background when Camilo sings his verse. Overall, a really cute and enjoyable song. 9/10
5) Shivers (Ed Sheeran) – Just another generic Ed Sheeran pop song that seems to live at the top of the Billboard charts for reasons that I don't understand. I guess you could say that the chorus is a little catchy, but the lyrics throughout the entire song are just horrible. When Mr. Sheeran says, "I never kissed a mouth that tastes like yours, Strawberries and somethin' more" at the beginning of the song, it made me want to cry. This song has nearly 500 million streams on Spotify which is just ridiculous to me. I really want to know who is blessing this man with time out of their life to stream his music. Like all of his songs including this one, they are fundamentally sound but are just so corny and generic. 4/10
6) Pushin P (Gunna & Future ft. Young Thug) –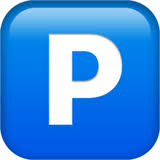 10/10
7) Need To Know (Doja Cat) – I appreciate Doja Cat more than other pop stars because she's not your typical pop artist and has many unique elements in her music. However, this track is not one of my favorites. I enjoy the heavy 808 beat, and it's a little catchy, but the song kind of jumps all over the place. It's a little weird to listen to at times, especially because of the oversexualized ad-libs. Off of her new album, I enjoy songs like Get into it (Yuh), Woman, and Ain't S**t much better than this track. 6/10
8) Abcdefu (Gayle) – Just another generic pop song. Although Gayle has a solid voice, this song is boring. My least favorite part of this song is the use of the alphabet in the chorus. For example: "A B C D E F-You, and your mom, and your sister, and your job, and your…" I don't know if Gayle was trying to be clever here, but it sounds like a millennial lullaby. There is nothing unique about this song, and it is corny. 2/10
9) Sacrifice (The Weeknd) – Off of his new album Dawn FM, The Weeknd brings us a stellar track. The Swedish House Mafia provided guitar riff sets the tone for a cinematic listening experience, and it's just beautiful when the synth finally kicks in before the chorus, which is also great. It's super catchy. I've been humming this song all day since it was released on January 7th. This is an incredible song, and The Weeknd never fails to release top tier music. 10/10
10) Smokin Out the Window (Silk Sonic) – When I first learned that Anderson .Paak and Bruno Mars were teaming up to release an album, I was ecstatic. This album is very good, but it didn't live up to my expectations. I really enjoyed the late 70's Funk/R&B style that the duo went for, but I feel that the album, except for this song and Put On A Smile, has little replay value. Both artists sound amazing as they are some of the best vocalists of our generation, but the instrumentals can get a little stale at times. I realize that this review sounds like an album review, but that's mainly because a lot of the songs on the album sound the same! This song is like many other songs on the An Evening With Silk Sonic album, all of which are solid, chill songs, but I feel that with the shared talent between this duo, they could have been so much better. 8/10