How Well Can One Person Live?
The top ten most $$ apartments in NYC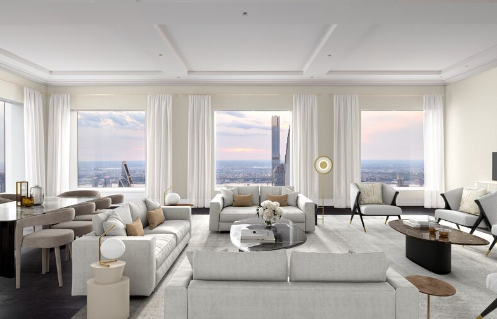 New York City: the city where nobody sleeps, dreams come true, and apartment prices are higher than the buildings. Whether you have lived in NYC, visited the sparkling stores nestled on every busy street, know about the high prices through the apartment guy on social media, or plan to live there in the future, you know all about the wide range of apartments. Big, small, and gigantic: every apartment holds a certain touch of charm. Though the studio apartments are my favorite, today we will be diving into the wide sea of extremely expensive apartments…I'm talking about the ones that only the multimillionaires can afford.
ONE – Jewel of New York: $250 million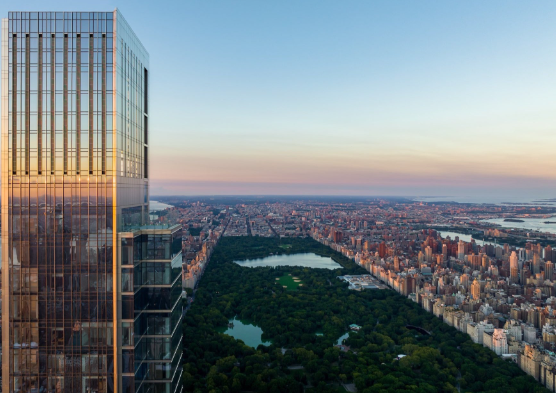 At 1,416 feet above New York City, this penthouse shines bright while it overlooks Central Park. This NYC palace boasts seven bedrooms, eight bathrooms, and three powder rooms, in a whopping 17,500 square feet of living space. Along with its location in the world's tallest residential building, the penthouse also includes its own private terrace and ballroom. Have I sold you yet? This jewel is a blank canvas, ripe for its next billionaire buyer, and their lavish taste… Elon Musk, are you in the market? With the most prestigious zip code in the city, we can only wonder who will be the next owner of the most expensive apartment in NYC.
TWO – 4 East 66th Street: $101 mil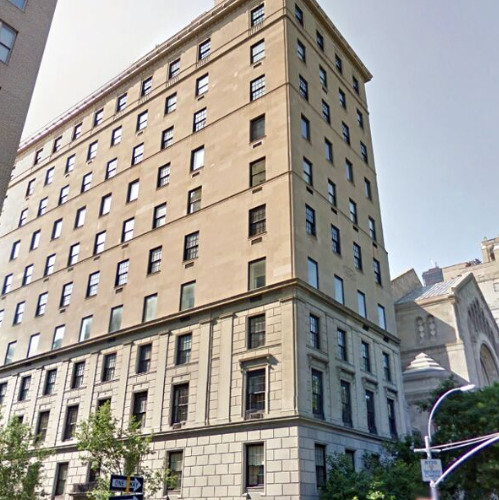 Sold by the estate of the late Microsoft co-founder Paul Allen, this sale was a pair of co-ops – a penthouse and the floor below it. Shortly after passing in 2018, Paul Allen's previous NYC penthouse (and the floor below it), was said to be sold to Julia Koch, a widow of ultra-conservative billionaire David Koch, who died in 2019. Allen bought the unit below the penthouse in 1996 for $13.5 million, then paid $25 million for the penthouse in 2011. The details of the interior of both places is not available, but I think that it is easy to assume that both the penthouse and unit below it are magical places to be.
THREE – 730 Fifth Avenue, 20A: $75.9 mil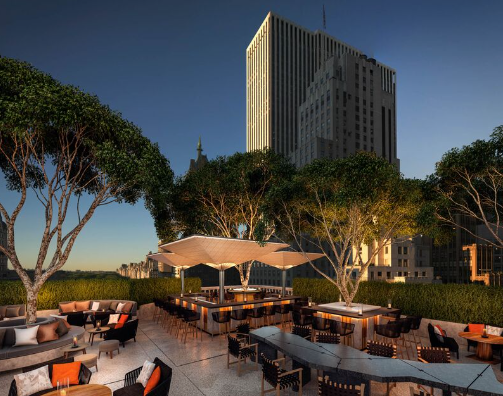 After seeing two penthouse apartments sold for over $100 million, $75 million doesn't seem that bad… right? If only. This beauty is one floor, with four bedrooms, five full bathrooms, and is reported to hold 3,746 square feet of outdoor space. (Imagine throwing a party in all that space?!) At first this 6,792 square foot apartment was reportedly $83.53 million, but it's dropped down to its current price.
FOUR– 220 Central Park S, PH 75: $72 mil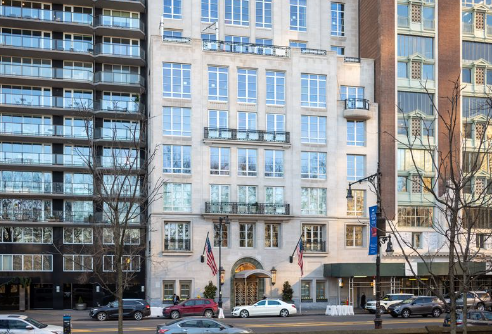 This 5,000 square foot penthouse holds character and charm (like most apartments in NYC). Though for a $72 million penthouse, I would have expected more than three bedrooms, and four full bathrooms, but how can you complain when it holds a terrace view overlooking Central Park! This apartment is set within what is arguably the most in-demand super-luxury apartment building in New York City.
FIVE– 432 Park Avenue, 82nd floor: $70.5 mil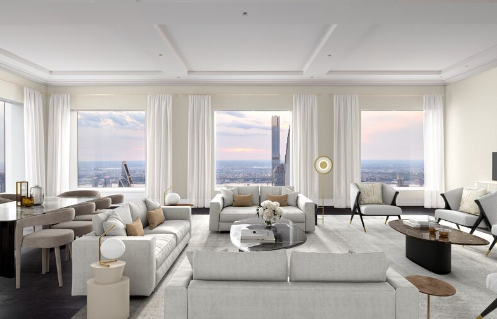 Sometimes being above the cloud line, this apartment is a beauty that was once listed for $90 million; but dropped down after it was on the market for too long. With approximately 8,000 square feet of space, and five bedrooms, this apartment gives everything that an "ideal" NYC apartment is said to give. Residents will have 360-degree views of New York at an extreme height… look for yourself in the picture above, but trust me when I say, a simple picture wouldn't be able to give a view like that the justice that it deserves.
SIX– 730 Fifth avenue, 22A: $56.2 mil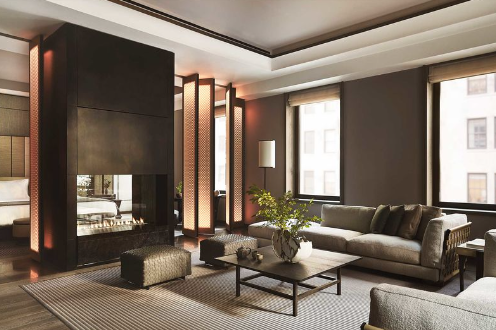 Does this name sound familiar? It should, it was number three on our list. With a price this high, it is said that each square foot is worth $8,933… each step that a person takes in this fifth floor penthouse, would be worth over $8,000! With four bedrooms, five full bathrooms, and 6,287 square feet of living space, this is a New York City apartment to awe at.
SEVEN – 12 East 63rd Street: $56 mil
With approximately 10,700 square feet of living space, this townhouse screams luxury living. The house had a whopping seven bedrooms, eight bathrooms, and a large basement swimming pool. If this house sounds like the perfect million dollar NYC gem for you, you're unfortunately too late to the table. It was sold in 2015…maybe you'll get the next million dollar townhouse in New York City.
EIGHT – 36 East 68th Street: $52.8 mil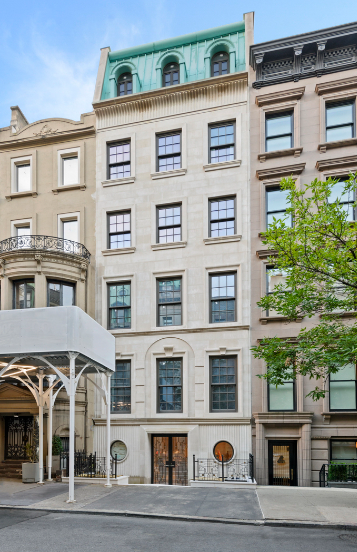 If you liked the last townhouse, you'll love this one! Roughly 9,000 square feet, with six bedrooms and ten bathrooms spread across five open floors. This townhouse consists of a swimming pool in the basement and a spa. On the first two floors, there are vast entertaining areas, while on the third and fourth floors hold the homes, en suite bedrooms, and master bathrooms.
NINE – 60 East 93rd Street: $52.5 mil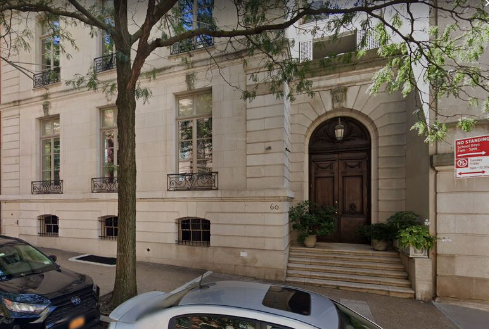 This 23,000 square foot townhouse measuring 57 feet wide was reportedly sold by English antiques dealer Carlton Hobbs. Originally built for Virginia Graham Fair Vanderbilt, this house doubled as an art gallery, and a private home. Though there is no info on the interior of this townhouse, we can assume that it holds that old charm that these old NYC apartments hold.
TEN – 111 West 57th Street, PH74: $50.5 mil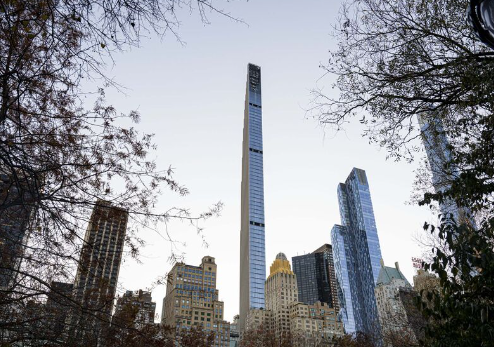 Placed near the top of an extremely tall and slender condo tower on Billionaires row, this two-story penthouse is a sight from the outside. With more than 7,000 square feet, this apartment has four bedrooms and five full bathrooms. The two floors of this penthouse offer sweeping views of Central Park. Though this apartment is the "cheapest" on our list, it is far from disappointing and holds the ability to catch anyone's wandering eyes.