DONDA: Kanye's Most "Kanye" Album Yet
After years of false starts and retooling, the latest Kanye "masterpiece" finally drops
(Note: This article was written before the release of DONDA [Deluxe], my critiques reflect the original release of DONDA.)
Kanye West's DONDA has finally arrived. After almost a year of silence from the artist, a chaotic 2020 presidential run, as well as a public breakdown on Twitter, DONDA is now available on all streaming services. The rollout for this album is considered by many as "unprecedented." With three listening parties, a 24-hour live-stream of the room he stayed in inside Mercedes Benz Stadium in Atlanta, GA, and the broken promises his team made of when the album would release, Kanye fans were taken on an emotional rollercoaster. It all began in July when tickets for the first listening party at Mercedes Benz Stadium were released on Ticketmaster. The date would be July 22nd, the first time we'd hear the 1st version of DONDA.
West is infamous for not finishing his music on time, as he's a known perfectionist. The first listening party was faced with mixed reviews; some saying that it was his best music since his magnum opus, My Beautiful Dark Twisted Fantasy, and some arguing that it was his most boring due to the lack of any drums or synths. As July 23rd passed and no album was released on Spotify or Apple Music, fans awaited for more news on the album's status.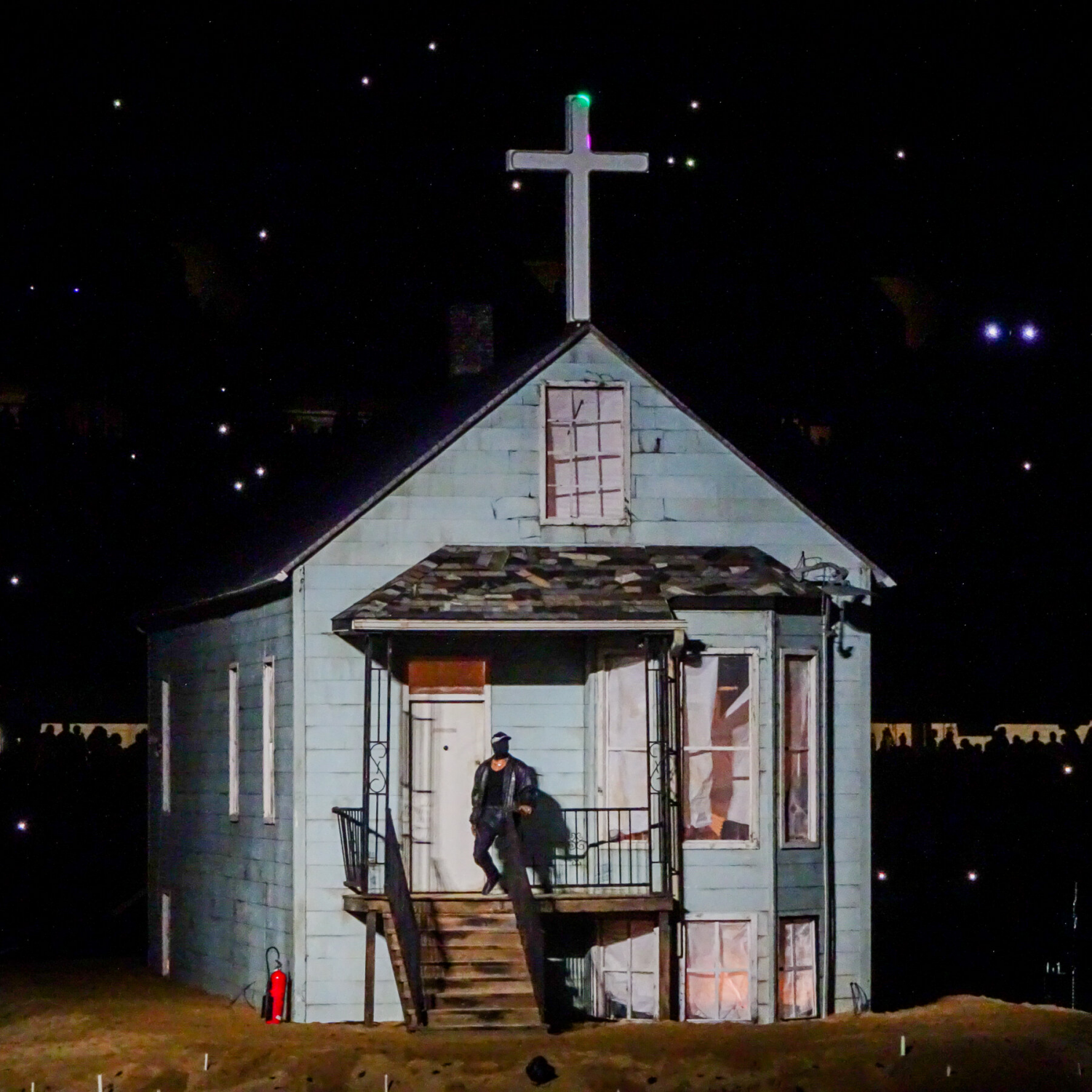 A second listening party was announced in August, two weeks after the first. The night before the event, a stream appeared across hundreds of projectors and screens across the world. From Italy to Thailand, a live video of Kanye's bedroom showed Kanye and his collaborators going in and out of the room doing some of the most random things ever witnessed. From getting a haircut, working out on camera, and working on the album (even when the event was going to happen hours before), fans were glued to their screens throughout the day to witness what Kanye would do next. This second listening party occurred on August 5th with tremendous improvements to tracks heard in the first party as well as brand new tracks like "Heaven and Hell" and, most notably, "Off the Grid." Another listening party passed with no album in sight, and many would question whether there was going to be one at all…
Then came August 18th. This last listening party was announced, though not in Atlanta: in Chicago, his hometown. The third listening party was given the same hype that the first two parties had. Some controversial figures, like DaBaby as well as the infamous Marilyn Manson, even appeared at the event. There were also many edits that garnered heavy criticism, like Kid Cudi's removal from "Remote Control" and being replaced with the notorious meme globglogabgalab. Even after a third listening party, the album would not be released on time. That status would change three days later, on August 29th, when the album was suddenly and finally released at 8 AM.
DONDA is Kanye's most personal album since his mental health focused record Ye, as he dedicated his album to his late mother, Donda West. Donda passed away back in 2007 after suffering from heart failure due to post-cosmetic surgery complications in Los Angeles. Tracks like, "Come to Life", "No Child Left Behind", and "24" convey Kanye's religious side as well as how religion has had an emotional impact on his life. "Pure Souls" reflects on Kanye's shortcomings that he took to get to the top since starting from nothing. Even with its religious themes, the album isn't without its secular bangers. "Off the Grid," featuring artists Playboi Carti and Fivio Foreign, is inspired by the sound of New York "drill" and is filled with outstanding verses from the three artists. There are also many tracks that take inspiration from Kanye's past discography. "Believe What I Say" sounds like a track that would belong on West's third album, Graduation, with it's poppy chorus and sampled track from Lauryn Hill's "Doo Wop (That Thing)." The track "Hurricane" is beautifully done with heavenly vocals from The Weeknd, a verse from rapper Lil Baby, and West's "gospel-like" production values. Kanye fans have been awaiting the release of "Hurricane" since 2018, when the first version was supposed to be released on the album Yandhi, but it never was. One of my personal favorites from the album, "Jail," is exhilarating to listen to. With the dramatic electric guitar and Kanye's Sunday Service Choir backing his vocals, it's near impossible to not love the track. Jay Z's verse on "Jail" is an amazing addition to the song, especially since Kanye and Jay Z haven't been on a song together since their collaboration album Watch the Throne, back in 2011.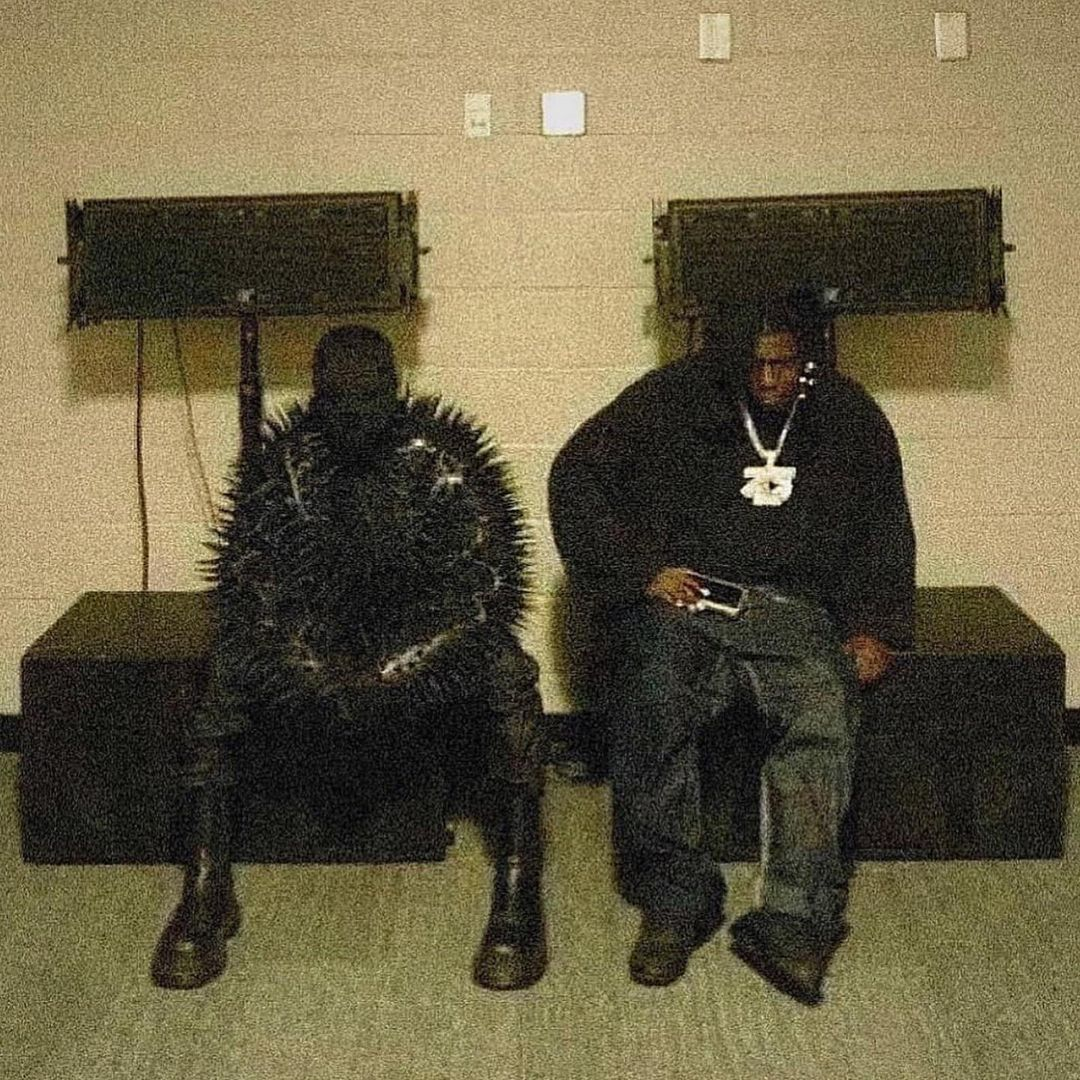 However, even with its extreme highs, this album is, like Kanye, a damn mess. There are many unnecessary parts of the album, like the long ending to "God Breathing" as well as the bloated track "Tell the Vision" from the late Pop Smoke. The original "Tell the Vision," which is already on Pop Smoke's posthumous album, Faith, is better made there and more complete when compared to this version. This version sounds like Kanye took an MP3 that he downloaded from YouTube, compressed it to hell, then decided it'd be okay to hit upload, despite sounding nothing like the original. Even with these mistakes and pointless additions, it's inevitable that Kanye will continue to improve and add to DONDA through updates and changes as he did with his 2016 album, The Life of Pablo, which was not completely finished until 5 months after its initial release in February.
Kanye's return to music after no word from him for almost a year is very exciting for rap fans and is more so relieving to finally hear the album in its final form after months of speculation. Following his ambitiously religious approach on Jesus is King, many fans were hoping Kanye would return to his roots, and listening to DONDA, it's safe to say that he has. I'm very excited to see what Kanye does in the future and to see what DONDA will evolve into, for better or for worse.
8.5/10