Treasured Educators from Social Studies, ROTC, and Math Bid Farewell
After many dedicated years, they are ready for that vacation
Teaching is tough. It takes a special person with infinite patience, dedication that goes beyond the working hours, a love for the subject, and a kindness that extends to every single person in those packed classes. This year, we are proud to send off into retirement three who fit that description.
History is about the Journey – Embracing the changes in life with Mrs. Hoey – by Giana Kusterer
It wasn't until writing this article that I realized that we were the last of Mrs. Hoey's students. When walking to first period in room 203 in September, filled with nerves and all, I didn't know what I was expecting. As I was new to the high school, I had heard many opinions regarding my teachers from students who had them prior. However, when it came to Mrs. Hoey, all opinions and statements were nothing but positive and enthusiastic. With having her, especially first thing in the morning, she helped us slowly transition into the high school atmosphere. Among most of the freshmen, she is considered to be a fan favorite. I have heard nothing but kind words that describe her as not only a teacher but as a significant role model in these children's lives, while other described her with words including sweet, generous, and gentle. It's hard knowing that she won't be here next year, with her contagious and considerate personality, but we all know that if anyone deserves the chance to relax in retirement, it's her! It has been determined that no one can fill her shoes as the school's 'fairy godmother,' a name many students refer to her as. When it's time, it's time, and for Mrs. Hoey, we couldn't have thanked her enough! Let's take a look into Mrs. Hoey's life as she leaves Brewster Central School District and ventures into a new chapter!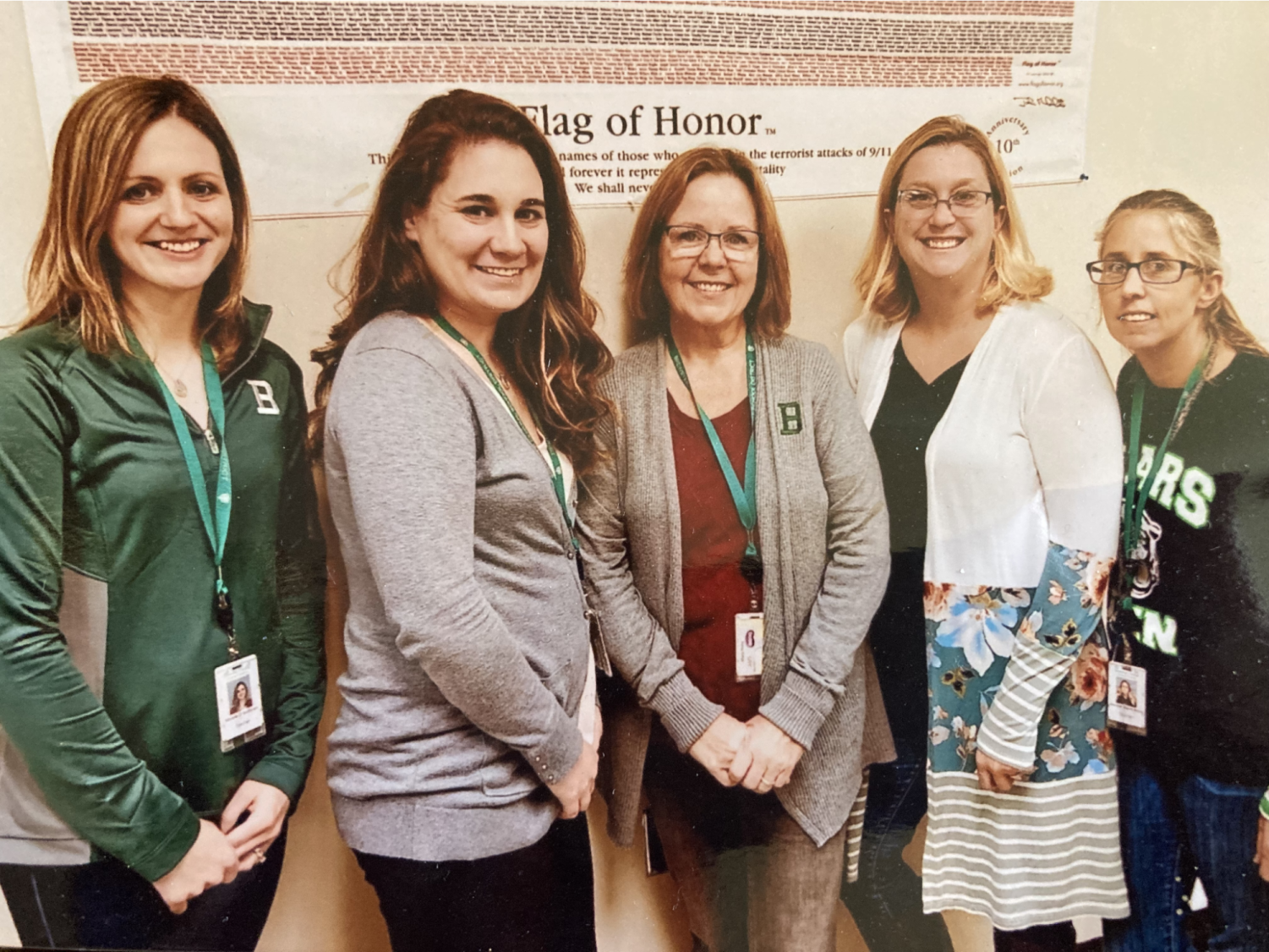 Before Mrs. Hoey's educational journey at BHS, she worked in the import/export industry in the "traffic department" for international companies in New York City. Here, she learned about world geography from Bills of Lading and negotiating Letters of Credit. In addition to her past, previous to arriving at BHS, she was a full time mom for ten years, tending and nurturing her kids as they grew up throughout their school years.
When she finally thought about taking a new path as an educator, she was encouraged by her colleagues who gave her an initial push to start such a new stage of her life. She initially began at Henry H. Wells Middle School, where she first wet her feet and taught 8th grade students as a U.S. History teacher. Mrs. Hoey gradually worked her way up to BHS, and taught classes such as U.S. History for 9th and 11th grades, AP World History, Pre-AP World History, Honors Global I, Global I, and Global II. Evidently, she has been busy over the years at BHS, educating so many students about vital parts of history, including history being made today.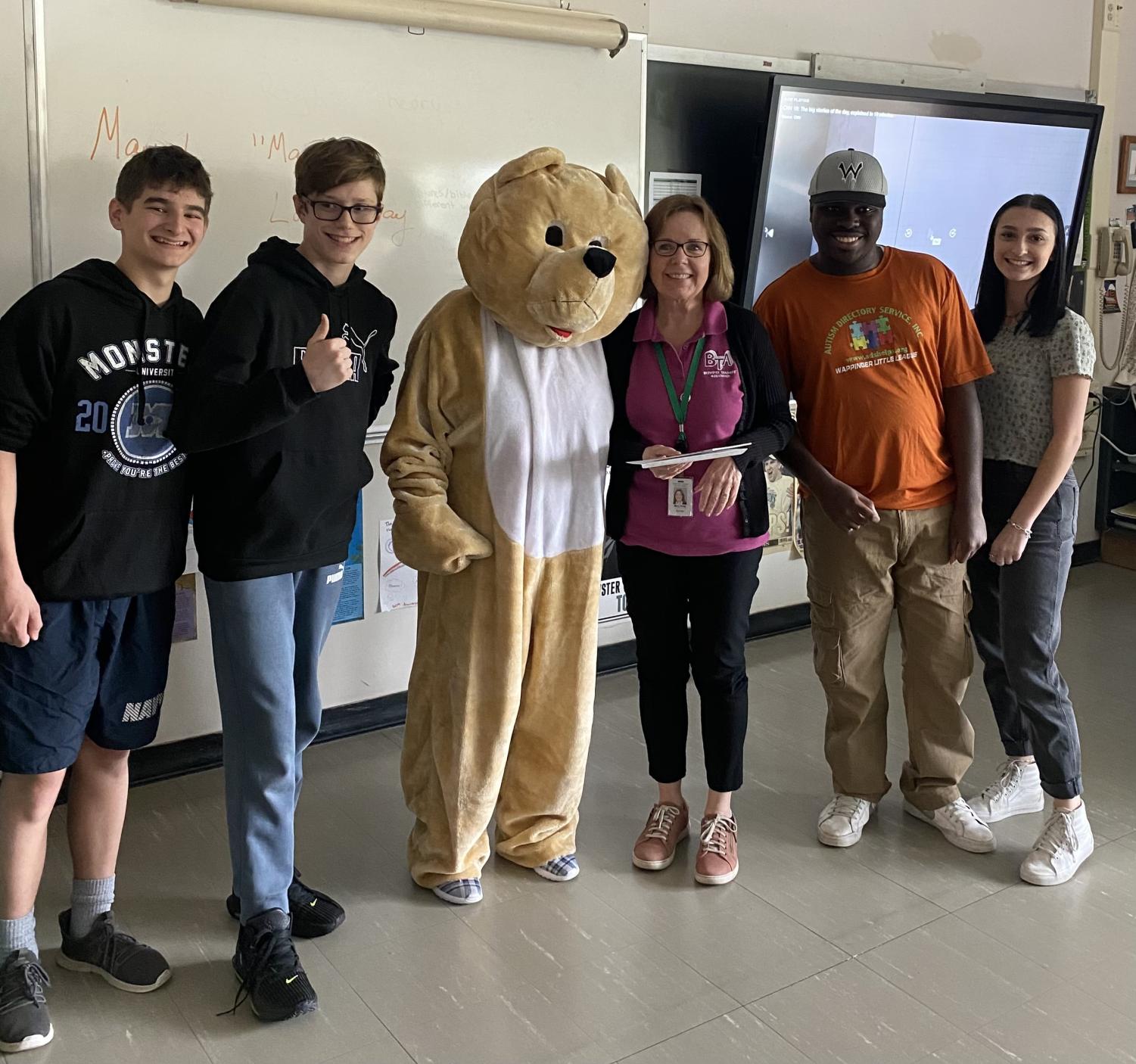 She claims that her highlights of being a teacher is being a part of her students' successes. The ability to witness the achievements of her students is such a treat, as their talents and strengths become recognized. She loves hearing from her students and receiving letters of thanks, as she is grateful for making such a difference in their lives. Mrs. Hoey will miss the students, colleagues, and friends that she has built relationships with throughout her BHS journey, as each and every one of them has made her a better person and educator. She will not, and I repeat, will not miss grading CRQ's, DBQ's, or essays of any kind!!
As many know of her empathetic traits and sense of humor, students aren't aware of her secret talent: her crazy ability to type! Mrs. Hoey first learned how to type while using a manual typewriter. With these skills, she was able to work telex machines to Asia and Europe, master the 1st Wang Word processor, and adapt to the modern technology in our world, such as Chromebooks, that we use on a daily basis. She plans on staying in New York with her family and traveling as much as possible, especially without being on a school schedule. She encourages almost everyone to travel to as many national parks and monuments at least once in their lives, as everyone can get to know the world they live in a little more.
I, including many, are sad to see Mrs. Hoey go. As she was a part of making our high school experience somewhat normal, especially during times of rigor and stress. It's alright, change happens, as a quote that Mrs. Hoey loves to recite, "the only constant in life is change" (Buddha).
Bear Facts wishes Ms. Hoey a retirement that continues to rewrite history.
Experience and Education – Globe-trotting along the seas with Captain Loughlin by Emma Bridges
Since coming to Brewster at the beginning of the 2021-22 school year, Captain Loughlin has had a major impact on our NJROTC unit. As Senior Naval Science Instructor, Captain has been an important mentor and a great resource for students.
Before starting his career as an NJROTC instructor, Captain spent 30 years on active duty in the U.S. Navy, enjoying the opportunity to serve our country in uniform, working with an incredible group of talented and dedicated people, and literally traveling all over the world. Being in the Navy for over 30 years, Captain had the opportunity to explore countries that seemed to be behind in terms of development, with his favorites being Cambodia, Rome, and Malta. Some highlights of his career are that he served in command of a couple of ships: USS DE WERT and USS SHILOH, enjoying the challenge of being a leader of such elite warships. After retiring from active duty, he spent time at an NJROTC unit on Long Island for five years before coming to Brewster to be a little closer to home.
Captain Loughlin was easily one of the most supportive and influential teachers I was able to interact with during my time at BHS. When I came to Captain in the beginning of the school year and explained how lost I felt with the college admissions process, he opened up the doors of endless opportunities to me. As someone with years of experience in different fields, Captain's plethora of knowledge is endless. Always there to answer questions and proofread essays, he truly wants nothing but the best for every student. (Many people don't know that Captain was an English major in college, which made him an anomaly in the Navy.) It is thanks to his hard work and dedication that the unit was able to bounce back from Covid stronger than ever, constantly working on ideas for new trips or additions to the unit. Coming in early for drill practices and leaving late staying after to help Cadets with anything and everything, Captain is always there to support. Every time I walk into the ROTC room, I am always greeted with a smile and feel so welcomed.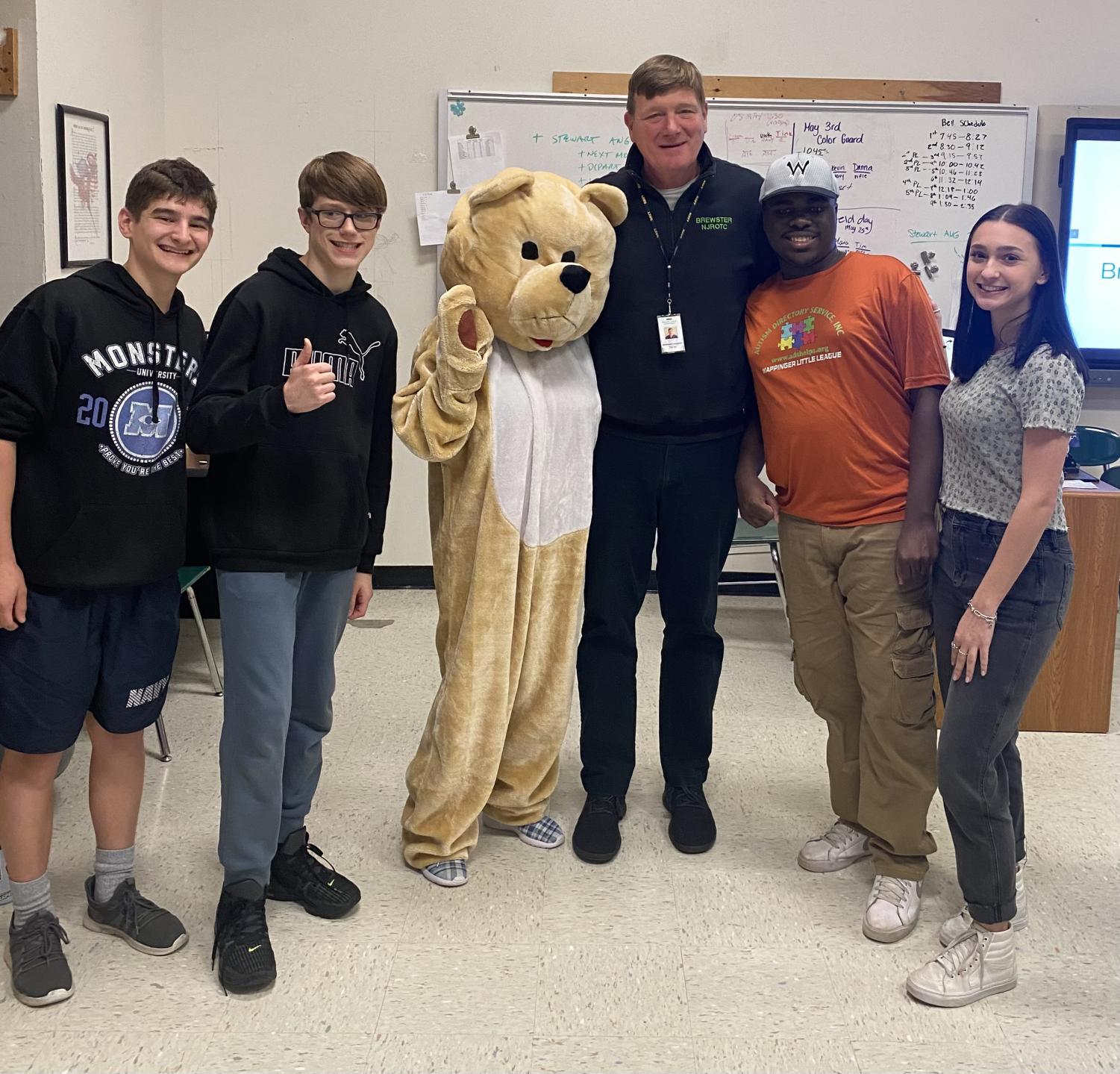 He has really enjoyed his time as a Bear, especially watching Cadets grow in leadership and helping with the next big challenges in their lives. The biggest thing he's learned from working with students is to give a little guidance and then get out of the way. He always felt that students "will exceed your expectations if you don't constrain their initiative." His advice for any future faculty? Go to Mrs. Chalmers for any insurmountable problem: "you will end up there anyway." He's going to miss all the exciting moments in the classroom but is glad he no longer has to worry about the commute. He plans on spending his retirement traveling, exercising more (especially golf), and planting a bigger garden.
The unit wants nothing but the best for Captain and hopes he is able to golf as much as he desires. We are so grateful for all that he has given us and wish him a happy and healthy retirement. Thank you Captain Loughlin for being nothing but encouraging.
Bear Facts wishes Captain a fond farewell, a happy retirement, and a hole-in-one.
It All Adds Up to Love – Connecting in the tough times with Mrs. Pappas – by Emily Babio
Throughout the years, there are many people in our lives who come and go but only the select few make an impact, whether that be a coach, a friend, or even a coworker. Teachers are the ones we see every day for months, who get to know us the best. Once teachers have their retirement coming up, that's when we truly start to see the significance they had in our journey.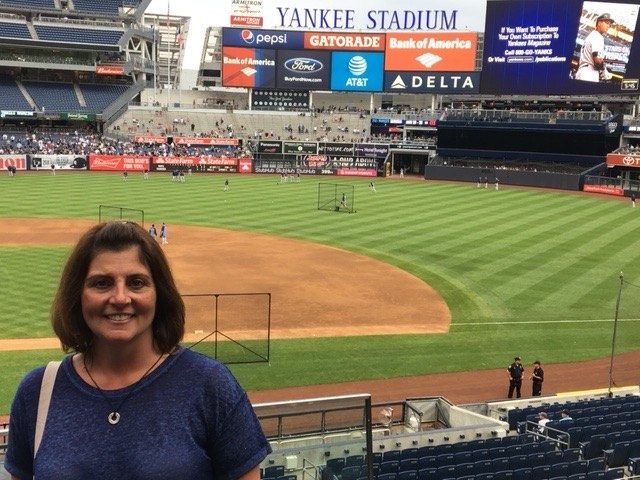 Mrs. Pappas has impacted numerous students' lives during her 34 years of teaching, with one in particular being mine. I had Mrs. Pappas during my sophomore year, or as I refer to it, the "Covid Year." Mrs. Pappas was my Geometry teacher, and I'm going to be honest: math is not my strongest subject. However, Mrs. Pappas made it enjoyable. Even sitting in a big classroom with only 4 other students who were desks away from me, Mrs. Pappas made us feel connected. Even through a computer screen and a mask, Mrs. Pappas was always there for me.
Just like student friendships, teachers have their bonds throughout their years. I asked Mrs. Pappas, "What is your most memorable moment here at BHS?" and her response was, "My most memorable moment would be when I received tenure along with Mr. Kurtz. I knew that I would be a teacher in Brewster for the rest of my career." Having Mr. Kurtz by her side after receiving such a huge accomplishment, Mrs. Pappas felt right at home. I also asked her, "What are you going to miss most when leaving your teaching career?" and her response included, "I will miss my friends. The list is too long, but I have made amazing friendships here at BHS. Many of which will last long after I am gone." Always thinking of her friends, bonds, and relationships, the memories that Mrs. Pappas made while teaching at Brewster High School will forever include the friendships made, and I think that says a lot about her character.
A good majority of the population has the view that teaching is easier than it looks, but the truth is far beyond that limitation. Teaching consists of social skills, patience, and overall, love, elements that Mrs. Pappas embodies in her daily interactions. I asked Mrs. Pappas many other questions, and each of her responses represented her love for teaching. One of the most important questions was, "What obstacles did you overcome in the process of becoming a teacher?" Mrs. Pappas's response to my question was, "I wouldn't say that I overcame obstacles, but I would say that I had constantly evolved to become a better teacher. As technology became a large part of teaching, I had to become more tech savvy." Her evolution through teaching was what made her who she is today.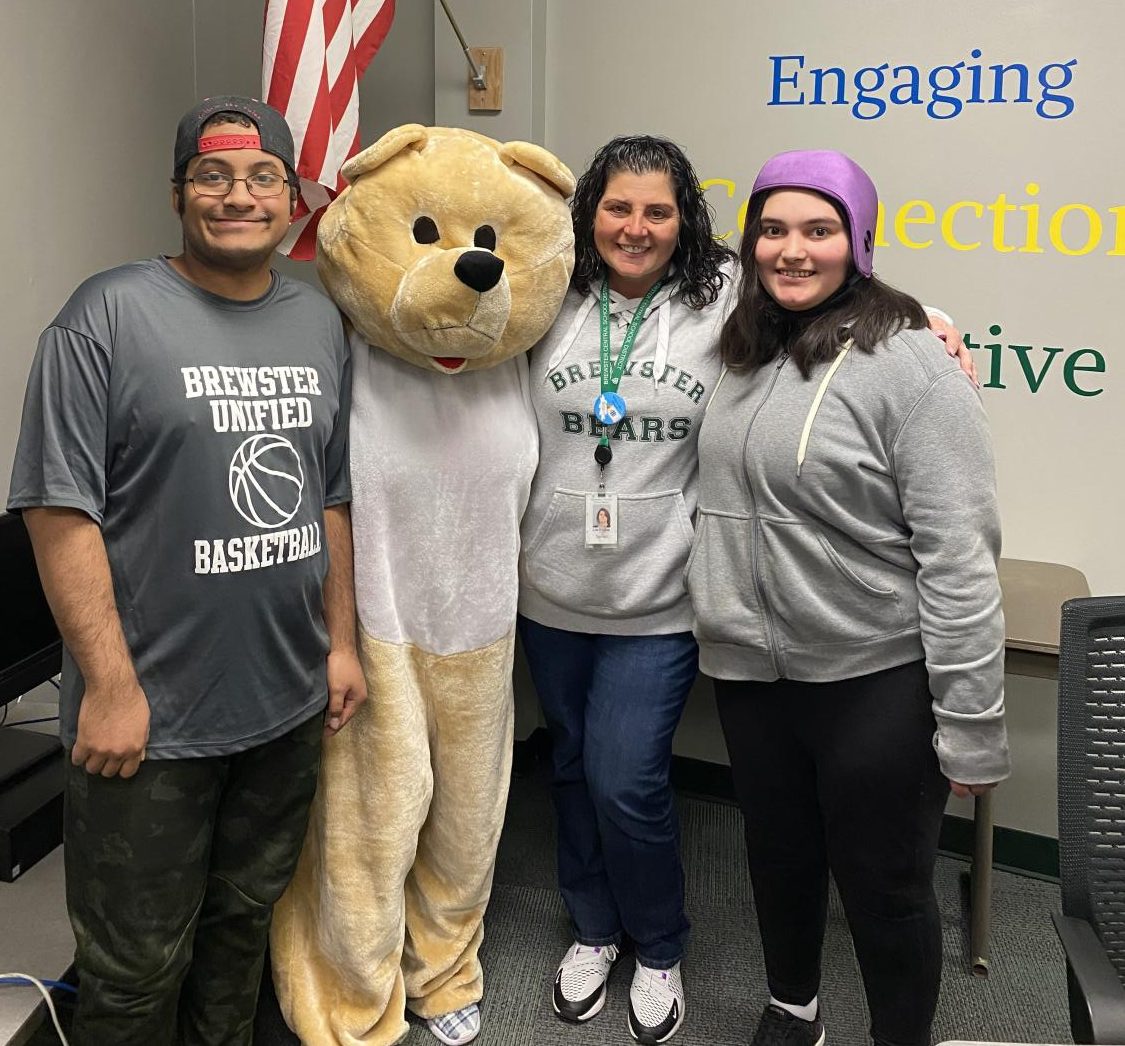 The final question I asked Mrs. Pappas, which I believe will leave an impact on any person who wants to pursue a career in teaching, was, "If you were to give advice to future educators, what would you say?" She responded with, "The piece of advice that I would give future educators is that you are about to embark on an amazing path. You are able to impact so many students over the course of your career." And with that, Mrs. Pappas will leave her teaching career known as the fun, genuine, math teacher that anyone could go to with any problems, math and otherwise.
We wish Mrs. Pappas a wonderful retirement filled with love and meaningful relationships.