Ah, that Retirement Feeling!
Love and Appreciation in the Time of Coronavirus
Well, who saw this coming? When these teachers put in for their retirement, they never expected it to end this way. So, what can you do but lean into it? (As seen with Music teacher George Viglucci settling into his retirement quite nicely.) Despite the difficulties of social-distancing, we managed to interview each before they moved on to the next chapter in their lives. 
Speaking in Tongues: Mrs. Bruen and the Beauty of Language Education
I have been blessed because I chose a career that would bring me much joy and happiness through the years.
It began when I was thirteen-years-old. My parents decided to take us on our first family trip to Puerto Rico. While we were there I was impressed by the culture, the food, the music, and of course, the Spanish language. When we returned home, I told my parents that I wanted to become a Spanish teacher when I was older.
I never changed my mind and I became a Spanish teacher in 1976. I had substituted in various school districts, including Brewster. I was then offered a job at Brookfield High School, in Brookfield, Connecticut. After teaching there for many years, I stayed at home to raise our children until they were of school age.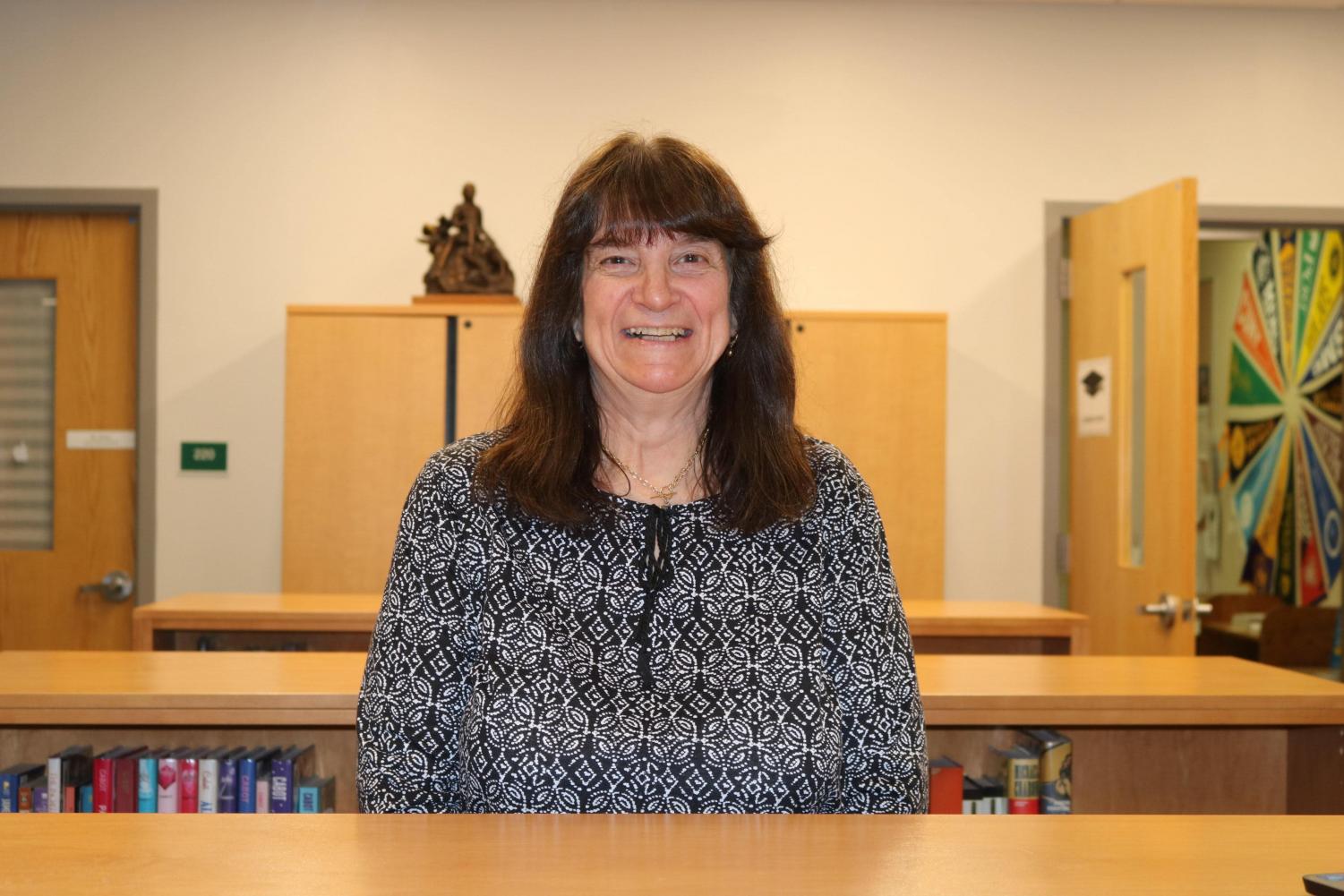 When they began school, I used my Special Education degree and started my own tutorial program in coordination with the Danbury Public School System. Eventually this program turned into my full-time Special Education program. Many changes took place after I finished working in Danbury. My husband, my children and I decided to move to Brewster. My children were then enrolled in the Brewster Central School District. I realized at this point that we chose the right place to raise our family. We got a bonus as well. We encountered the most phenomenal faculty and staff in the world. My children were given quality educations from people with caring hearts and creative minds.
And in 1997, I became a Spanish teacher at Brewster High School. I was both a teacher and a parent in the district. I worked with the teachers who eventually became my children's teachers. I realized how lucky I was to be a part of the Brewster family.
Looking back at my career at Brewster High School, I know I will truly miss the people I worked with during those years. They were always there for me and I hope that I helped them in any way that I could during their time of need.
I will also miss my many relationships with the students. It was so nice when my students would come to visit me, share a hug and talk about any issues they were having during the course of the day. Teaching is not just a job; it is something you really want to do because you want to help young people grow into responsible, caring adults.
To guide me, my father shared a piece of advice with his three daughters, who are all teachers. He said that when you are dealing with your students, you should always use your head and your heart. I have kept this advice with me since the beginning of my career.
Now, as I am retiring from the place I will greatly miss, I can say that the most memorable moments were the interactions that I had with everyone in the building; the faculty, the staff, and most of all, the students.
Needless to say, I plan to spend more time with my husband and my children so we can enjoy our lives together. I have been very lucky, because I am retiring from the ride of my life.
Brewster High School will always be a very big part of my heart.
Bear Facts thanks Ms. Bruen for her years of dedication and wishes her the best of times in her retirement!
After Years, It All Adds Up: The Many Worlds and Passions of Mrs. Holic
Before coming to BHS, I worked as a bank teller at Putnam County National Bank when I was home on breaks from college. I graduated from college in May of 1983 and interviewed at Brewster in June of '83. Fortunately, I got the job and I have been at BHS ever since. I was 21-years-old when I started, and I was the only female in the math department.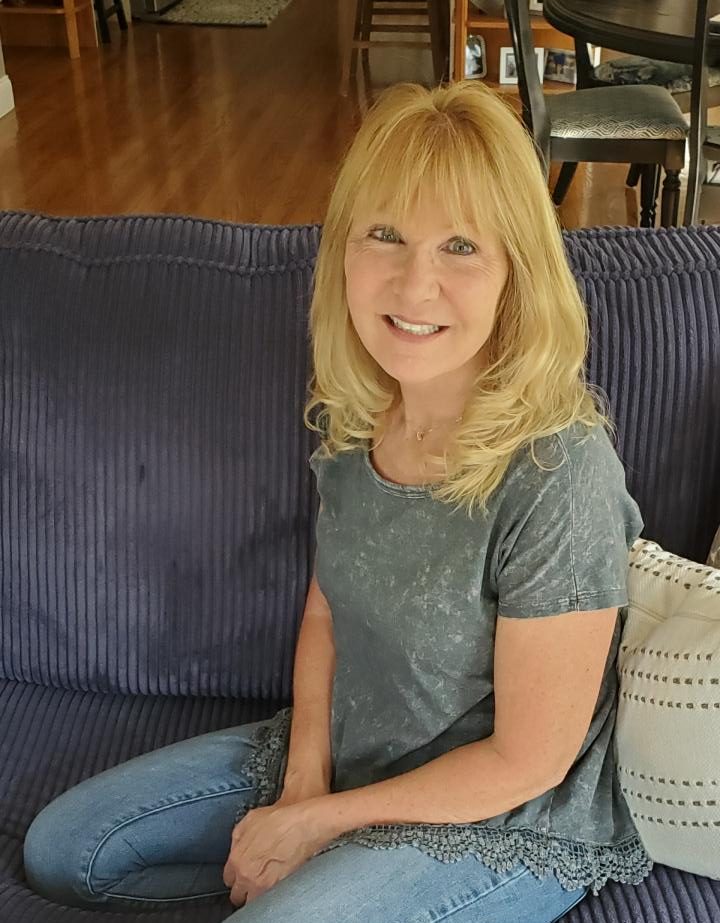 When I started I was teaching "Essential Mathematics" which was a consumer math course. I also taught "Plane Geometry." After a few years, I started teaching Regents level Geometry. To this day, Geometry is my favorite thing to teach. I coached JV Cheerleading my first year at Brewster and soon moved into the Varsity Cheerleading position. Since then I have been the Senior class advisor, the Democratic Bears advisor (Democratic Congress), and the Mu Alpha Theta advisor. I have also taught Adult Ed Aerobics for Brewster Schools.
Highlights? There are so many! I have loved working with Mu Alpha Theta and in particular, carrying out our community service projects. The Mathathon for St. Jude Children's Hospital is a thrill every year. Another highlight is watching my students learn and grow each year. There is nothing like the sense of pride I feel at the end of each school year as I look across the gymnasium at my students, ready to take their Geometry Regents.
What I will miss most of all, I will miss the students and their classroom banter and laughing with my colleagues in the math department. Least of all? Going out on cold, dark winter mornings.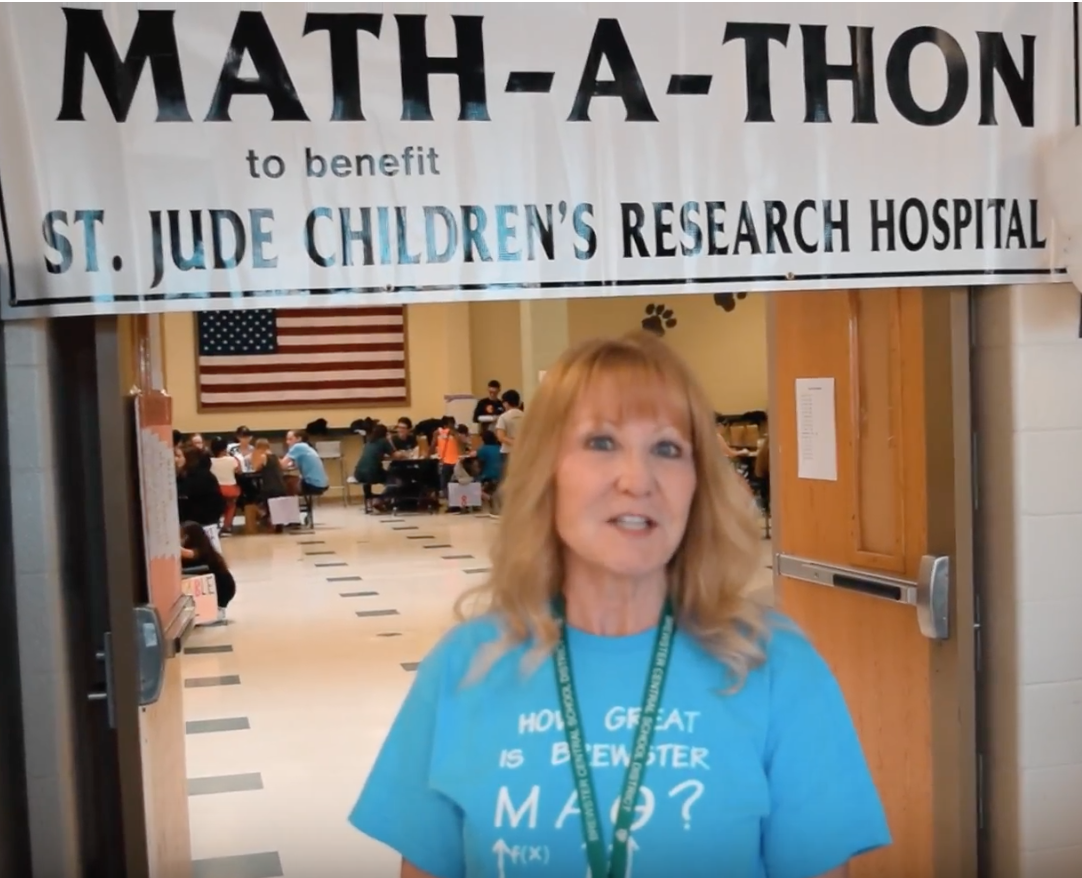 From my classes, I've learned that some students deal with more issues than adults do. Some have experienced more than I have. I've learned that positive feedback and making someone feel good about themselves is really important.
Out of the classroom, I love to be outdoors. My favorite days are spent biking, hiking, swimming, running, walking, skiing, and gardening.
For my retirement, I want to travel often. (Everyone should visit Rome, Italy. The ancient ruins and the Colosseum just blew me away. You can feel the history as you stroll through the city. It is so unlike anything that you can see in this country.) There are so many things left to see and experience! I hope to redecorate rooms, create amazing gardens, work out every morning, spend lots of time at the beach house, and spend more time with family and friends. I hope to be there for my daughters as they marry and have children.
Bear Facts wishes Mrs. Holic a travel-filled retirement and thanks her for all her work!
Just the Right Words: Poetic Justice and Beauty in Prose with Mrs. Amuso
I was first inspired to become a teacher years ago. I couldn't wait to start Kindergarten; school has always been a place of connection for me. It still is.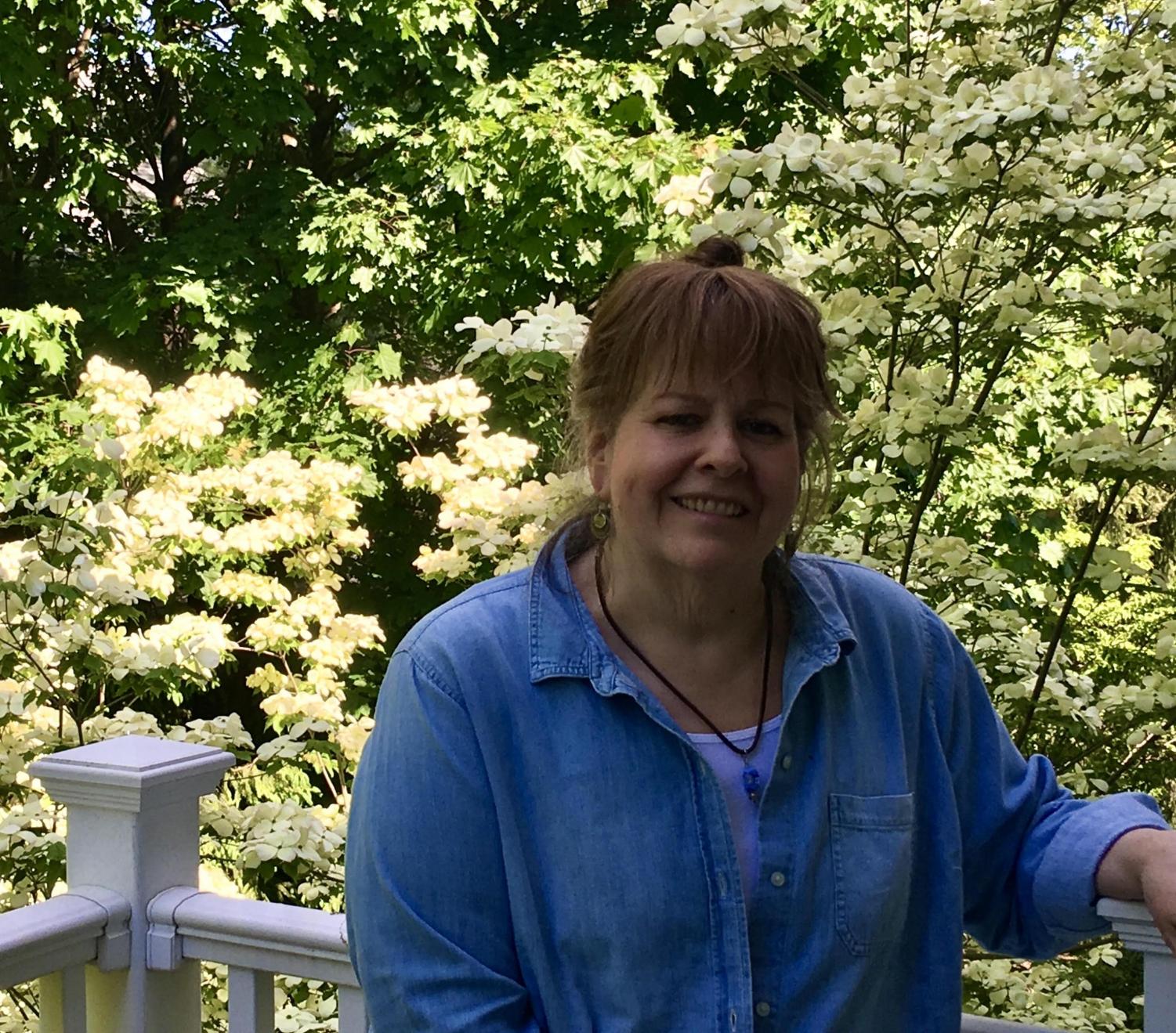 Before starting my teaching career, I had a wonderful career in books. I managed a bookstore and then went into publishing for a few years. I ended up as a book buyer for the Waldenbooks chain. I did that for almost nine years and got to travel all over the US and meet many authors. I was privileged to have lunch with former President Jimmy Carter and his wife, Rosalynn. I absolutely loved the job.
When I started teaching at BHS, I taught 10th, 11th, and 12th grade English. I have taught seniors every year since I started twenty years ago. The only grade I was never assigned to teach is 9th grade…that is probably wise.
The highlights of my career at BHS are many. I loved being the faculty advisor of a program called ¨Sincere Volunteers¨- an after school club that paired seniors with at-risk students from CV Starr. I just love working with the staff of Bear Facts & Ursus. I really enjoyed teaching mini courses in 12R for a few years. I have enjoyed teaching every year of the college-credit course (WCC, Marist & DCC). I have to be honest here; one of the real highlights of my twenty-year career came this year. I have never enjoyed my students as much as I have enjoyed the Class of 2020. They are very special to me and will remain the stand-out class of my twenty years at BHS.
The aspects of the work that I will miss the most are: my colleagues, especially those I call my friends – they know who they are; planning lessons: sharing literature I love, exploring and researching writing techniques and observing critical thought in my students; my students, themselves – I hope to keep in touch with the Class of 2020 to see where they will go and what they will do.
The least? 4:00 on Sundays…and the lack of personal time.
From my students, I have learned that everyone has a story and to never underestimate the impact of that story.
For future educators starting out, I would advise them that It is important to form relationships with your students. Never forget that what we see is only a part of the whole kid and conversely, they know only one side of you – let them in on a little bit more.
Something that BHS students might not know about me is that, I am basically very shy. Since moving to Bethel, CT over four years ago, I joined a writing group. I still find it absolutely terrifying to share my writing aloud with the group.
If I could recommend somewhere that I think everyone should visit, my answers will surprise you because they are not tropical gardens or exotic international locales. They are the places where I found myself.
A dark room, Bedford NY in 1974: time doesn't exist in a darkroom; neither do boundaries.
Big Sur, CA in 1985: in front of the roaring Pacific Ocean, absolutely mesmerized by the geography and the vast power – I was infinitesimal. Then I felt the certainty of my husband's hand.
New Orleans, LA in 1987: a balmy night in the French Quarter with three of the best people in the world. A full moon, the scent of the nearby Mississippi River and a lone musician sitting on a balcony, wailing on his sax. A real moment of being.
Columbia Presbyterian Hospital, NYC in 1989: Looking deep into the eyes of my brand new twin baby daughters.
My mailbox, Bedford Hills NY in 2000: The envelope containing my NYS Teacher Certification.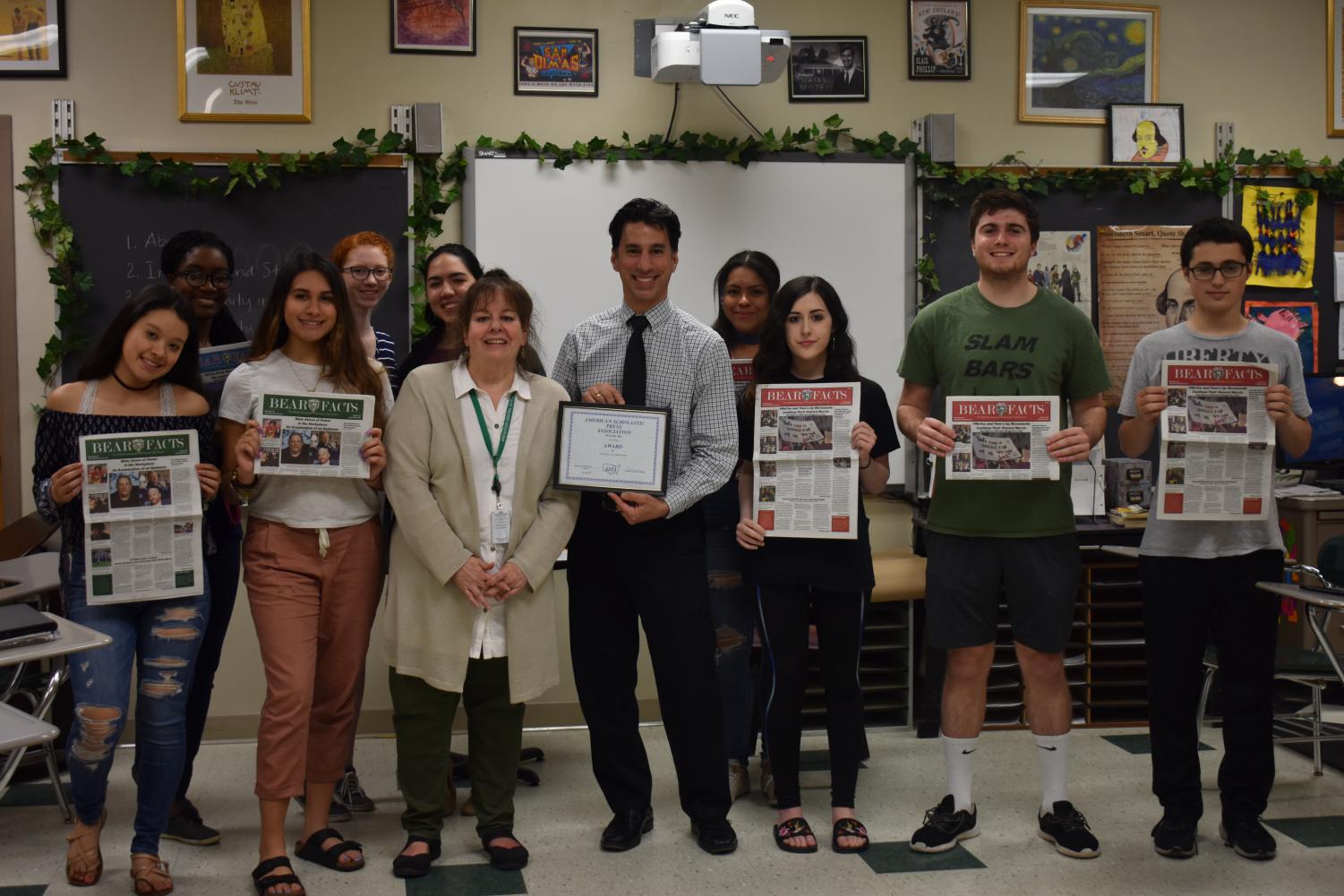 For my retirement, it's a combination bucket/to do list: be more present with my family and myself. Swim, walk. Laugh more, worry less. Attend more writing group meetings. Check the clock less and be more spontaneous – even in travel plans. Rent a community garden space. Learn to say yes as often as possible. Have breakfast with friends. Volunteer more. Read – not just in summer. Use the beautiful new camera my husband gave me. Experiment in the kitchen. Get back into a darkroom. Go to the Cape in September – let Joni run off-leash! Create. Take calculated risks. Nap without guilt. Grow…
Mr. LoAlbo and the entire Bear Facts staff want to express our deeply felt appreciation to Mrs. Amuso, a warm, humorous, and generous sage who has been our guide and inspiration throughout the lifetime of this newspaper. We thank her for her tireless dedication to good journalism and quality writing, setting a solid foundation for years to come. We wish her a rewarding, restful, and well-earned retirement. You will be missed.
Marching to His Own Beat: Mr. Viglucci and His Love of Music
What inspired me to become a teacher is that I wanted to make a living in music, as it turned out I ended up inspiring a lot of young people.
Early on in my career, I played gigs, weddings,dances, parades etc. Then after I received my Masters in Education I taught in a small private school in White Plains followed by Port Chester where I had the opportunity to work with the Nationally recognized Port Chester HS Marching Band. After 14 years there, I went overseas and taught at the American School of Brasilia for six years and in 2006 moved back here to work in Brewster. When I first started working in Brewster, I was the District Performing Arts Coordinator and High School Band Director.
Looking back on my career, I would say some of the highlights included The Macy's Thanksgiving Day Parade and filming of "The Miracle on 34th St" with Port Chester. Also, performing for President George W. Bush at the American Embassy in Brasilia. And I'll never forget marching in the Dublin St Patrick's Parade and the international concert in Shanghai with Brewster.
Of everything I'll miss, it's the students, especially Wind Ensemble and Jazz Band, that I'll miss the most. They all taught me to stay young in attitude and spirit.
The least is definitely the alarm clock.
My advice for those who are just starting out in education or at BHS would be to relax: don't try to stuff 10 pounds of crap into a 5 pound bag.
For my retirement, I'm looking forward to working around the house, practicing my trumpet, maybe get back to playing, and travel. If you ever get to travel, I'd recommend the Amalfi coast in southern Italy for its sheer beauty.
Bear Facts thanks Mr. Viglucci for providing the inspiration for our students' musical expressions and wishes him the best!