Movies are Back with a Vengeance! What to See in 2023
Check out our top 10 most anticipated films
There's nothing like pulling up to the theater, buying some buttery popcorn, and sitting down in your seat to watch the latest release. I did a little digging on what we can prepare for in the next couple of months from the film industry. Below are my top ten movies coming out in 2023 (ordered by release date)!
1) The Super Mario Bros. Movie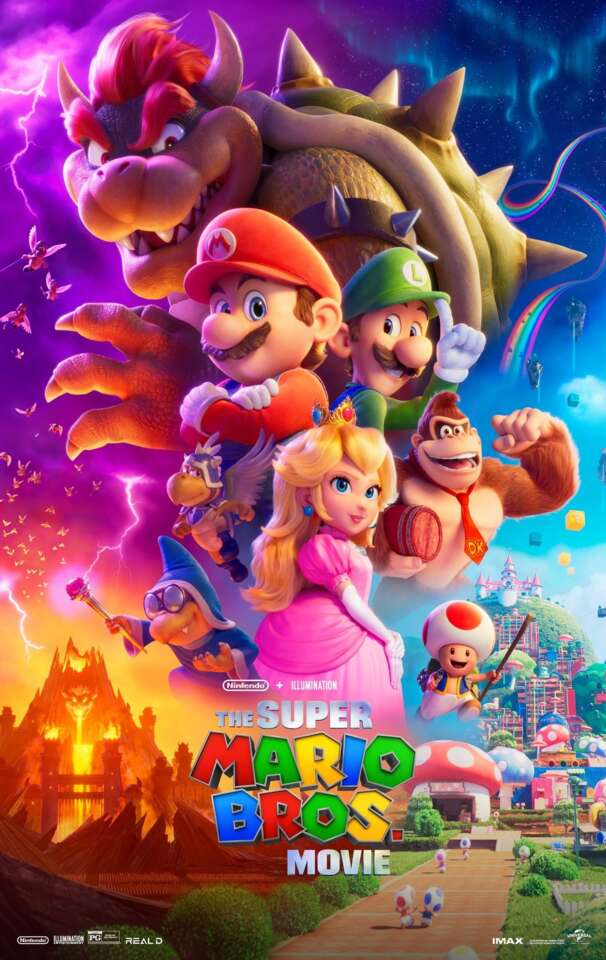 The talk around town is that the Super Mario Bros Movie, which hit theaters on April 5th, is a family friendly movie with a captivating storyline. In the movie, Mario, along with Princess Peach and Toad, travel on an exciting expedition to save the world from Bowser. The movie is based off of the Mario video games, and, with its stellar reviews, is definitely a movie worth the watch!
2) Paint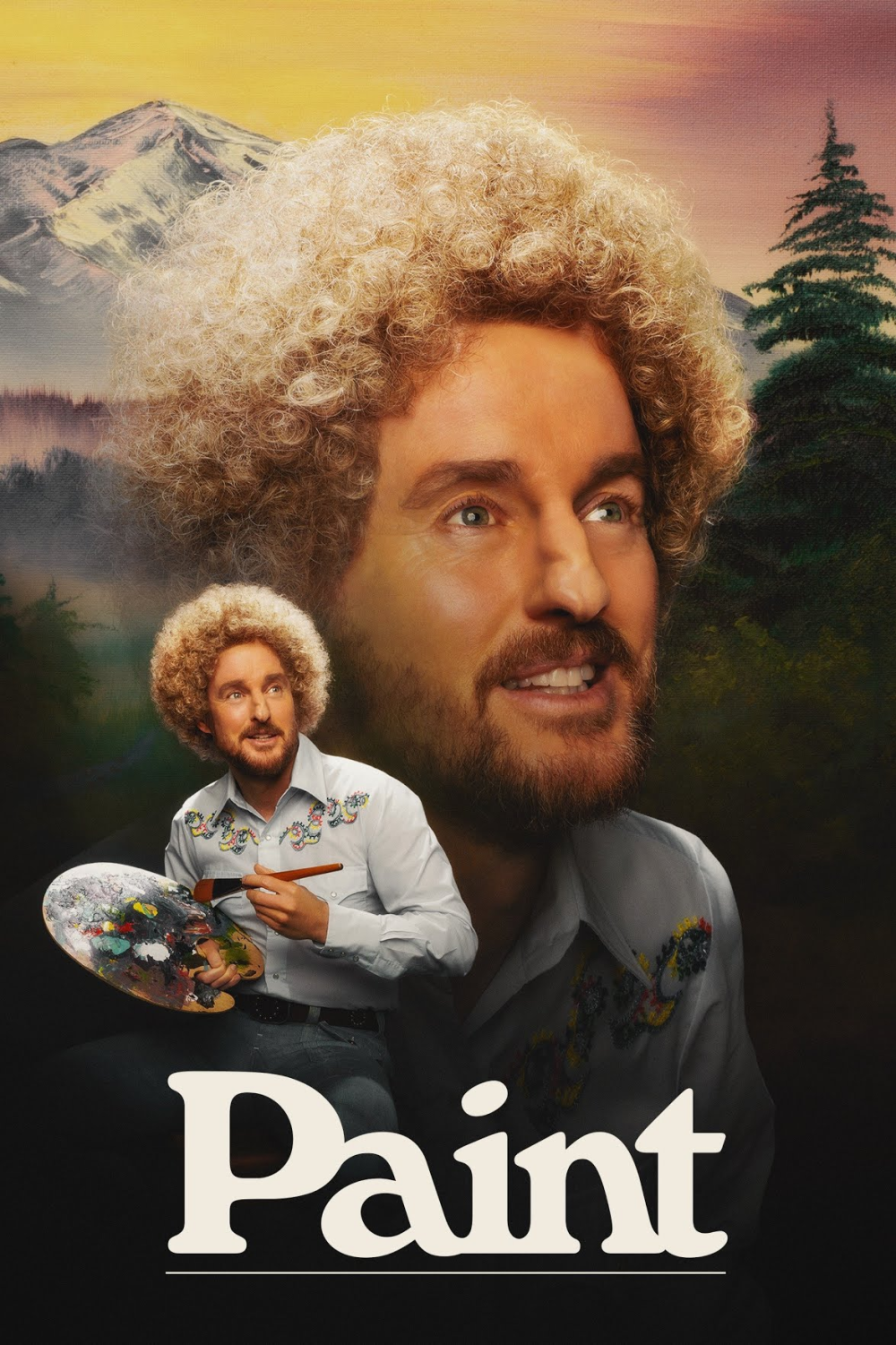 On April 7th, Owen Wilson took on the role of Bob Ross, with his signature hair, soothing voice, and "happy accidents." However, in the movie Paint, he will be known as the Bob Ross-inspired Carl Nargle, a local painter with his own show. Everything for Carl seemed to be going smoothly- that is until a younger, female artist joins his network, and takes over Carl's spotlight. Watch this movie to find out if it will end with "happy little trees!"
3) Peter Pan and Wendy
If you enjoyed watching Peter Pan as a kid, this live action remake will surely make you smile! This movie is set to release on April 28th, and follows the same plot as the original: the journey of Peter Pan and Wendy Darling into the wonderful and dangerous world of Neverland. If you are like me and never want to grow up, you will enjoy this remake of a childhood classic!
4) Guardians of the Galaxy: Vol. 3
The hit movie franchise is back with its third movie, coming out on May 5th! The Guardians of the Galaxy movies are loved by many, and I am very excited to see how Baby Groot has grown. The movie is said to focus on the group coping with the loss of *spoilers* Gamora, while yet again being tasked with saving the universe, and this mission could end in the destruction of the team as we know it. Overall, this release is a must see in 2023, and I will definitely be in theaters watching to see what happens to the Guardians of the Galaxy.
5) The Little Mermaid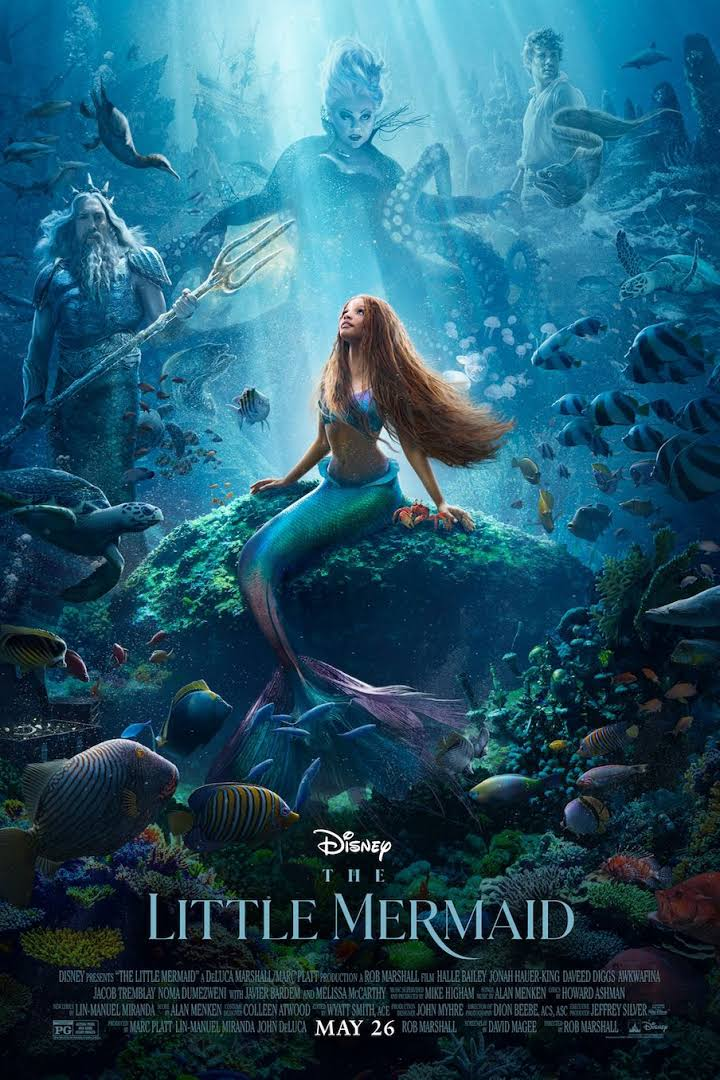 Many people are eagerly anticipating The Little Mermaid live action remake. I am personally excited for this release, as I knew all the lyrics to "Part of Your World" and sang them loudly and proudly as a six
-year-old. Watching this movie will surely take us all back, and it is coming out on May 26th. The movie showcases the original storyline of the 1989 Little Mermaid, and features Halle Bailey as Ariel and Melissa McCarthy as Ursula (but Gilmore Girls fans will know her as Sookie.)
6) Elemental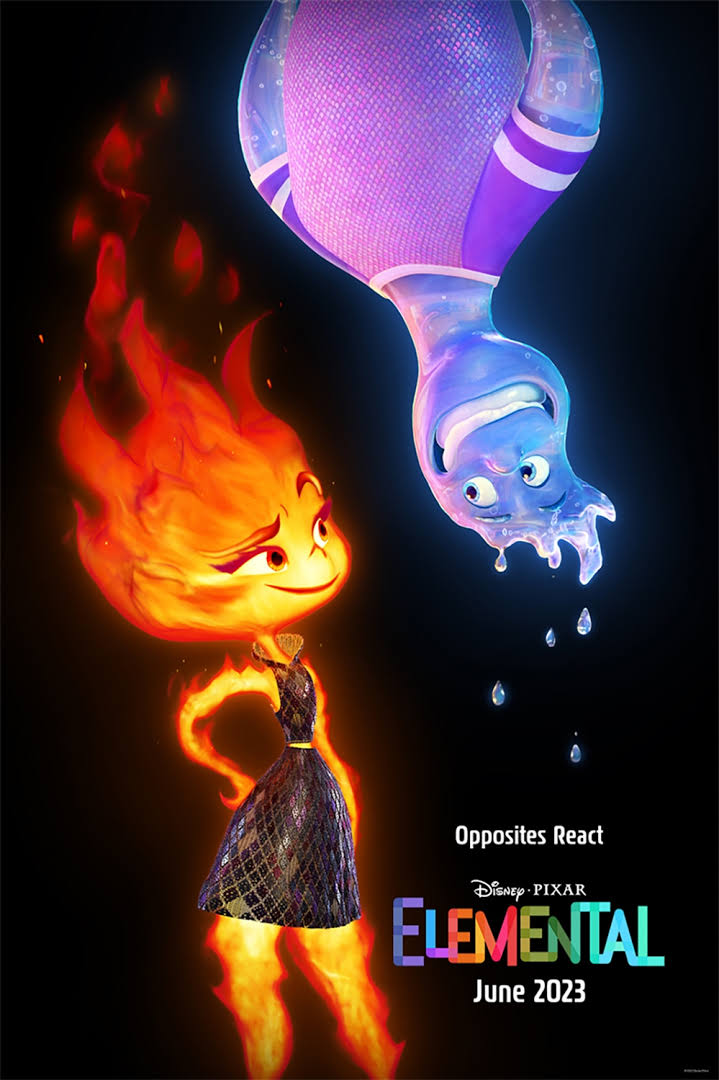 Elemental is a movie that takes place in Element City, where elements such as earth, fire, water, and air are alive as people. The story follows Ember, a confident fire element, and Wade, a chill water element, as the pair realizes that, though they are different, they have a lot in common as well. From the looks of the trailer, the animation style is somewhat like that of Inside Out, and is presented in theaters June 16th.
7) Barbie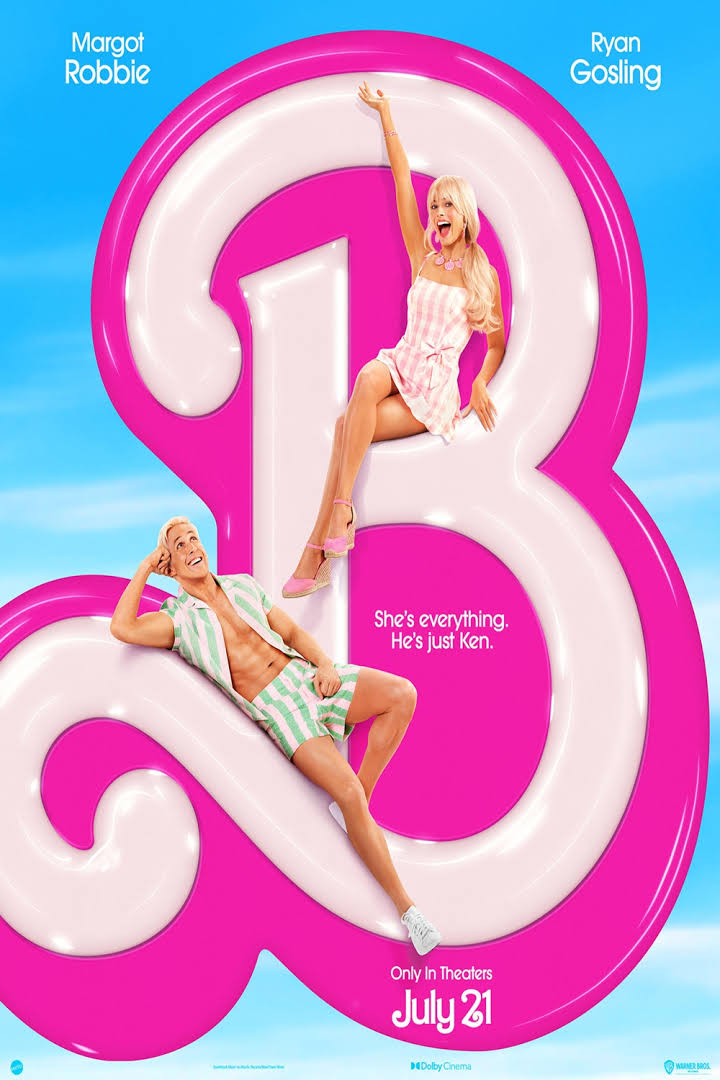 I'm sure that by now, most of us have heard of the Barbie mo
vie, coming out in theaters July 21st. This exciting release is based on the dolls and movies many of us enjoyed as kids (my personal favorites were The Mermaid Tail and The Princess and The Pop Star). The film stars Margot Robbie as Barbie and Ryan Gosling as Ken, with many other notable celebrities in the cast. While not much about the plot has been revealed, we do know this: the storyline follows Barbie's journey to the human world after being kicked out of Barbieland. I know I'm very excited for this upcoming release!
8) The Ballad of Songbirds and Snakes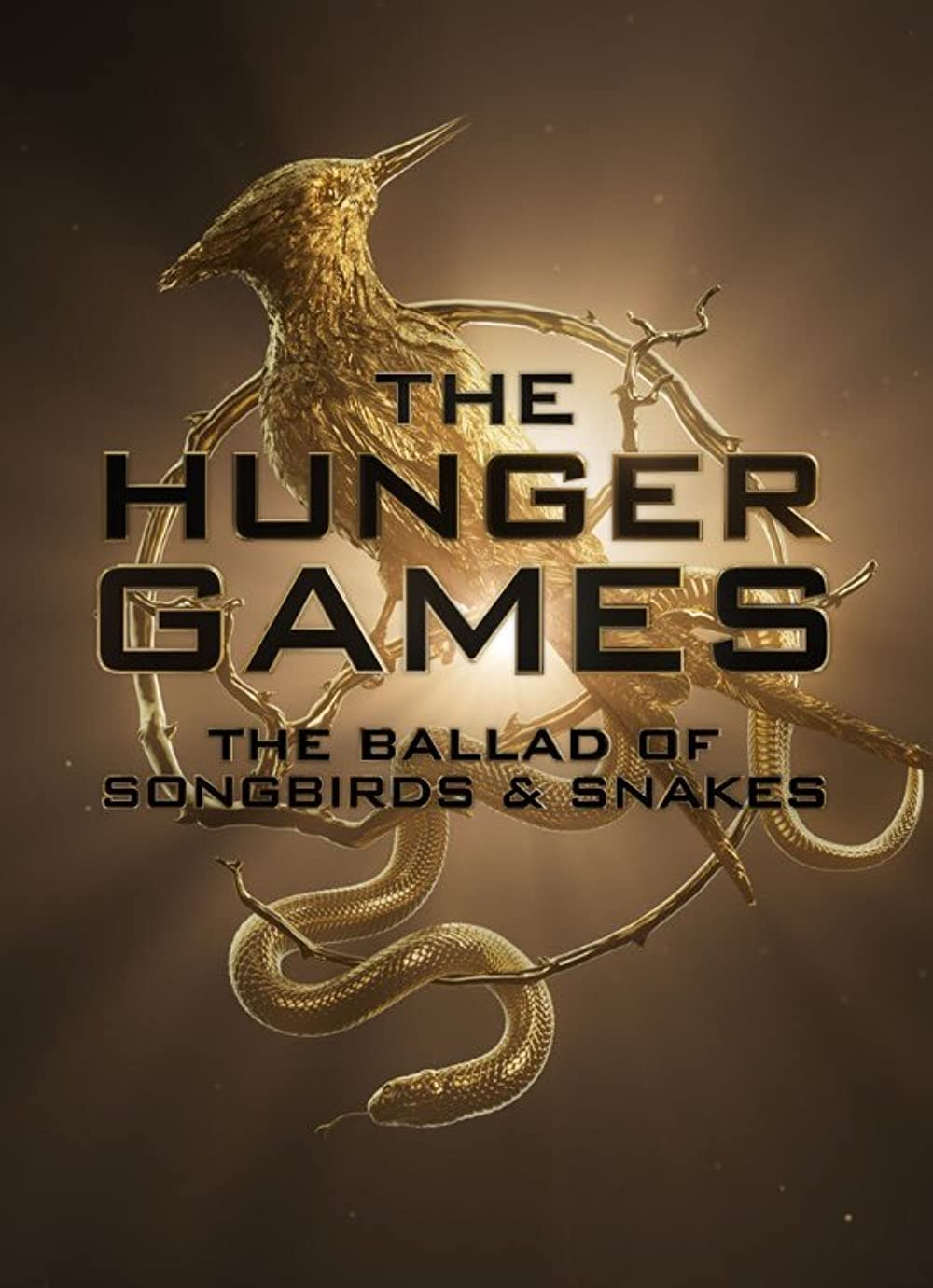 This movie is going to be in theaters on November 17th (my birthday, just so you know). The movie is based off of the Hunger Games Series, written by Suzanne Collins, and takes place 64 years prior to The Hunger Games books. It focuses on young Cornelius Snow (President Snow in the book series) in the 10th annual Hunger Games. He serves as a mentor to Lucy Bird, a tribute from District 12. The movie will depict the entirety of the games, and, if it's anything like its predecessor movies, it will take the world by storm!
9) Wish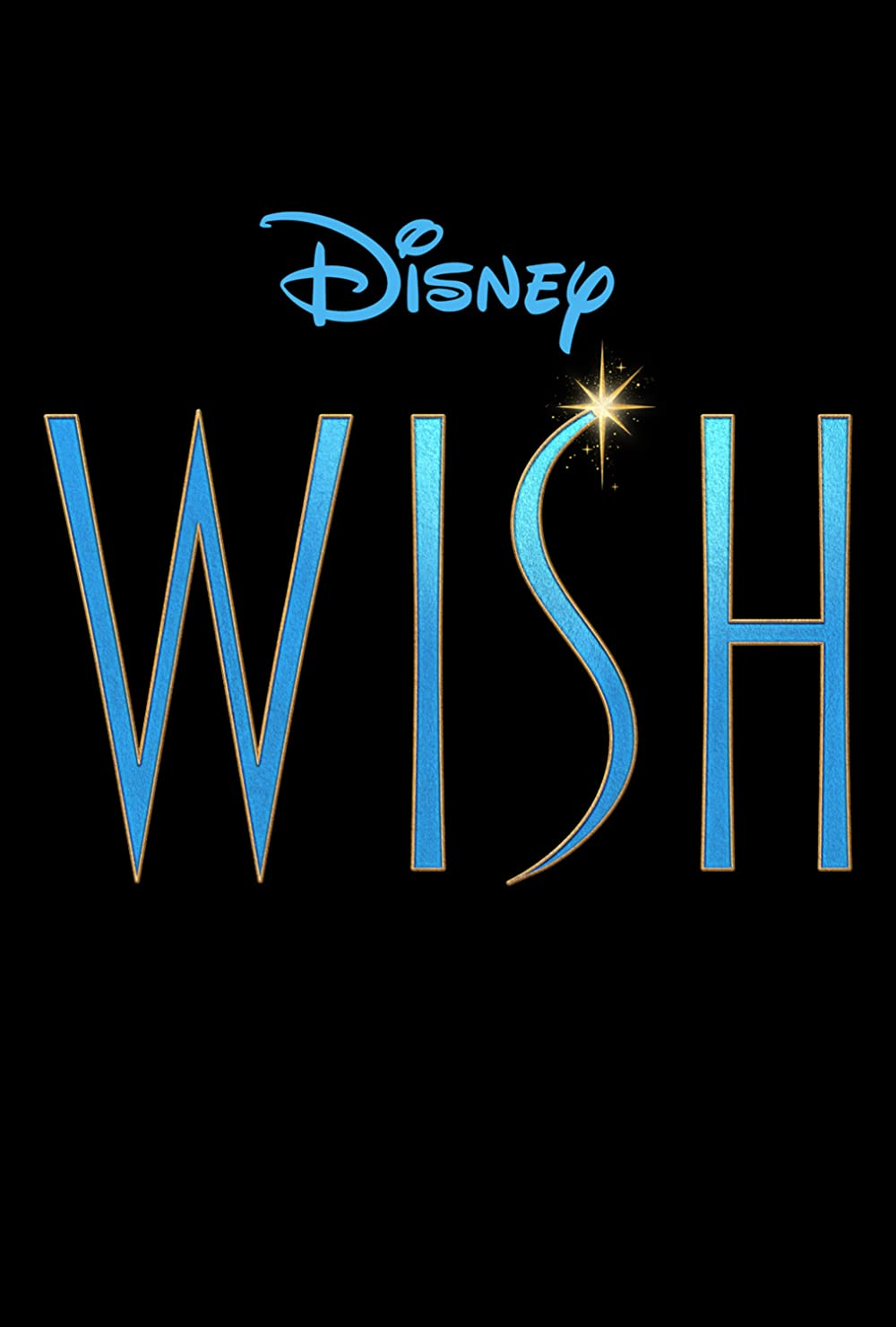 Have you ever wished for something and hoped for it to come true? Well, for 17 year old Asha, it can. Asha, the main character in the movie Wish, lives in a kingdom where wishes come true. As sweet as it sounds, Asha realizes there is darkness behind the light, and works together with her goat Valentino and the magical Star to save her community. This movie encompasses the motto of Disney, "wish upon a star," and explains how that classic phrase came to be. This film comes out on November 22nd, and I wish you the best in theaters! (I know that was corny but I had to get a pun in there.)
10) Wonka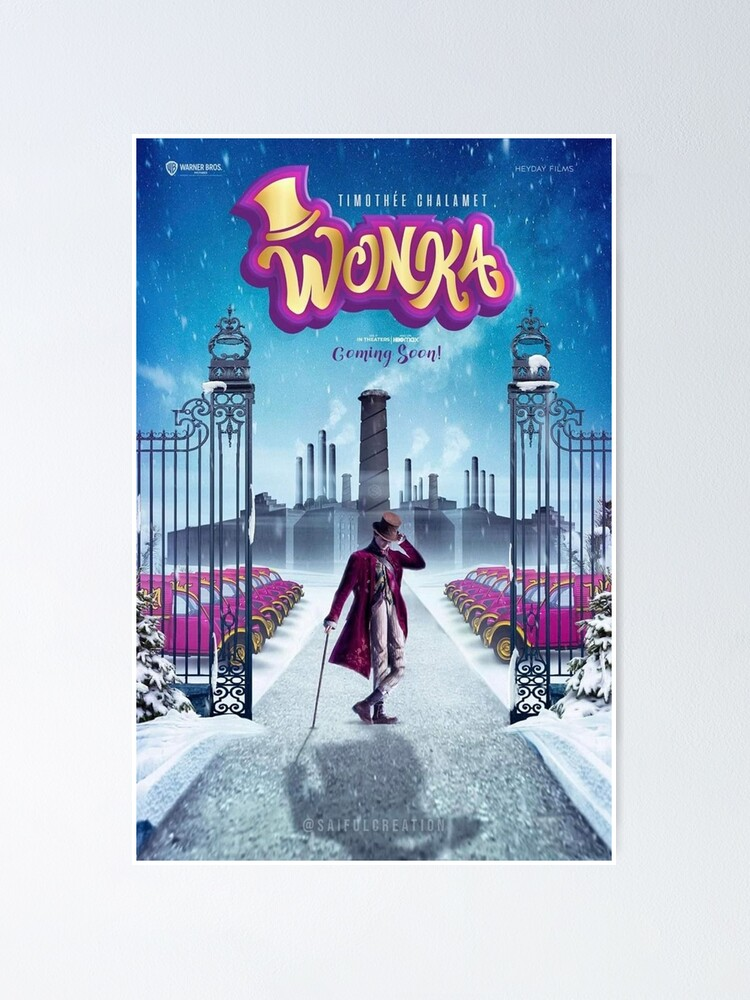 If you enjoyed watching Charlie in the Chocolate Factory, you will definitely enjoy Wonka, a spin-off movie about young Willy Wonka and how his chocolate factory began. Willy Wonka will be played by Timothée Chalamet, adored by many (including myself). The movie is going to be released to theaters on December 15, so if your holiday wish list included "another Timothée Chalamet movie" then you will be in luck!
Other notable releases for 2023 – Fast X (May 19), Spider-Man: Across the Spider-Verse (June 2), The Flash (June 16), Indiana Jones and the Dial of Destiny (June 30), Mission Impossible: Dead Reckoning — Part One (July 14), Oppenheimer (July 21), Dune: Part Two (November 3), The Marvels (November 10)