Spending the Summer Getting to Know Our Government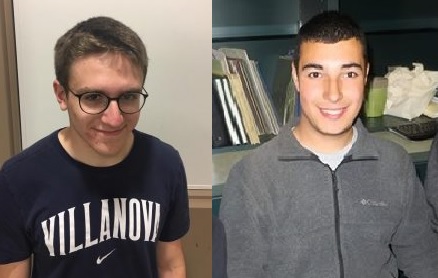 Peter Arnold and Matt Scipioni will have no trouble in September when asked to write about what they did during their summer vacations.
The two rising seniors were hand-selected and will be attending the American Legion Boys' State program held from June 25 – July 1 at SUNY Morrisville State College in Morrisville, NY. Boys' State is a citizen training program which emphasizes individual responsibility to the community, state, and the nation. Selected delegates participate in a practical government course designed to develop a working knowledge of the structure of government and to impress upon its participants that their government is what they make it.
The American Legion developed the program based on the concept that youth should be offered a solid perspective of the practical operation of government; that the individual is is an integral part, and is reciprocally responsible for the character and success of his government.
The program immerses youth in citizenship and leadership training and the practical aspects of government as it exists in NY State. The boys will also participate in physical fitness, teamwork and other activities under the guidance of the American Legion and US Marines counselors.
Arnold and Scipioni were chosen for the program by NJROTC Commander Waidelich and their Scoutmaster in Brewster Troop 1. They were selected based on their leadership skills, character, scholarship and service to the community. The young men nominated for participation in the Boys' State program cannot apply, but instead must be selected as delegates. It has been six years since a student from Brewster High School has attended the program.
BHS is very proud of Peter Arnold and Matt Scipioni and congratulates them on this honor.