Point/Counterpoint: Is Elon Musk Good for Twitter?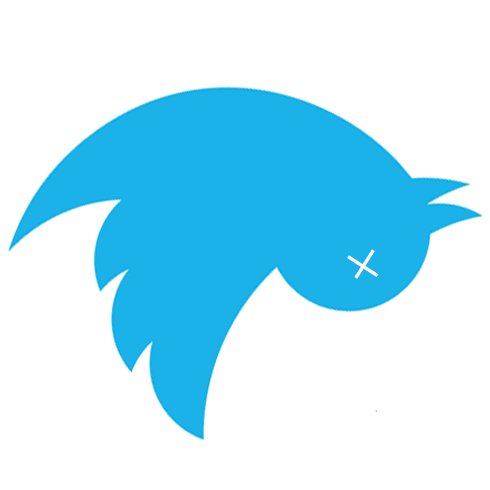 YES: For many years, Elon Musk has been a prominent user on Twitter. He is renowned for his regular interactions with his fans and sharing of information about his businesses, projects, and personal ideas. His tweets frequently receive a lot of interaction and media coverage, which is beneficial for Twitter because it raises the platform's prominence and user engagement.
Being the CEO of multiple well-known firms, such as SpaceX and Tesla, contributes to Musk's tweets receiving so much attention. Musk's tweets are tremendously important to many individuals as these businesses are engaged in cutting-edge technology and have a huge impact on the world economy. His tweets are also well known for being frequently contentious and provoking a lot of conversation and controversy, which contributes to the platform's increased awareness.
Musk's presence on Twitter has had a positive impact on the platform as it has helped to increase its visibility and user engagement. Additionally, his tweets often generate a lot of discussion and debate, which can help to create a more dynamic and engaging social media experience for users.
To benefit himself and others, Musk paid $44 billion to purchase Twitter. Musk doesn't need to rely on market analysts like the majority of CEOs does because he can communicate directly with investors on Twitter. Experts could dismiss ideas or statements as unimportant, but day traders and groupies get excited, increasing valuation by tens of billions of dollars. Controlling that information source would be quite useful, particularly if he wants to repeat the procedure after taking SpaceX public. If Musk can exploit the hype machine to create a disparity between what his companies are actually worth and their market valuation of hundreds of billions of dollars, then the money he spent for Twitter is a negligible expense of doing business. And while manipulating Twitter's algorithms to impact a public company's share price would most likely violate SEC rules, it wouldn't be Musk's first fight with the SEC.
Or perhaps Musk just wants additional protection because those who hold communication tools are strong. Jeff Bezos benefited from purchasing the Washington Post because his left-leaning detractors were constrained by Donald Trump's hatred of the publication, making their enemy his friend. Perhaps in Musk's opinion, Twitter is the contemporary equivalent of the Washington Post, with the difference being that Musk invested $44 billion as opposed to Bezos' $250 million purchase price for the Post.
In order to benefit others, Musk has given people their accounts back who have been so called "canceled" and is creating a more open environment on Facebook, so all users, no matter their political party can engage. Elon Musk saved Twitter from becoming a platform for democrats but a platform for everyone. By purchasing Facebook he saved free speech where people could speak their minds, no matter their opinion. However, no one spends $44 billion just to profess their love for free speech. More likely than not Musk has bigger intentions with buying Facebook, and one that most likely involves right winged activists as his move to buy Facebook pleased them.
Along with giving people more access to Twitter, Elon Musk has fired half of Twitter's workers as the organization was heavily overstaffed. Many people were not doing anything during work and were taking advantage of the company. Musk asked workers to commit to his more hardcore version of the company or leave. Sales employees signed on to his vision in greater numbers than workers on the technical side, which saw mass resignations. Musk simply identified what jobs and roles were no longer necessary and laid them off. Many people became upset with this, but Twitter is a business, and Elon Musk being the business man he is, is trying to create a more efficient company in Twitter.
All in all, Elon Musk bought the company so in reality he can do whatever he wants with it.
____________________________________________________
No: The billionaire SpaceX owner and Tesla chief executive, Elon Musk, decided to buy Twitter on October 27th, 2022, costing roughly $44 billion dollars that likely barely made a dent in Musk's oversized wallet. For years, Elon has been changing prices and declining offers, and has been sued numerous times, but now he has bought Twitter for a price it certainly wasn't worth. The purchase left even Tesla investors scratching their heads. After his purchase, several questions arose in front of him.
Musk and a group of investors fired at least four of Twitter's top executives. Along with that, he ordered the firing of over two hundred employees who had pushed back publicly and privately against him. The man who preaches the free-speech sentiment, couldn't handle criticism directed at him? I suppose free-speech only applies when it isn't about him. Before firing these employees, he instructed them to print out the code they've created over the last 30 days. This sent the employees into a panicked mania as they began to bombard the printer rooms with the pages of code just for them to still be fired by the end of the day with or without their pages of work.
With these large job cuts, Twitter's ability to moderate its content gradually suffers immensely. A mass of users being hacked, falsely suspended and an influx of unwarranted, illegal pornography plagues the site daily. His free speech policies have only promoted more hate speech from both sides combined. After obtaining Twitter, slurs against Black Americans and gay men as well as anti-semitic posts show up on average of 11,865 times a day, a 15% increase from the last two years. Accounts on Twitter that used to be automatically removed, such as the terror group ISIS, are now given their platform back.
Twitter, along with many other social companies, were the first to ban Trump after his followers stormed the US capitol on January 6th, 2021, with the ideas of fraudulent election and refusal to accept the end results. Trump only egged on this notion to his followers. He tweets at one point, "These are the things and events that happen when a sacred landslide victory is so unceremoniously and viciously stripped away from great patriots who had been badly and unfairly treated for so long." Now, Musk is the first to un-ban Trump and give him that loudspeaker which once again will drive daily news cycles and fans into a frenzy. Trump's reinstatement causes a rush of fear surrounding political violence. Before being reinstated, Trump took his tyrannical nonsense to Truth Social, a right-wing platform he created last year to "stand up to the tyranny of Big Tech." Through his Truth Social platform, he was able to continue to push out lies and banter about his presidential run, social reform, and other issues like COVID. That social media platform promotes a view of nonpartisan and free speech-based experience but most of its users are pro-Trump and right-wing. The Truth Social app was initially rejected from The Google Play Store because they refused to remove posts that promoted violence which only adds on to where Trump's interests lie. To this day, antagonistic rhetoric on that platform is still being pushed out by Republicans who refuse to believe that Trump lost the 2020 election.
What Elon Musk tries graciously to appear to the public, a guy trying to create a "common digital town square, where a wide range of beliefs can be debated in a healthy manner, without resorting to violence," is all a horribly played acting role. He is creating the best Twitter experience for nobody but himself, and it's obvious. Elon is the worst choice for Twitter. His half-baked rants, polls, and occasional misinformation are only the edge of all he is. All that can be said is brace yourself for the onslaught of racism, misogyny, and homophobia to further fill the cesspool of what is now Twitter.