Hidden Magic Presents: Bear Facts Educator of the Issue – Winter 2020
Hidden Magic is a student-driven feature that will highlight a teacher or staff member in BHS who we feel deserves recognition for what makes that person special. In each issue, we will recognize a different teacher or staff member and show our Bear Facts readers why these individuals are the hidden magic at BHS.
Mr. Chris Gaudio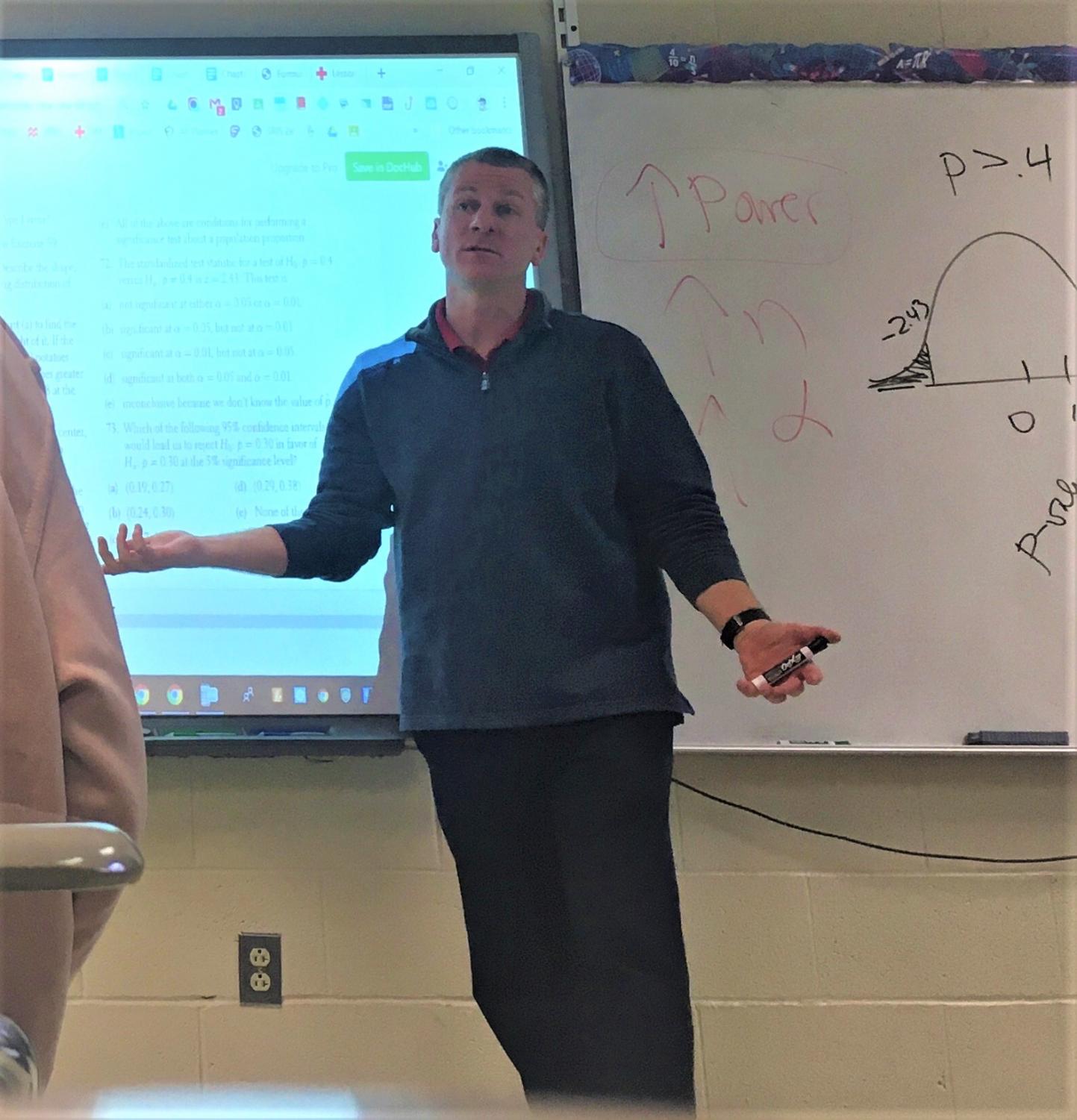 If you've ever had a class in Room 169, you're sure to remember the teacher who made the long walk worth it! Mr. Gaudio is a beacon of light in BHS who shines bright from the end of the math wing.
Mr. G is known for his superb organization. He gives his students homework outlines so they can keep themselves on track, and uses in-class work packets that set up a framework for all the notes taken each day. His students love these organization methods.
Eliza Pattie tells us, "He makes it so easy to stay on track!"
Andrian Rybka commented, "He puts in countless hours of work to make sure his students understand the material." On top of that, Mr. G's clear passion for teaching makes even the most boring material seem so much more exciting, reminding his tired Statistics students to repeat their trials "mad times, yo!"
Every student who has Mr. Gaudio knows they're special the second they walk through his door. He greets everyone with a smile and their name, and, as Emily Vescio said, "It's easy to tell Mr. Gaudio genuinely cares about his students."
Another of his fortunate students agreed: "He is truly inspired by his students and is able to give out so much positivity." In class, Mr. G always makes sure his students know that he is more than happy to answer their questions, and he will take as much time as needed to ensure everyone understands the material being taught.
If nothing else, all of Mr. Gaudio's students agree on one thing: his love for teaching is clear and unmatched. Talking with students across his classes, the most frequently recurring comment was praise for his excitement. "It's no secret that Mr. G loves what he does and has a passion for his craft," Eliza said. "He always gives us 110% every day."
No matter the day or the weather or the time of year, all who enter Room 169 leave feeling moved by the unmatched energy and sincerity Mr. Gaudio brings to class every day.