Spring Into Fashion with these Warm Weather Ideas
Look great, feel great, dress great – Here's how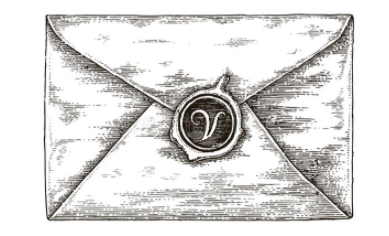 The warm days that we've all been waiting for are at last falling upon us- at a very, very, slow pace. It's time to say goodbye to our large puffy coats and clunky winter boots, and instead welcome in the spring attire of 2022. If you are stuck on what to wear this upcoming sunny-filled season, then the list below is perfect for you.
ONE: Flare jeans for life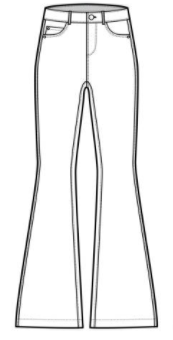 That's right, they are sticking around… and becoming more popular than ever before. If you're looking for the perfect outfit to carry you into the warm season, then this is the fit for you. A short fun fact about flare jeans is that they were popular in the 1960's, and were even rumored to first be worn in 1917 by sailors. First your going to want to grab your favorite pair of flare jeans- super bell bottoms, wide-leg or simple flare jeans- then you can throw on your cropped ribbed/oversized long sleeve; and to complete the look, slip into anything ranging from your high top white platform converse, to your simple white Nike Airs. Once you've got the look styled to your liking, you can add jewelry of your choice in order to have that extra spark. Now you have a look that will carry you into the warm days that are taking forever to arrive.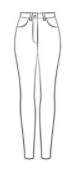 TWO: Skinny jeans will never get old
Do you know those spring days that start off frigid and cold, but end sunny and warm… well, if you do then you know that those days make it near impossible to figure out an outfit to wear: that's why this is the fit to grab on those hard-to-read-the-weather kind of days. First grab your skinny jeans- ripped, not ripped, faded, capri, long, or regular- and throw on your oversized t-shirt or your ribbed t-shirt, then slip into a casual oversized zip-up hoodie to keep you warm when the clouds choose to cover the sun; next you can put on your Nike Airs/white high top Vans, and add in some casual jewelry. To complete the final look, throw on your best smile and stride through the day in an outfit that you know will work in whatever weather the day chooses to throw at you.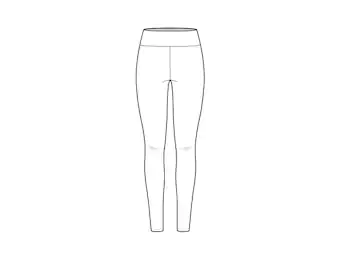 THREE: High rise leggings for the win!!!
They were there for us in the middle of a pandemic, as well as the frigid winter that wouldn't seem to end, and they are here for us again in the beginning of our warmest season…I think it's easy to say that high rise leggings will always steal the win. If you are looking to bring this look to life, grab your high rise leggings- black camo, baby blue, black, and olive green are the colors that are taking over the top trend charts of this warm season- then throw on a cropped t-shirt of your choice, with some Nike Air/white high top Vans. Once the main portion is over with, you can choose to add an oversized hoodie, or cropped zip up to keep you warm. Now you've got a very versatile look that has the power to carry you through the spring season with style.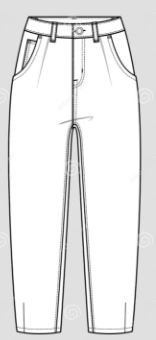 FOUR: Oversized mom jeans
Mom jeans have been around since the 60's, but gained their popularity in the 70's, 80's, and 90's and are still making the top trendy list in the year of 2022; in the late 1990s and 2000s they were worn mainly by middle-aged women, causing them to be considered as "old" by younger women, which then lead to the name that we all know and love: mom jeans. Can you believe that mom jeans used to be reserved as normal jeans?! Anyway, you got your history intake for the day, so let's get into the outfit part of it. Grab your oversized mom jeans, throw on a cropped t-shirt, and an oversized zip-up hoodie to keep you warm. To complete the look, grab your white high top Vans/Nike Airs/low white Converse, and walk out the door with style.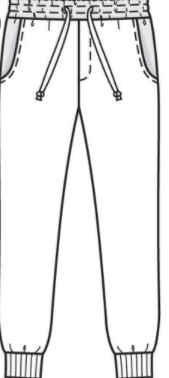 FIVE: Sweatpants…I will love you forever and always
Don't get me wrong, I will always love sweatpants, but I think that we can all admit that we'd much rather be replacing our cozy oversized pants with some cute denim shorts; but since the cold season can't seem to get the message that we are sending (to leave), this fit will show you that sweatpants are a piece of clothing that can cure your cold weather blues. Grab your sweatpants- color of your choice- and pair them with a cropped/ribbed long sleeve or t-shirt, then throw on a sweatshirt or oversized zip-up hoodie to stop the chills from running through you. Now all you have to do is put on your white high top Vans with some Nike socks, and the look is complete. As for the hair…base how you solve that on the weather.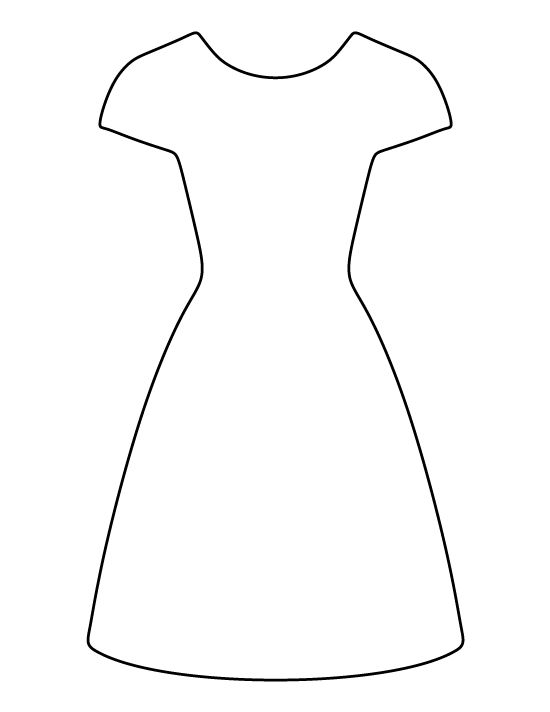 SIX: It's finally time to pull out your spring dresses!!!
You read it right… you can at last take out your spring dress from the depths that they've been hiding in! Creating a fit with your favorite spring dress is easier than you'd think, all you have to do is grab your favorite dress- light, bright, dark, neutral, short, long, mid-length, you name it- and put on some Nike Airs/low Converse to make it more casual/versatile; to complete the look, throw your hair back in a claw clip to keep it out of your face, or you could choose to style it any way you'd like. If the weather is deciding to be extra bitter, you can pull on your oversized/cropped denim jacket or your casual cropped cardigan. You've now officially got a look that will give those spring vibes that everyone is so badly yearning for!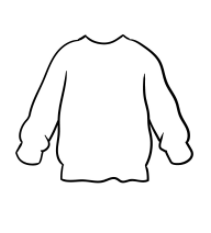 SEVEN: It's still sweater weather?!?!
Though skinny jeans are slowly fading in the shadow of the long list of other popular jeans in 2022, they are still making the shelves and giving long lasting outfits to teens all over the world. I think that we can all admit that skinny jeans are not the most comfortable of all the jeans, but if you pair them with a comfy shirt and some snazzy (but comfortable) sneakers, you'll have just what you're looking for. Grab your skinny jeans- ripped or plain- and throw on a cozy sweater or cropped long sleeve, and keep yourself warm with your cropped puffer jacket. When your fit is complete, snatch your favorite kicks and walk out the door feeling good. This look will give you all those trendy winter-into-spring vibes.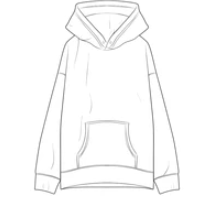 EIGHT: Oversized will never get old
The different opinions on oversized clothes are very vast: some absolutely love it, while others hate it. Whether you like the oversized look or not, it is the perfect cozy and casual look that will carry you through those days where you don't know left from right. Grab your comfy oversized hooded sweatshirt, and pair it with some oversized mom jeans; in case you get hot, throw on a cropped loose fitting t-shirt under your oversized hoodie. As for the shoes, you can slip into your low/platform converse, or your Nike Airs. Once everything is put together, you will have an outfit that will bring you through any day, good or bad.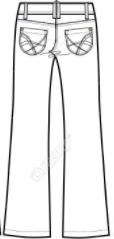 NINE: Give a round of applause for…low-rise jeans?
Low-rise jeans are coming back, which is crazy due to the fact that we all have become so accustomed to high-rise fashion trends; but trust me when I say that you are gonna want to pick up some low-rise jeans before they all sell out. In order to make a fit with these timeless jeans, you are, of course, gonna want to grab your favorite pair of low-rise jeans- low-rise flare, skinny, bootcut, loose fitting, or mom jeans- then throw on a ribbed cropped long sleeve/tee, with a sweater or an oversized zip-up hoodie to keep you warm. Slide into your Nike Airs or low white/black Converse, throw on some casual jewelry to spice it up: and your DONE! Though low-rise jeans are not what everyone is used to, they will make a perfect new add on to your spring wardrobe.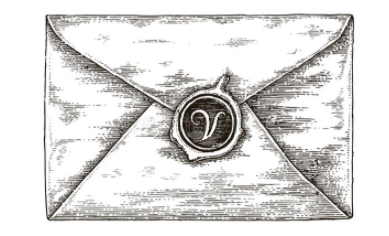 TEN: Vintage fashion style
Vintage clothing is a generic term for clothing originating from a previous era; it is a style that you can be creative with. In order to create an outfit resembling vintage fashion style, you have to create a fit that is parallel to your personality, rather than a fit that you think is "right." One way to walk in the direction of vintage style is by throwing on some poppy colored pants to express your true character, and to add in some colorful crop tops to make a statement; now all you need is some clunky black boots of your choice. Another direction to take when trying to figure out a perfect vintage fit is by throwing on some loose fitting jeans, (mom jeans) paired with a casual white t-shirt and a black corduroy jacket; throw on some high black Converse or casual sneakers of your choice. Now you've got two vintage style looks to choose from; and trust me when I say it: this look is a look that will always and forever be around… so go ahead and style, tweak, and change it to your liking!