Met Gala 2021 Review: Who's In, Who's Out, and Who's Just Lost
One of the biggest fashion events of the year. Glamorous. Enchanting. Out-of-the-box looks, all on theme. Hosted by Anna Wintour, editor and chief of Vogue magazine, the Met Gala is an experience looked forward to every year, for both celebrities and viewers, who get to see the looks. Every year, there's a different theme to correlate with the event. In the past, it has included themes like, "Camp: Notes on Fashion," "Heavenly Bodies: Fashion and the Catholic Imagination," and the theme we would've seen in 2020, "About Time: Fashion and Duration." This year, the given theme was, "In America: A Lexicon of Fashion," or "American Independence," which honored American designers. Some decided to go strictly with the theme, some a tribute to old Hollywood glam, and some just completely missed the mark. While a big group of these looks were let downs, a good amount definitely passed. Here are the "Met Gala Superlatives," for Met Gala 2021.
Most Iconic
Iman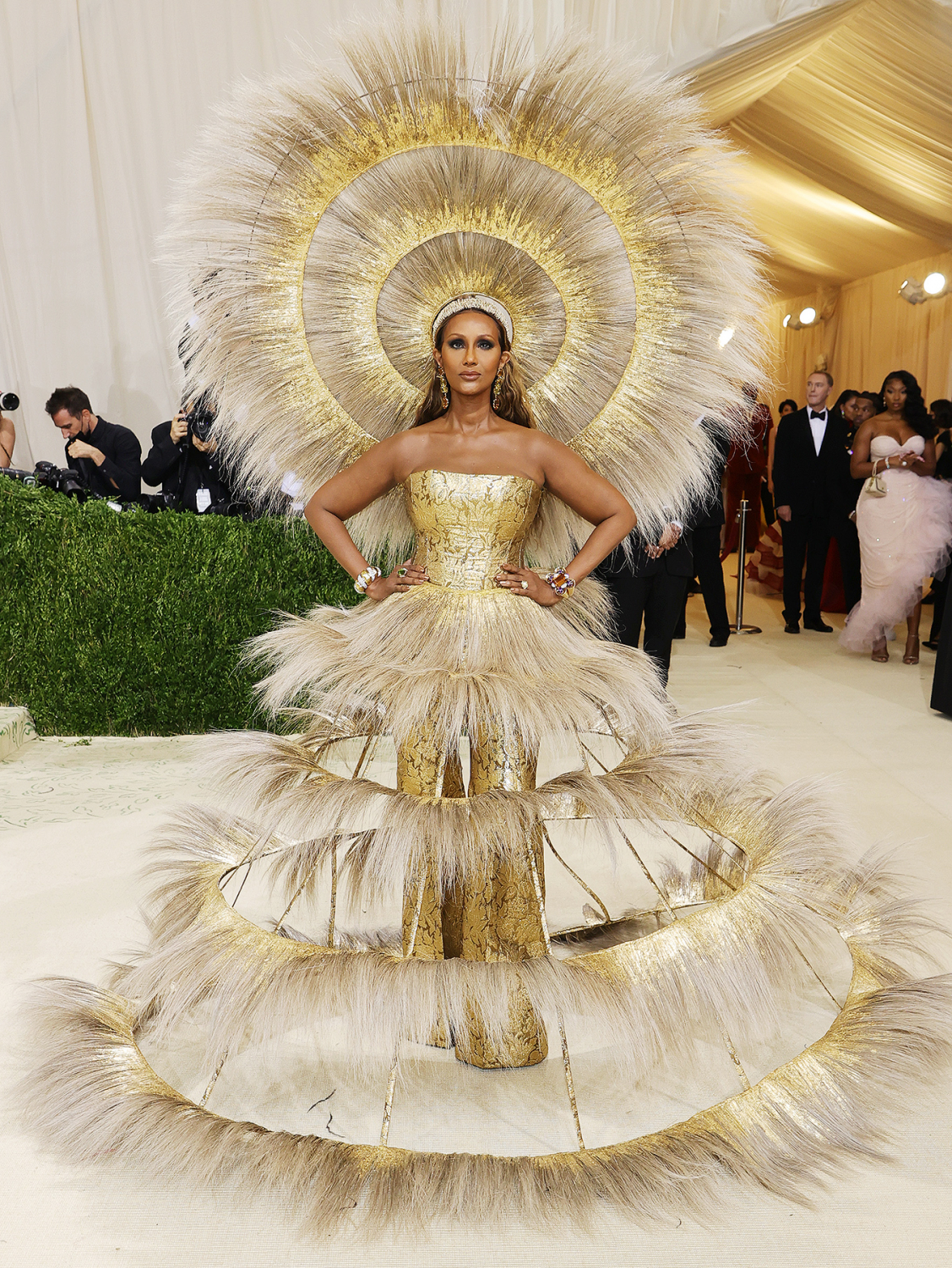 The already iconic supermodel slayed the red carpet in her Dolce & Gabbana gold corset top and flared bottoms, a cage overskirt, and a matching headpiece that tied it all together, which was all styled by British American designer Harris Reed. It was beautiful, elegant, and glamorous. Her focus on this look was to picture a ballroom moment, with her being the queen. While it's no surprise that she took the Gala by storm, she by far exceeded our expectations, and definitely understood the assignment.
Most Underrated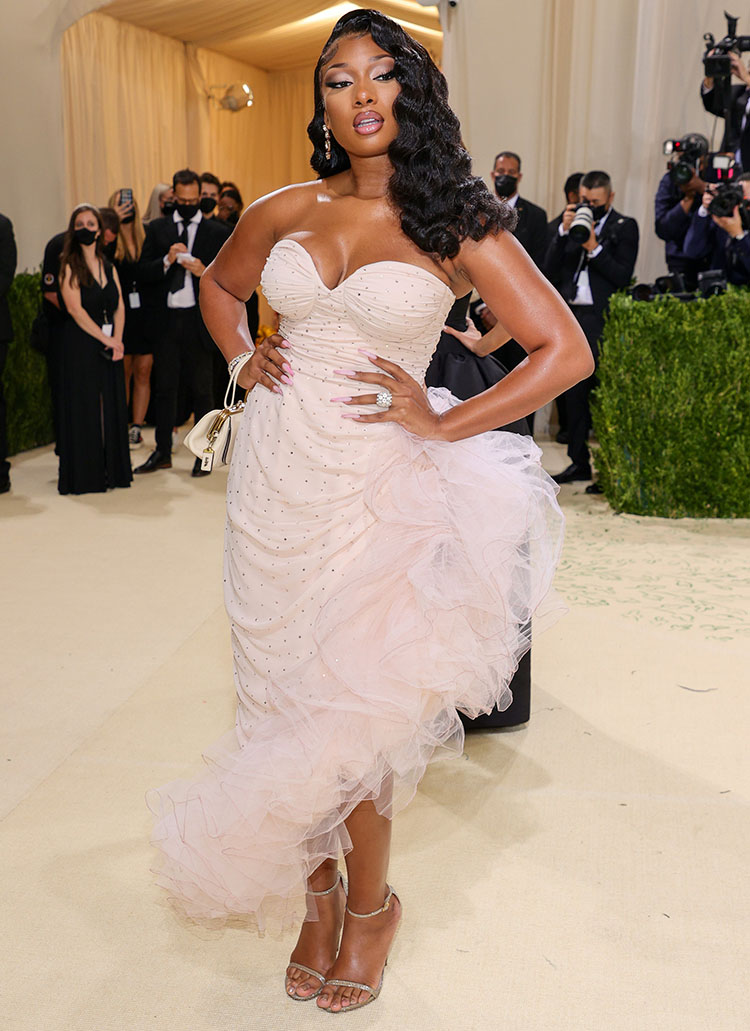 Megan Thee Stallion
Megan wore a stunning Coach bedazzled gown with a ruffled hem at the bottom in a very light pink color. Her inspiration for the gorgeous and almost unspoken about look was Hollywood glamour and Marilyn Monroe. She even called herself "Megan Monroe" and served the name right. While it was (surprisingly) her first Met Gala, she certainly started off with a bang with this amazing look, even though she didn't get much recognition for it! She made that red carpet her own, and looked incredible while doing it.
Most Overrated/Best Couple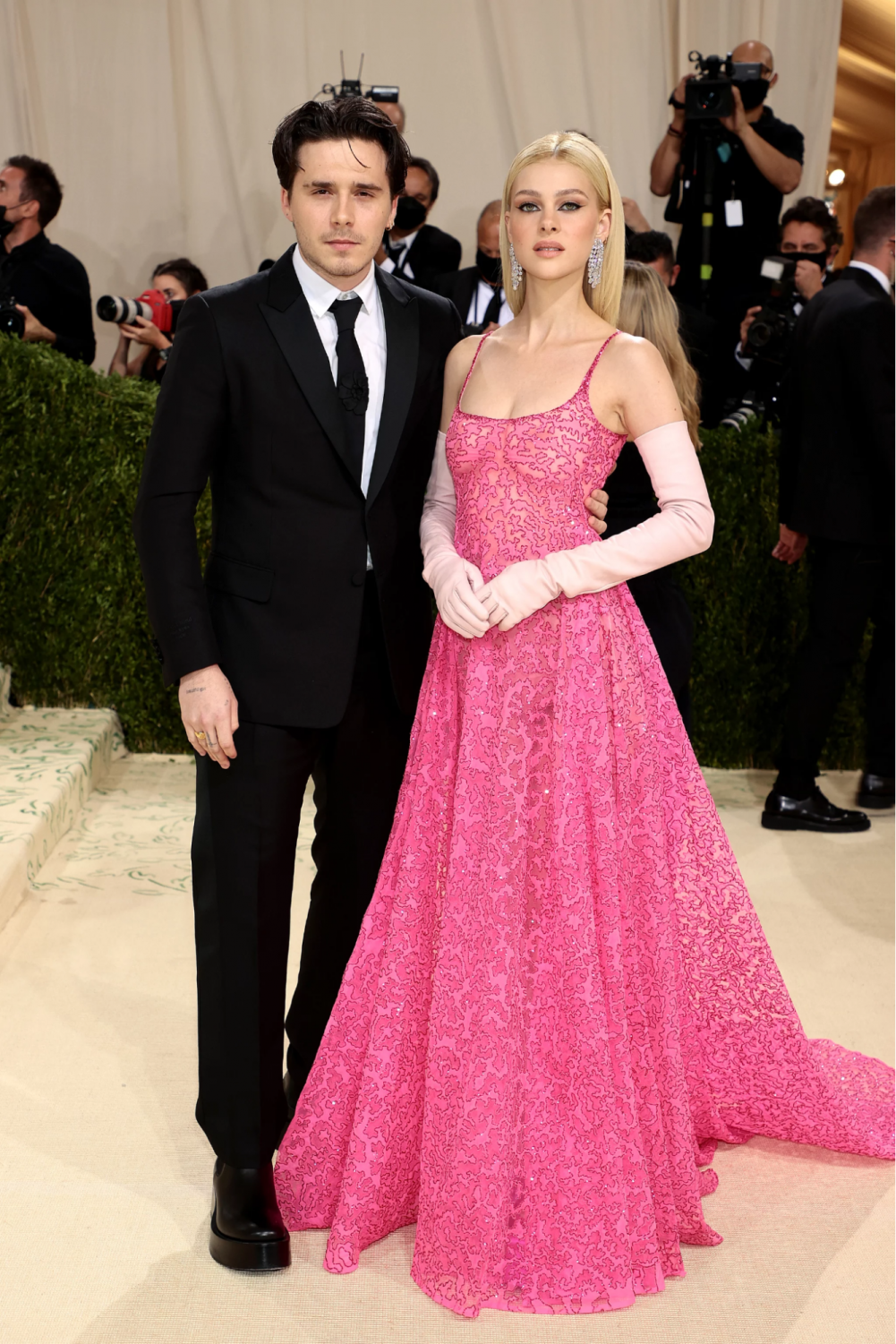 Brooklyn Beckham and Nicola Peltz
Nicola wore a gorgeous Valentino Couture detailed pink gown, swooping to the floor with a small train (but not too extravagant), with pink gloves to tie the look together, drawing out Old Hollywood from the theme. Beckham wore a simple yet elegant black suit, coordinating with Nicola's outfit. They served a classy, glamorous look, sticking to the theme through Old Hollywood glam, and complemented each other very well.
Almost There Looks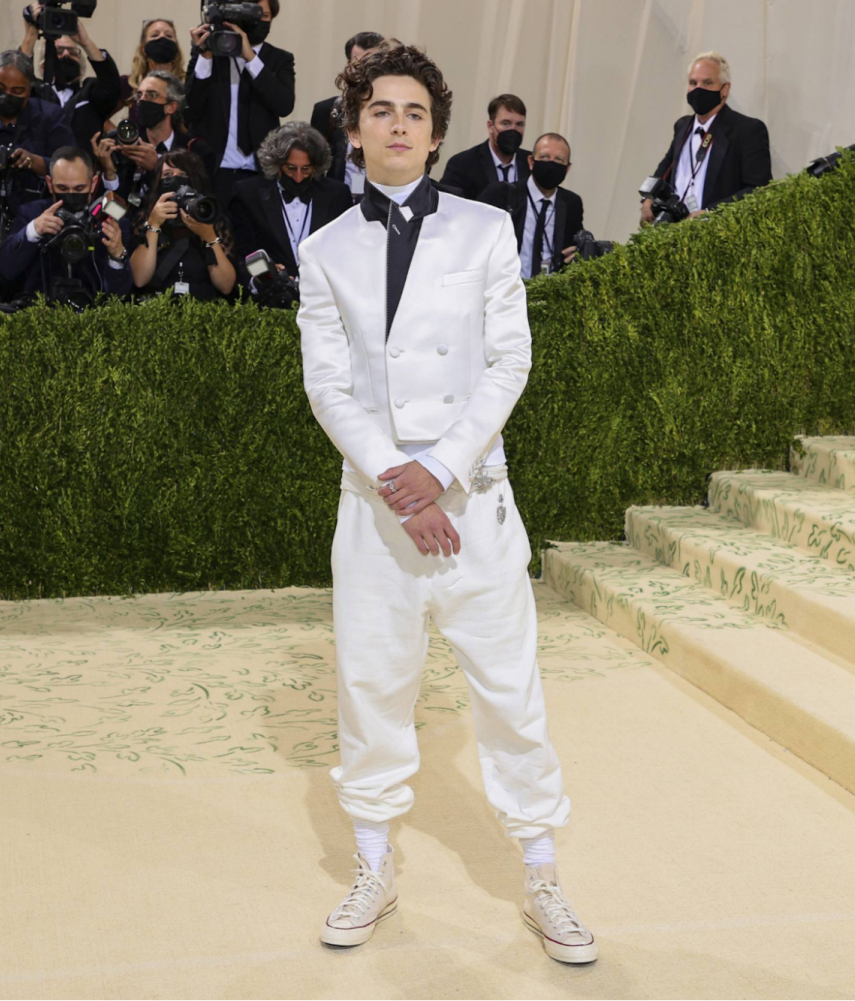 Timothée Chalamet
Timothée had a stellar look at the Met, wearing an all white, satin material suit, with black accent lapels at the top, designed by Haider Ackermann, who was his tribute designer for the America theme. The reason this look wasn't quite there however, was the shoe choice. While Converse are definitely a big part of American fashion, it just didn't match the rest of the ensemble and dulled it down a bit, giving this look a promise unfulfilled.
Most Likely to be Knocked Off and Sold at Macy's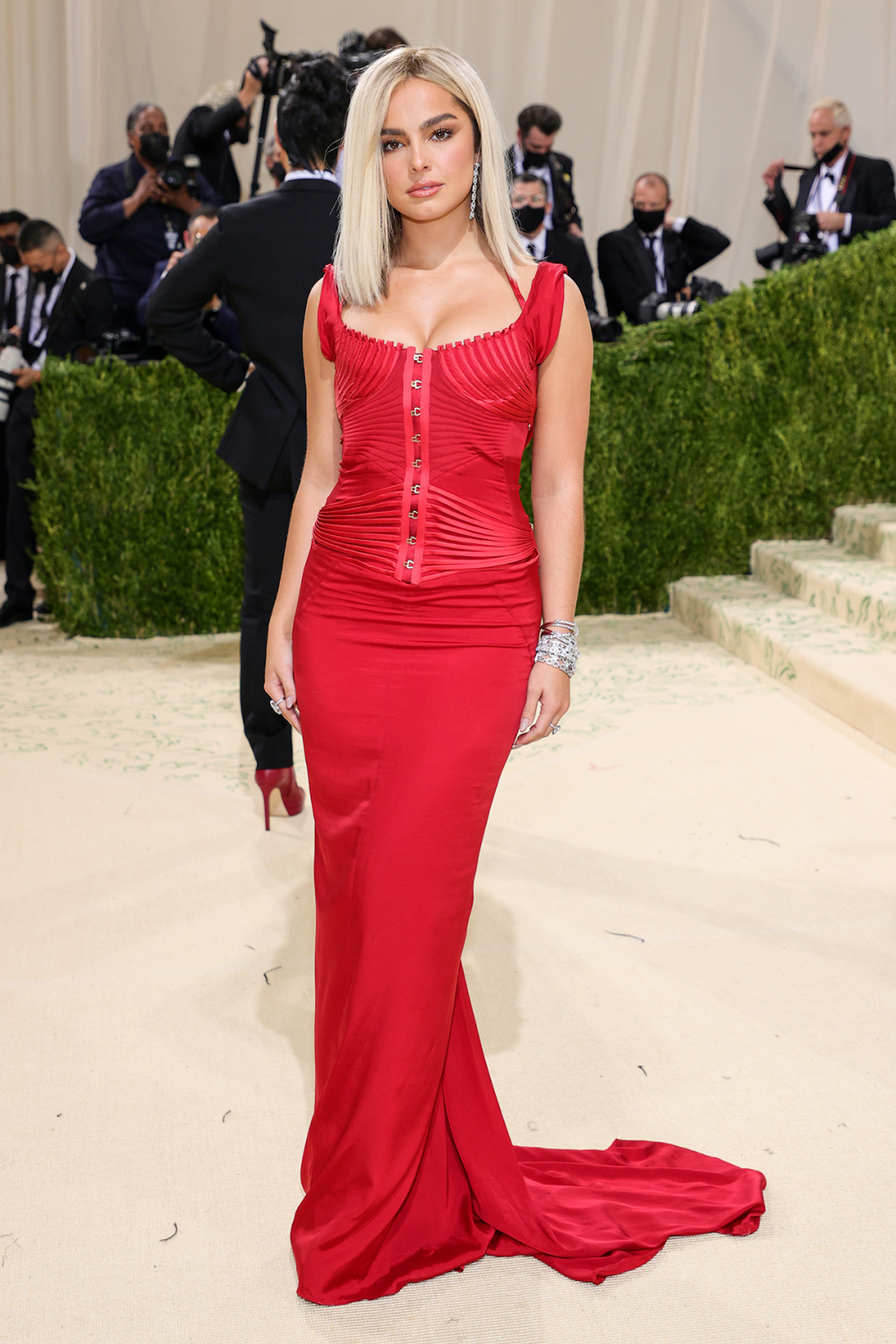 Addison Rae
Whether you were expecting a lot of not, Addison's outfit certainly didn't make the mark, with it just not being on theme alone. While it's a good color on her, the 2003 Tom Ford for Gucci dress was ill-fitting and looked like it was made from poor material. It seemed like more of a costume or a prom dress than a gown for the Met Gala, and it just felt out of place.
Hall Of Fame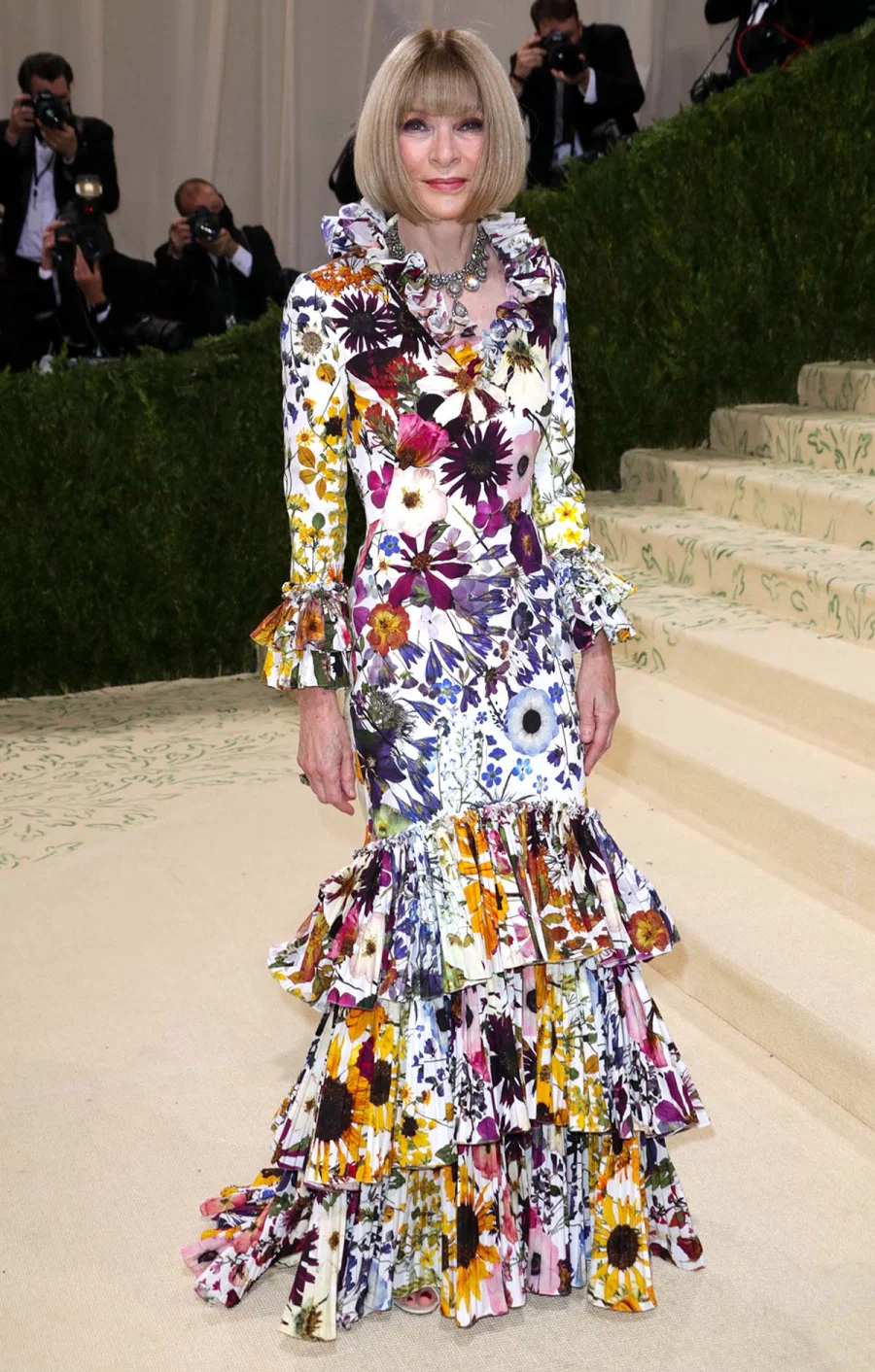 Anna Wintour
While it's her event, Anna always brings her all and has a great look every year. This year, she graced the red carpet in a stunning Oscar de la Renta long-sleeved gown in a colorful floral print. It was truly a great dress for the Met Gala itself. It was very well-fitted, and she looked confident and happy to be representing it. While she usually strictly sticks with Chanel attire for the Gala, this year, she sported this gown, supporting her friend Oscar de la Renta in tribute, an honored "renaissance." While she always hits the mark, this Met, she pleasantly surprised us with a new, different, and unique look.
Most Memorable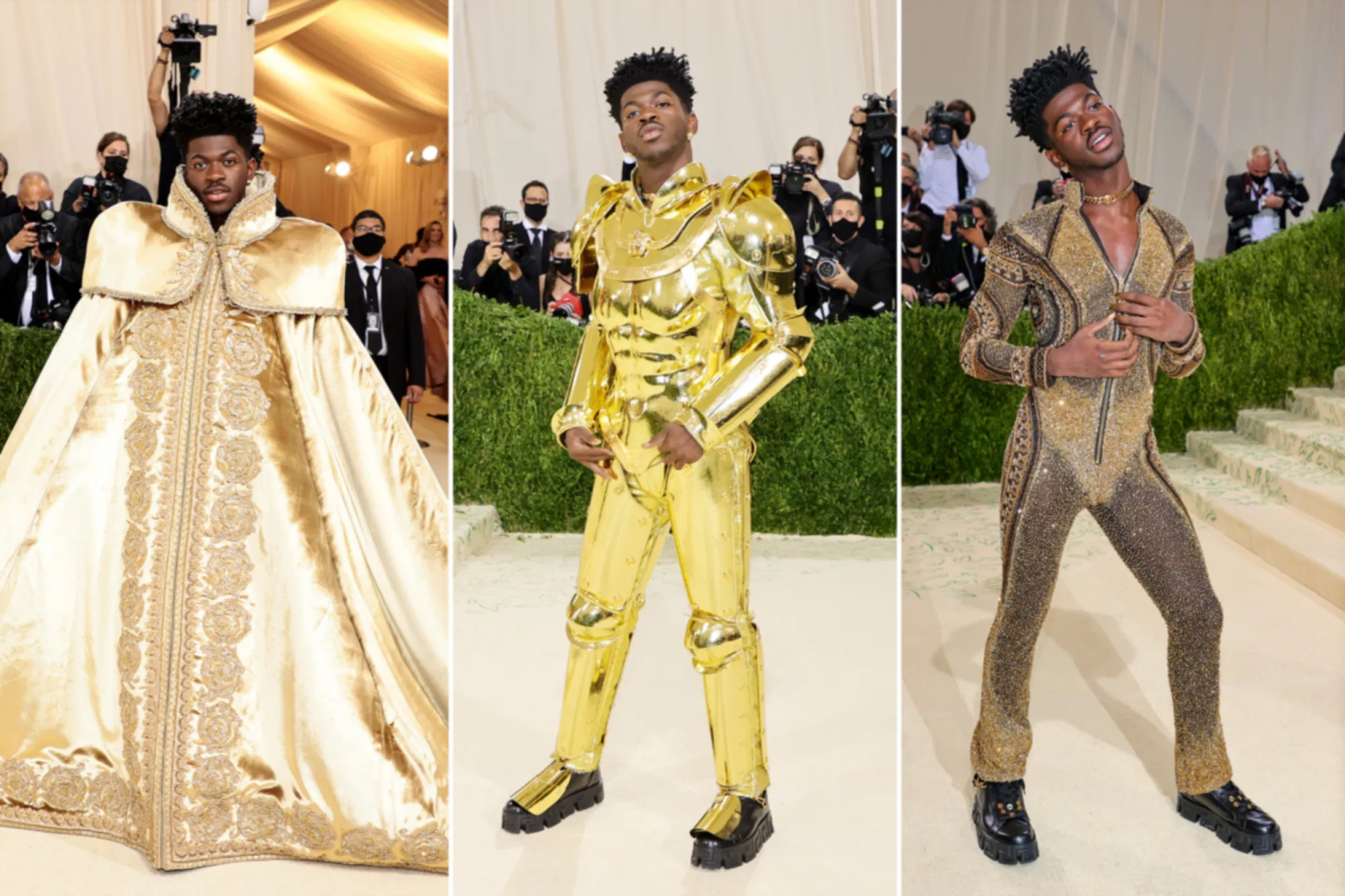 Lil Nas X
Lil Nas X not only had one, but three incredible looks serving the Met Gala. Styled by Donatella Versace, Lil Nas X decided to wear three intricate gold looks, one inside the other like Russian Matryoshka nesting dolls, to serve the Met Gala. This was his first time gracing the carpet, and he certainly made it something to remember. In his first outfit, he wore a floor length cape, giving a royal feel. After amazing the carpet with this look, he then revealed his second look, wearing nothing less than a literal suit of armor. And finally, he then uncovered the last look, wearing a shimmery, flared bodysuit, showing off Versace's signature print.
Most Meme-able (Not for the right reason)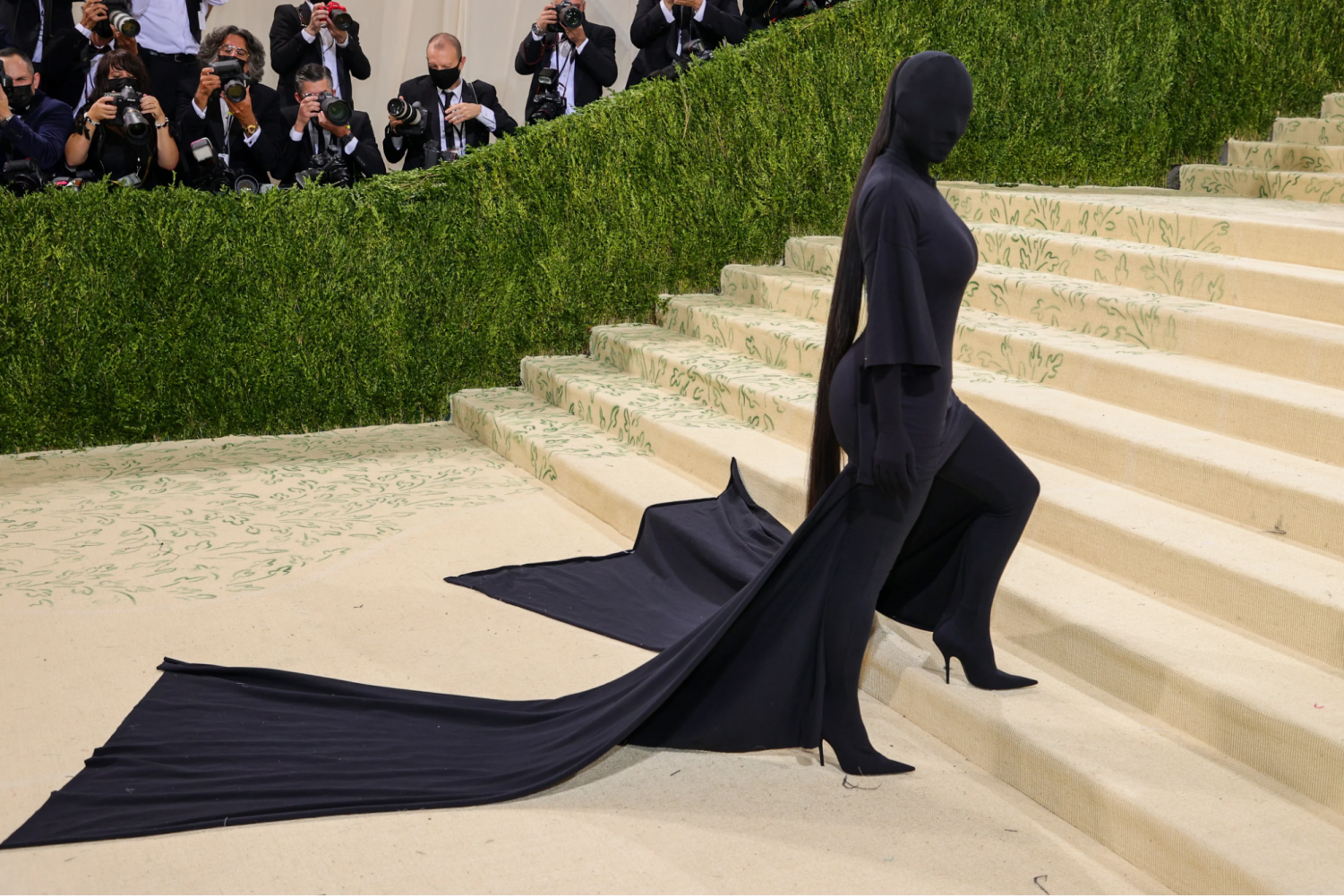 Kim Kardashian
Kim wore a tight black look designed by Balenciaga, as opposed to her usual more revealing attire. Not only is it unsure how this fits with the theme of the event, the outfit just didn't make much sense or work together at all. Her outfit has taken the internet by storm and has turned itself into memes and jokes about the outfit, comparing her to a dementor or Batman.
Most Out of Character

Billie Eilish
Billie wore a stunning Oscar de la Renta look: a big, poofy tulle ball gown in a peachy pink with a long train, inspired by Holiday Barbie. It's very different from her usual style, but she looked amazing in it. It was flattering, a subtle color on her, and just an overall beautiful dress. In doing so, she successfully convinced de la Renta to not use fur in any of his future designs or sales.
Biggest Let Down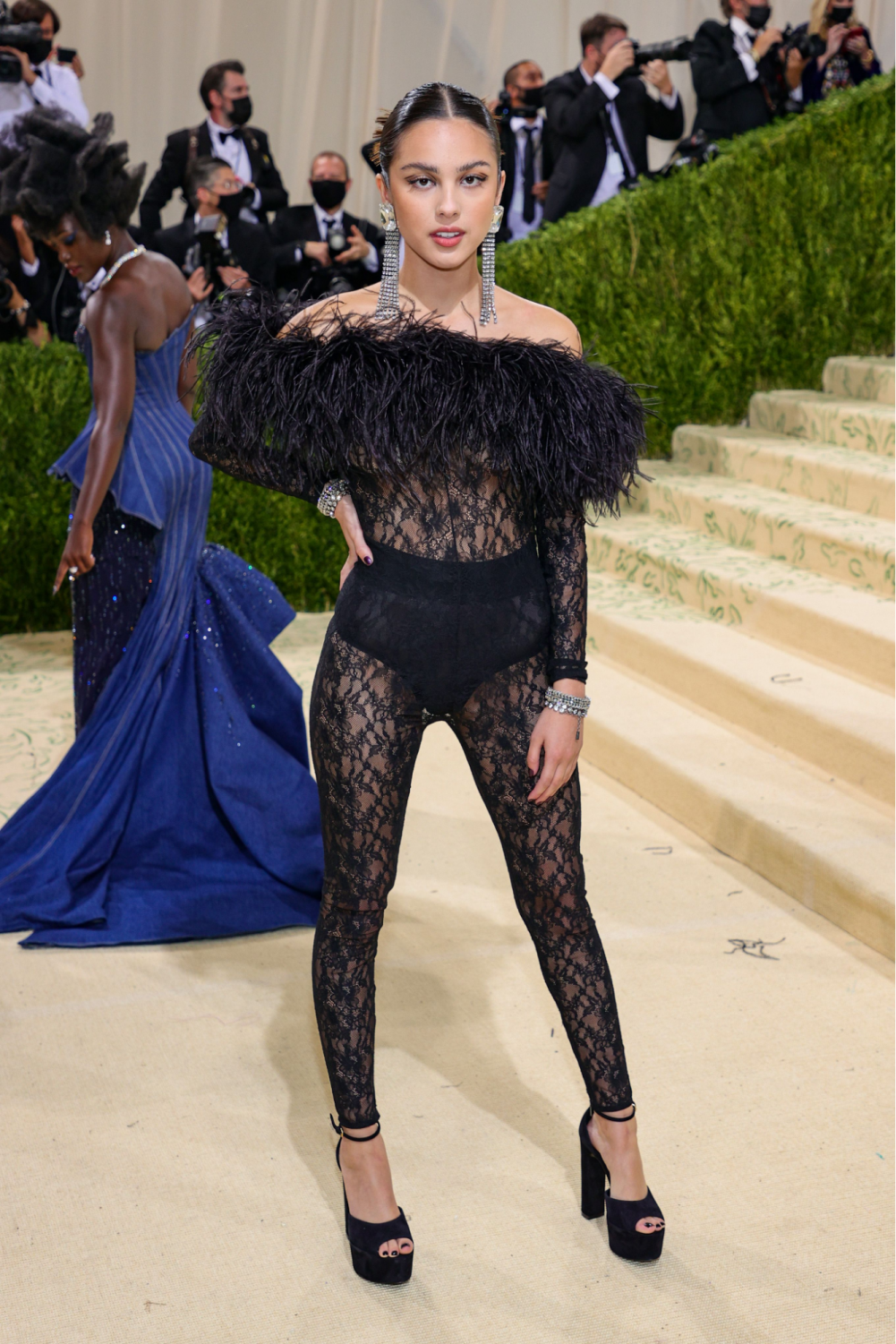 Olivia Rodrigo
Olivia went with a Saint Laurent all black look, with a sheer one-piece jumpsuit, designed by Anthony Vaccarello. While she looked stunning in it, it's not really a Met Gala look, and it missed a few marks. It doesn't really fit much of the theme, and it is also too much. The earrings also add too much to it and go too long, but at least they match the bracelets she has on, going for a black and silver look.
Best Designer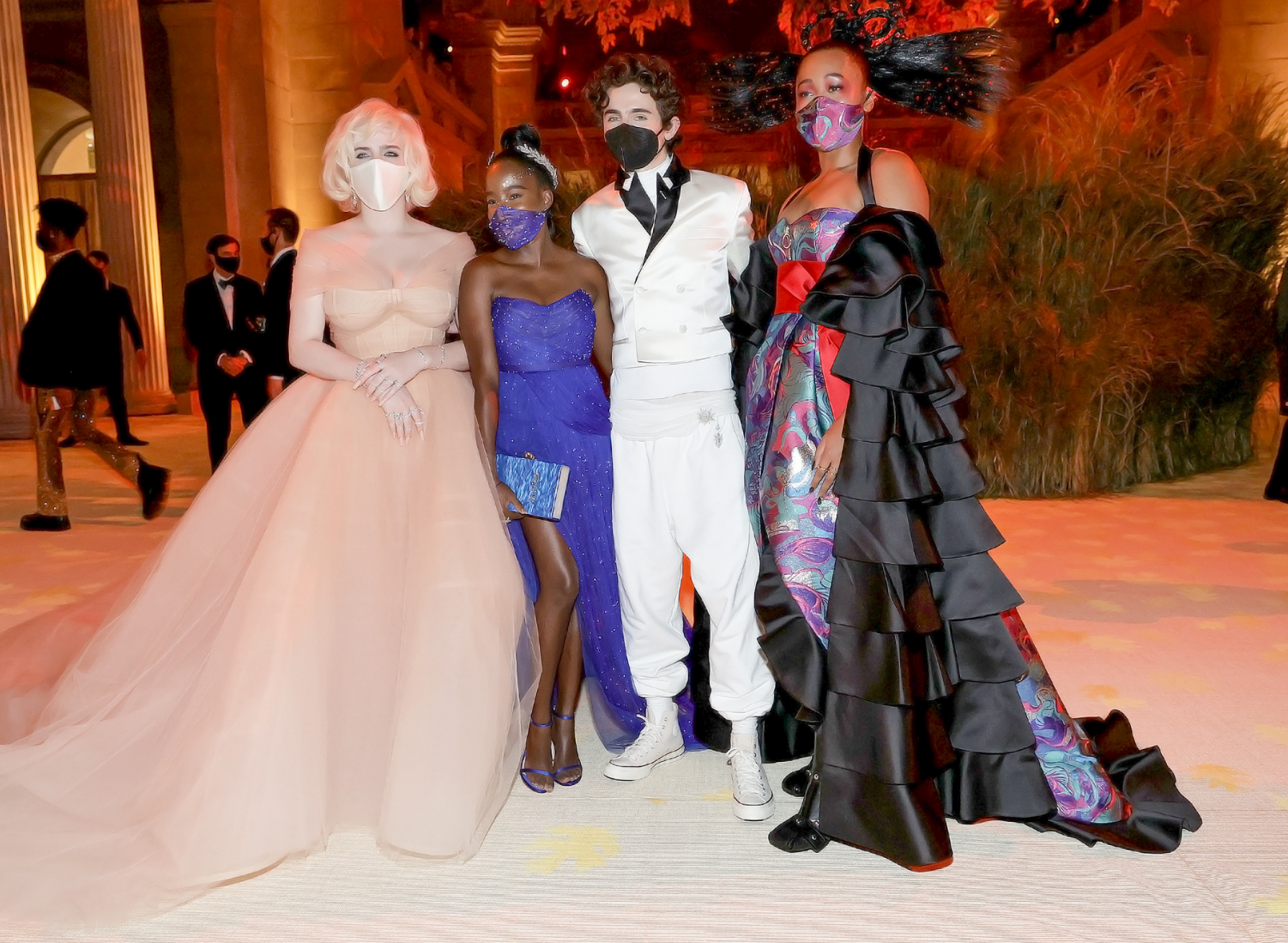 Oscar de la Renta
Expectations for Oscar were definitely high at the Gala, and he certainly delivered. He designed so many celebrity outfits that it's hard to keep track. Not only did he design Billie Eilish and Kaia Gerber's looks, he designed Anna Wintour's, as well. The theme of this night greatly related to him, and he majorly pulled through with great look after great look.
Best Stylist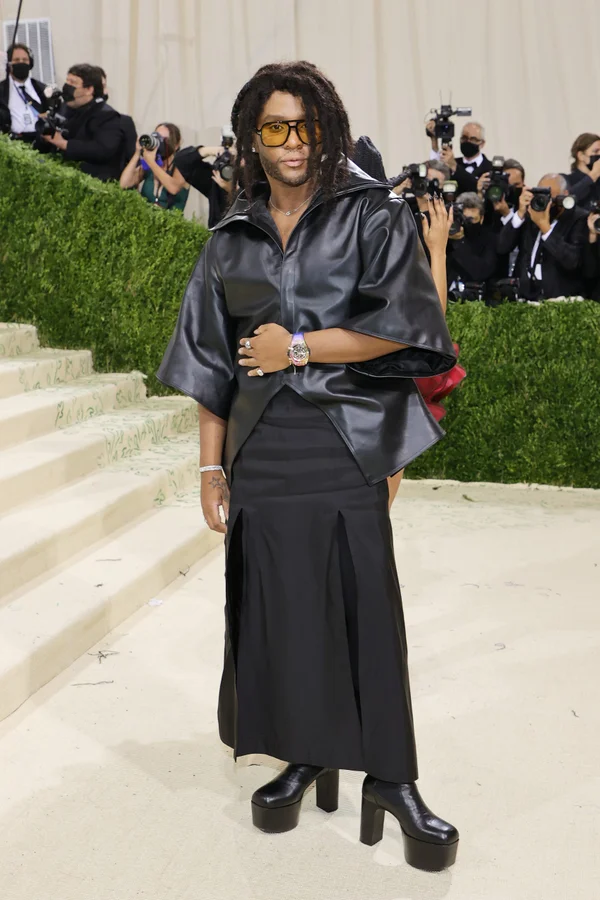 Law Roach
Law, otherwise known as Luxury Law, styled about 10 celebrities for the Met Gala, and a lot of them are amazing. Celebrities included Alton Mason and Lewis Hamilton wearing Theophilo, Nicholson, Rembert, Miles Chamley Watson, and Chance the Rapper wearing Ralph Lauren, and Kehlani wearing Aliétte and even himself. He did an amazing job styling these celebrities and picking these fabulous designers and deserves higher props for his hard work!
Most Over the Top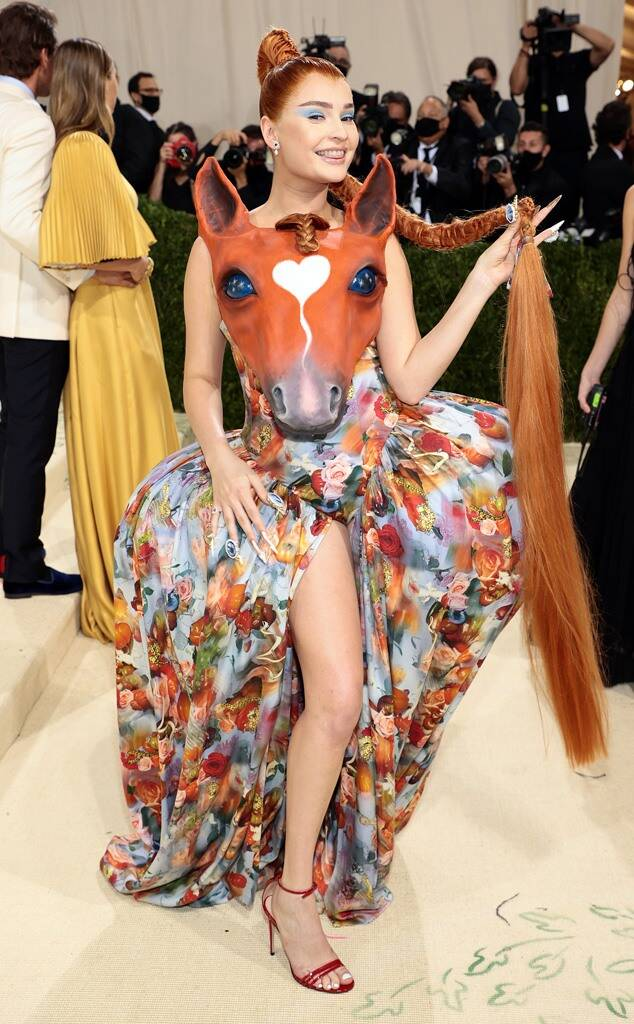 Kim Petras
Kim's look was most certainly the craziest look I've ever seen on the carpet at the Met Gala. She wore a horse girl inspired look for the American Independence theme, physically wearing a 3D model of a horse's head on an oddly patterned pannier dress. While very on theme, since horse girls are a big joke in America, and a big, extravagant look, which is what the Met Gala is all about, it was definitely way over the top and an insane look to walk on the red carpet.
Worst Couple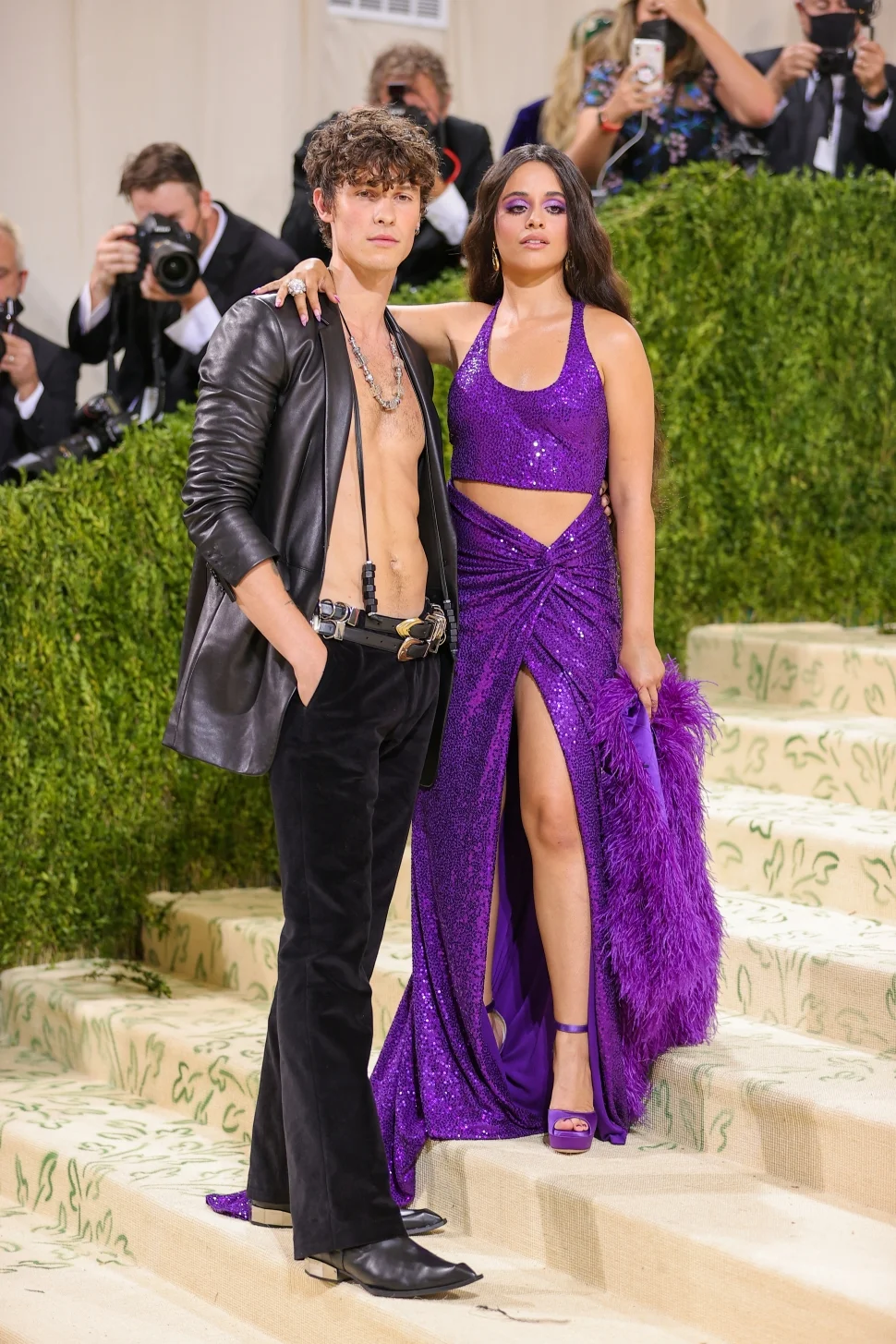 Shawn Mendes and Camilla Cabello
Not only did Shawn and Camilla's outfits not work together, they certainly didn't work separately. Camilla wore a Michael Kors purple sparkly dress with a purple feather trim and train with a slit in the front and at the leg, reminiscent of a knock-off version of Ariel. Shawn also wore a Michael Kors look, with black dress pants, a leather jacket, and thin black suspenders. Together, it looked like they were going to a rockers themed prom gone wrong.
Best On Theme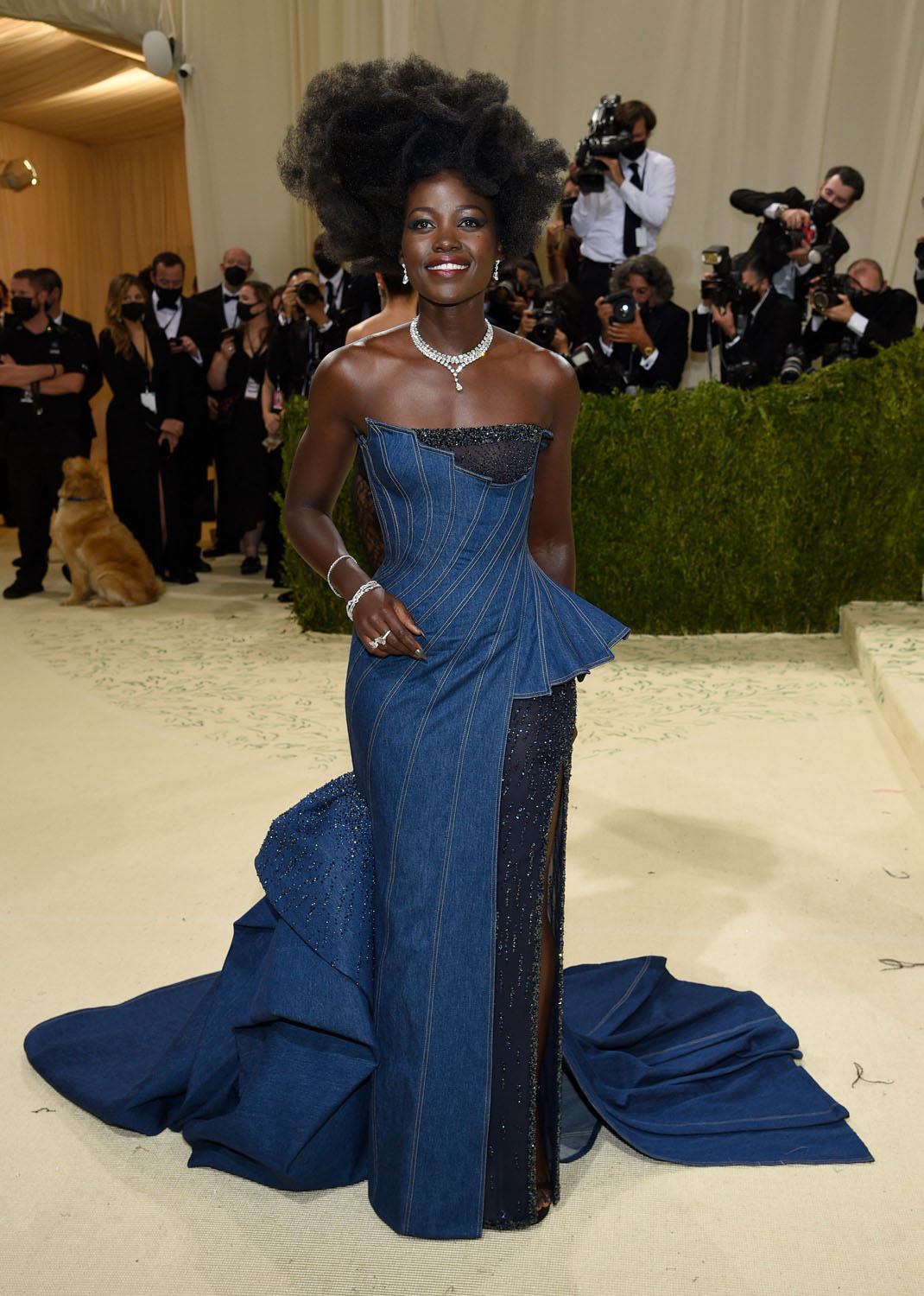 Lupita Nyong'o
Lupita perfectly matched the night's theme in this denim Versace bodycon dress styled by Micaela Erlanger. What's more American fashion than denim? Not only was it greatly on theme and over the top (in a good way), it's also an amazing and flattering look, and Lupita looks amazing in it. The asymmetrical cut at the top, the slit, the different fabrics, and the train in the back all blend so beautifully, creating an incredible look for not only the American Independence theme but for the Met Gala in general, known for being an extravagant event, where more is better.