Get Ur Freak On with an Even Stranger "Stranger Things 2"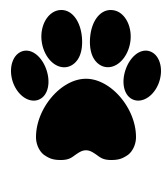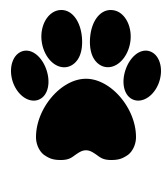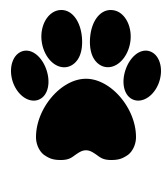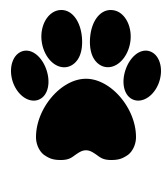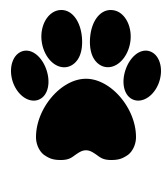 (of 5 pawprints)
The first thing that came to many fans' mind when Netflix announced the second season of the wildly popular "Stranger Things" was simply, "how could they possibly top this?" Premiering almost a year and a half after the first season, "Stranger Things 2" was highly anticipated by fans, even warranting a weeklong countdown clock on the Netflix server. So when it finally dropped, many fans were ready to get as much of "Stranger Things 2" as they possibly could and very few were disappointed.
Set one year after the end of season one, the episodes pick up during the school year, where we see the main characters Will (Noah Schnapp), Mike (Finn Wolfhard), Dustin (Gaten Matarazzo), and Lucas (Caleb McLaughlin) in the fall of their 8th grade year. Will, still haunted by his time in the upside-down, often goes into "episodes" where he sees monsters and other beings that are threatening his town and is mocked by his peers who call him "zombie boy" because of his miraculous return to the town after his "death" the year before. We also see Mike, clearly hurting from the loss of Eleven, calling her each night over the radio in his basement. Little does he know, she is listening. On the other side of town, Eleven is staying with Chief Jim Hopper, who is trying to protect her from the bad men that want to take her away. Life in Hawkins, Indiana is relatively normal, until the discovery of a mini demi-monster, and the realization that what Will is seeing may not just be bad dreams, which all culminates with the eruption of a true evil in Hawkins-one unlike any of our protagonists have ever seen before.
The second season of "Stranger Things" is everything that the first season was-and more. The stakes are higher, the characters are more developed, and the season features more mature storylines. Introduced as new characters this season, we meet Maxine (or Madmax) and her older brother Billy (played by Sadie Sink and Dacre Montgomery, respectively), who have moved to Hawkins from California under bad circumstances. Also joining the cast is Bob Newby (Sean Astin) Joyce's love interest and enthusiastic Radio Shack employee. Each of these character fits well within the existing cast, giving each character a new person to care and worry about. In this season, we see the escalation of not only one central plot, but also of many subplots, along with the introduction of the mind-flayer, an even more powerful monster. Some of these subplots include: Eleven's background, Dustin's relationship with his "pet" dart, and the redemption of Steve Harrington (Joe Keery). These subplots, as well as the addition of new and more mature themes like familial abuse and murder for vengeance, make the series as a whole stronger and help to expand not only the current story but the individual stories of each character.
One of the most powerful parts of this season is Will's storyline. Because he spent most of the first season in the upside down, it is exciting to see the character finally be able to act and move the plot forward on his own accord. While much of the central conflict still occurs around Will and his connections to the upside down, the character is finally able to make decisions, being a driving force in the plot. Through both his relationship with Bob Newby, who is accidentally the reason Will is hurt for part of the season, and his fighting for his friends behind enemy lines, we see much more of this strong-willed and fun character, as well as additional acting from the wonderful Noah Schnapp.
"Stranger Things 2" also answered many of the questions fans had been asking since the end of the last season. Finally, we get answers about what really happened to Eleven, where Lucas and
Dustin's families are, and what people's reactions are to Barb going missing.
And as for the answers? You will just have to binge watch "Stranger Things 2" – now on Netflix.