Our (Arguable) Top 10 in Music – May 2018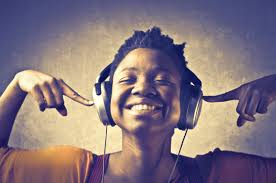 Welcome to a new issue of great songs! Some of last issue's songs are still holding on to spots in the top 10 on the Billboard Hot 100, so a few of these are from farther down on the list. Let's crack down our 10 songs for this spring.
1) Psycho – Post Malone ft. Ty Dolla $ign – This song is relatively calm compared to some of these artist's other songs. The name "Psycho" led me to believe that this would be a head-banger, but I was pleasantly surprised. I'm not sure if this song should be the top of the chart, only because there are others better than it, not because it's bad.
2) The Middle – Zedd, Maren Morris & Grey – This song starts with a nice build and the drop comes later than expected, keeping the audience on edge, giving us a chance to soak in Morris' voice and the lyrics. This song gets stuck in my head all the time, which isn't terrible, because there's a genuine message behind it.
3) Whatever It Takes – Imagine Dragons – This song is perfect as a workout jam: it's powerful and it drives. Even with quieter parts, the lyrics are flying by and pushing this song. It also sounds inspirational with the main line obviously being "whatever it takes." Great to listen to if you are feeling down.
4) Pray For Me – The Weeknd & Kendrick Lamar – This song sounds like a combination of The Weeknd's most popular songs and Lamar's. It doesn't stand out to me as revolutionary or original, but that doesn't mean it sounds bad. It's still a good club song that's been very popular; it just isn't different which is what makes a lot of songs great.
5) Stir Fry – Migos – This song is not only fast but is also spastic. The disorganization and unsteadiness turned me off immediately. Some songs get better with time, but this one is still annoying and flies by whenever I hear it. There are some parts of the melody that I can tolerate, but the rest is gibberish.
6) All The Stars – Kendrick Lamar & SZA – This is a nice smooth song, with even its most built up moments calm and controlled. The controlled tone makes it easy on the ears, but it still has a definite beat. SZA's slurred way of singing makes the song flow, and Lamar's verse also creates an urgent, determined attitude. I would listen to this all day if I could.
7) Mine – Bazzi – This song is a little hard to review, because it's very short. What is in the two minutes isn't amazing but is very catchy, especially the one line that people are always singing. The song is good, but not good enough to leave the audience satisfied after two minutes. I wish we could hear Bazzi's voice more because there's really one one section that lets it shine, which would be fixed by making it longer.
8) Let You Down – NF – I love the vocal parts of this song and somewhat enjoy the raps. The vocals are interesting because they are a combination of the high, almost childlike voice of NF. The rapping is nice because NF is telling a story, not just spitting out cryptic phrases. At the end of the song, his alternate melody compliments the song very well.
9) Never Be The Same – Camila Cabello – I would love to hear the acoustic version of this song, because that might add just what this song is missing. It sounds good as is, but the auto-tune isn't used well. Cabello has an amazing voice but doesn't stand out like it should. The beat is cool, but I got bored quickly.
10) Walk It Talk It – Migos ft. Drake – This song is almost erie. The background beat is creepy with just the singers over it. It stays pretty much the same throughout, and Drake's featured verse doesn't stand out the way most featured artists do. It all blends in a strange mirage. Both Migos and Drake have had top 10 worthy songs, but this is not one of them.
There are some songs that I think earned themselves a spot in the top 10 but didn't quite make it. The first one is "Lights Down Low" by MAX ft. gnash. This song has a nice combination of DJ moves and melody, making it super fun to listen to. MAX also has very raw, powerful vocals that could make any song sound good. Another great song is "Delicate" by Taylor Swift. I have had this song on replay for hours on end. It's calm, relaxed, and has a sweet message behind it. The auto-tune used is unique and helps add to the effect of the song. The last song that should be in the top 10 is "Tell Me You Love Me" by Demi Lovato. This song is all about the vocals- she really lets it rip. This song has almost gospel aspects, but is also a rocking tune. These songs should be in the top 10 at some point, if not now.