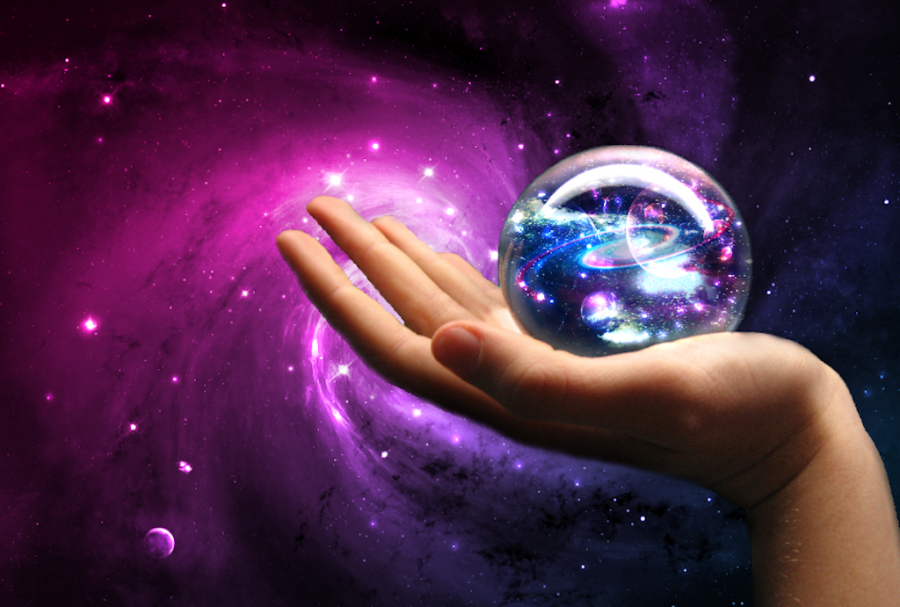 Organized according to traditional Astrological readings, with the dates in parentheses reflecting the inclusion of Ophiuchus, the newest zodiac sign as discovered by NASA
Capricorn – Dec. 22 to Jan. 19 (Jan. 21 to Feb. 16 – 19): Find happiness, Capricorn! Feel peace and bring peace to your home and look for joy wherever you can. Spend time with the people you love and cherish every second! Ask questions and listen to the answers to find inner peace.
Aquarius – Jan. 20 to Feb. 18 (Feb. 17 to March 11) – Be inspired! Try something different and start telling people how you really feel! Make sure your expectations are known and clear. Dedicate some time to your mental and spiritual health, Aquarius and you will start to see more clearly. Maybe some yoga?
Pisces – Feb. 19 to March 20 (March 12 to April 18) – Talk, Pisces! Lean on somebody, express your feelings and talk if you're upset! Don't hold it in, release your emotions and feel the freedom. Confidence will walk in toward the end of July – welcome it with open arms!
Aries – March 21 to April 20 (April 19 to May 13) – Watch out! This summer is full of fireworks and drama! Stay calm and protect your space. Don't let other people walk all over you. Stand up for yourself and communicate! Talk to the people you trust; try to express your feelings!
Taurus – April 21 to May 21 (May 14 to June 21) – Manage your life this month, Taurus. Do what you need to do to be healthy. Be gentle with yourself, calm is key this summer! Listen to the people around you, they will lead you in the right direction!
Gemini – May 22 to June 20 (June 22 to July 20) – Don't sweat the small stuff this month, Gemini! Stressful situations will present themselves, but do your best to let it go. Check your emotions and be good to yourself! Do something that makes you happy.
Cancer – June 21 to July 22 (July 21 to Aug. 10) – This month is going to make you think, Cancer. Obstacles will present themselves, but they are nothing that you can't handle. Make smart decisions and be a good listener. If you need to say something, express yourself carefully.
Leo – July 23 to Aug. 22 (Aug. 11 to Sept. 16) – This summer is all about trust, Leo! Find the people you trust most and hold them close to you. These are the people who will help you make important decisions in your life; don't take them for granted!
Virgo – Aug. 23 to Sept. 22 (Sept. 17 to Oct. 30) – Break the bad habits, Virgo! Change up your behavior and start doing things differently – this could be your health, your finances, your love life. Make some new friends; they will help to bring change into your life!
Libra – Sept. 23 to Oct. 22 (Oct. 31 to Nov. 23) – Speak up, Libra! This summer is all about communication in your sphere: start speaking your mind! Don't be afraid to talk about what's on your mind and in your heart. Your emotional intelligence will peak this month – it will have a positive impact on your health.
Scorpio – Oct. 23 to Nov. 21 (Nov. 24 to Nov. 29 ) – Scorpio, this is your month to relax and think about taking better care of yourself. This is a month to put yourself first. Don't be afraid to be a little selfish this summer. Try to remain positive and be sure you are happy before you say yes to others. Maintain your glass as half-full!
Sagittarius – Nov. 22 to Dec. 21 (Dec. 18 to Jan. 20) – Make connections, Sag! Talk to that person in the coffee shop or say hi to that neighbor – you never know where the communication will lead! Your future could be positively impacted by someone you will make an effort to get to know. Trust in new relationships and create a future!
Ophiuchus – (Nov. 30 to Dec. 17 ) – Summer is all about self-love for you! This is the time to look after your emotional, spiritual and physical health. Don't put off that appointment…Take a nice bath or spend some time outdoors, walk or play a sport with a friend. Do something to make yourself happier.